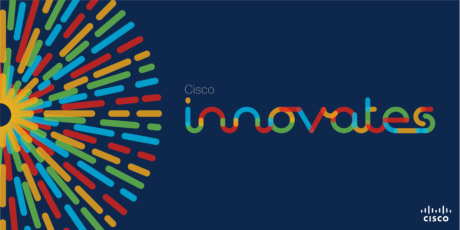 Innovation
Cisco Innovation to overcome uncertainty
It has been the strangest time to take on the leadership of our UKI innovation team. When I took on the role in February, the biggest challenge we had facing us was IR35. But then a different alphanumeric came along and changed everything.
Innovation is critical in this period of uncertainty. Customers, partners, indeed entire market segments, will be changed beyond recognition. Some may cease to exist.
Experiences and expectations need to be re-imagined. Digital and distance will be framed and valued very differently. Of the new ways and things that we do – what do we keep? What needs to go further? What will we never do again?
I've been in Cisco for seven years, and only ever worked in innovation. It's a passion that's become a career. I'm an innovator in Cisco because I believe that with the might and creativity of Cisco behind an idea, anything is possible. When we act, we can change the world.
But as the world changes, it is us – both Cisco and Cisco Innovation – that must adapt and create anew. There are new problems to be solved, new priorities to address, and new methods we must use.
In Innovation, some elements of our approach are taking on an even greater importance now, which I'd like to share with you.
Vulnerability
Since an increasing number of interactions are now online, video has been a great leveller.
We all have kitchen tables, bookshelves, domestic distractions. The power and dynamics of office location, layout, and architecture are suspended for now. Instead, we're all just people, sitting in our homes, with a laptop camera showing everyone our nostrils.
This seems to me an accidental exercise in shared vulnerability. We are exposing our lives to each other in ways we would not have imagined just months earlier.
And we need this. Vulnerability is essential for innovation, for risk-taking. There is no innovation process or structure that does not require individual vulnerability and agency to drive an idea through it.
I hope that our shared experience encourages us all to be more vulnerable with each other, and to evolve & deepen our culture of innovation.
Grit
In normal times the exploration of new ideas is a bumpy journey. These bumps are going to multiply and intensify as the world settles into its new normal, with all the disruptions and interruptions that may include.
Professor Angela Duckworth, a psychologist at the University of Pennsylvania, argues that success is determined by grit – the combination of passion and perseverance. This mentality is particularly important for seeing innovations through.
The application of grit has been our way to establish Cisco's innovation leadership in UKI. We will need this even more in the time to come.
Volume of Experience
In Innovation we seek out what we describe as a volume of experience. We need as many different and diverse perspectives as possible in order to create new ideas or find answers to difficult challenges. Research shows that teams with more varied backgrounds do better at solving the most challenging problems.
We will need, now more than ever, to have access to experiences and knowledge from all walks of life. Things that were not relevant to us three months ago may be central to our industry moving forward.
We must increase our exposure to things we do not know or understand, and make new connections outside of our fields. It will be this volume of different experiences that collectively gives us the tools for creating anew as our customers, industries, and Cisco need.
The Future
Our innovation programme is built on strategic partnerships with government, academic institutions, start-ups and other big corporates.

Whether it's working with customers to solve a specific programme or being part of a co-innovation project, like 5G RuralFirst or E-Flex, we take a partnership approach to solving the problem.

Cisco UKI Innovation is ready to take on the challenges facing our customers and partners. As ever, we're here to give life to ideas that the field – you – have. Knowing Cisco, I know that our current crisis will be a catalyst for amazing new ideas. If you have an idea, no matter how big or small, that you want to pursue then get in touch. We'd love to help make it real.

#CiscoInnovates

Tags: