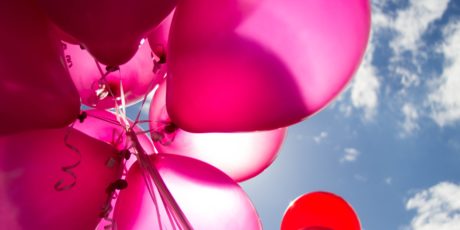 Our People
Celebrating the women leaving 'gender roles' behind
As part of Women of Impact month, I sat down to chat with the Cisco women celebrating the females of today and tomorrow in tech.
As a young child we sometimes have – what may seem now – unrealistic job aspirations. We may want to be an astronaut, sailor, or farmer because it's what we've seen in storybooks. But one thing is certain: in our earliest years, gender and skillset have no sway in this decision.
However, somewhere along the line women in particular lose this sense of unlimited possibilities. Instead, we unintentionally confine ourselves to 'female jobs'. And this has significantly skewed the gender balance in tech.
So why is tech considered a 'male job'? And why are women put off from entering into the field?
Well, it's difficult to be something you've never seen. It can be hard to look at a male dominated industry and see a place for yourself as a woman.
So I spoke to some Cisco colleagues, Helen Douglas and Helen Fream. They're hoping to change the visibility of women in tech. Their goal is to encourage future generations of women into the industry to ensure tech becomes a place for all. And to do this, they're celebrating female colleagues and STEM-driven girls.
So, why is it important to celebrate women?
Fream: I think it's important to celebrate everybody. But women don't get accredited as much as they should.
Douglas: I agree. I look forward to the day when we don't have to have International Women's Day. The fact we need one shows we still need to highlight the role of women. If they can't see it, they can't be it.
What's the impact of this?
Fream: Having someone celebrate you is an amazing feeling. It encourages you to do more and it has an additional impact on the people around you.
Recognising others also makes you feel good. Often, we keep ourselves to ourselves. I've tried to learn from US colleagues who tend to be more open in their celebrations.
How have you been celebrating the efforts of women?
Fream: When I joined Meraki five years ago, I joined a newly founded group called Women of Meraki, and have since become involved in its leadership. It's a space for women (and men!) to celebrate achievements, share expertise, and support each other.
Now we've been able to expand this across each of our offices with the support of Meraki's leadership, who have given us a world-wide stage. Being part of the group has been really rewarding. We've built a diverse team and I've learned a lot along the way.
Douglas: For me at Cisco Customer Experience, I was lucky that my exec Phil was the exec sponsor of Connected Women. Working with a man who was so passionate about the gender challenge was really empowering.
And since starting more than six years ago, male participation in events that celebrate and learn about how to nurture diversity have significantly increased.
We also decided this celebration and awareness needs to start before a woman enters the workplace. Throughout school you see girls drop out of STEM topics despite having the skills and passion to excel. So I started going into schools and signing girls up to our work experience programme. Now we've extended this to a new apprenticeship programme in Manchester which we aim to have at least a 50:50 gender split.
We've also worked to ensure that women are adequately represented throughout Cisco's leadership, with a 50:50 gender split in our Executive Leadership Team.
How have things changed since you began celebrating women?
Fream: I've seen people tackle gender inequality much more directly – particularly in recruiting, finding talent, and interviewing. Our culture has become more and more inclusive. And we're seeing the benefits of this because diversity brings more success.
Douglas: Over the past five years of running the school programme I've definitely witnessed a shift, which has taken a long time to create. Now our work experience programme sees 80% of the girls choose to specialise in technology, and 20% in business. It used to be 100% marketing.
–
The phrase 'Be the change you want to see' has been floating around for a long time. But I think this is exactly the ethos both Helens embody. They've dedicated themselves to shining the spotlight on women in STEM to not only create a more inclusive workplace for now – but for future generations too.
To be able to use this platform to shine the light back on them is a proud moment. And I think what we all learn from this is that, with willingness and passion, we really can make an impact in diversifying the tech industry for good.
This article is the third in a series dedicated to celebrating Women of Impact.

Check out my other blogs

for more insights from the women truly making a difference in and outside the workplace.

 

Tags: