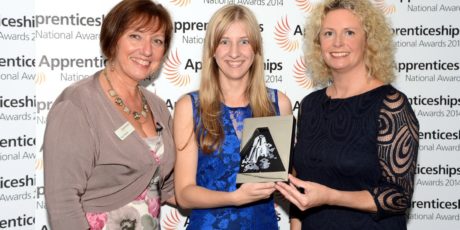 Our People
Building My Future Through My Apprenticeship
In celebration of National Apprenticeship Week, I'm excited to share the story of one of our inspiring apprentices', Louise Mills. Louise

joined Cisco through the Apprenticeship in 2011, and having been in a couple roles since, is currently an Account Manager, overseeing Healthcare and Local Government customers within the public sector.
It's crazy to think that this time 10 years ago, I was studying for my A-Levels – how time flies when you're having fun! I knew from the start that an apprenticeship was the way to go for me, the combination of studying towards qualifications whilst learning on the job was extremely attractive. When I joined, the apprenticeship was structured differently – I was part of a six person intake into our services team, working towards a Higher Apprenticeship. Fast forward to now, the apprentice intake is much larger, and the apprenticeship is now a Degree Apprenticeship, accredited by The University of Roehampton – how it has evolved is truly exciting!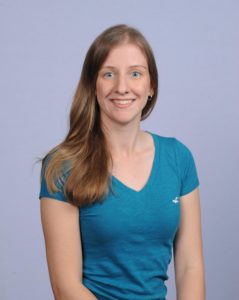 The uniqueness of the apprenticeship has remained the same – the ability to work within different teams and within different functions, although this has broadened significantly. Having the chance to explore different job roles and find out where your passion lies is not something many people get to experience. And it's not just the direct teams you work alongside, but also their extended teams you get to meet, allowing you to learn more and get involved in various projects.

I myself got involved in a variety of initiatives, again expanding the 'network' of people I knew whilst also being able to develop my skills in a supportive culture. One of these is Kids in IT, that I'm still involved within to this day. We show students what it's like to work within technology, making it fun and informative; I love these days and if there is anything I want the students to get from them, it's the inspiration to choose what the right path is for them irrespective of whether it's in technology or not.

I always look back fondly on my apprenticeship experience, the incredible people I've met and the variety of things I got involved in. Whether this was going to Milan to help deploy the Cisco Live infrastructure, witnessing Cisco's involvement in London 2012 Olympic Games, going to 10 Downing Street for the National Apprenticeship Week reception, or winning the Thames Valley Higher Apprentice of the Year in 2014.

The apprenticeship also set me up for further development opportunities. Since graduating I completed a Business Management degree that has provided me with further opportunities to get involved and develop my skills.

The combination of working alongside so many different people and being able to get involved with initiatives has definitely helped to shape who I am today, both knowledge and skills-wise, but has also helped me identify what I believe is important to me – that sense of team, whether it's my direct team or any project team that I am a part of.

I've been with my current team since August 2017 as an Account Manager in the Healthcare and Local Government Team, within our UK Public Sector organisation. The whole team are really supportive, always learning together and constantly having fun!

To put it all into perspective, I am still learning today and that will never stop but everything I have achieved and done has stemmed from the opportunities I was given and the people I worked with during the apprenticeship, enabling me to put foundation blocks in place to build my future and continue building.

Tags: