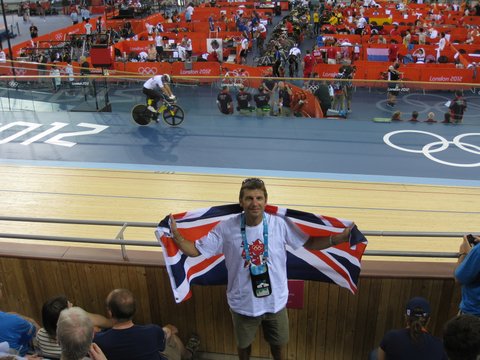 Digital Transformation
Born to run: how Tom Kneen turned London 2012 into a BIG opportunity
Tom Kneen and I are sat in Westminster. Not the place, mind you. No. All of Cisco's London meeting rooms are named after locations in the capital, which can make life needlessly complicated when you arrange to meet someone in Waterloo and they end up at the station rather than Finsbury Circus, where the room actually lives.
But I digress. Here we are in Westminster, and it seems that I couldn't have picked a better location to be talking to Tom about his life in and outside of Cisco to date. For it was in these four (pretty small, truth be told) walls that the company's London 2012 Games Time Operations centre was established during the two and a bit week adventure that was the Olympic Games.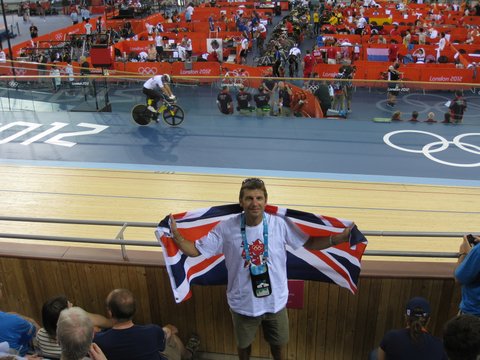 "We all took turns to be in here and do a stint as a manager to run this on a 24-hour basis," he says. "Literally from here we connected to all the other centres so that we had a full view of the guests arriving, knowing that all of the technology was working, keeping in touch with LOCOG, keeping in touch with our security guys. Everything was coordinated from here."

We've spent the past 10 minutes or so talking about Tom's career more generally. Like everyone else I've interviewed for our blog to date, he's quickly pointed to London 2012 as one of the highlights of his 15 years with Cisco. But it's clearly closer to his heart than others, and for good reason; he now heads up one of Cisco's most significant legacy programmes in the shape of BIG – or the British Innovation Gateway, to give it its full name.
BIG – in case you haven't heard about it before – is a UK-wide series of initiatives and partnerships that help tech entrepreneurs and startups to grow fast, offering mentoring, financial support and more. It's also, says Tom, probably the only thing that could have matched London 2012 in terms of the sense of satisfaction it offers.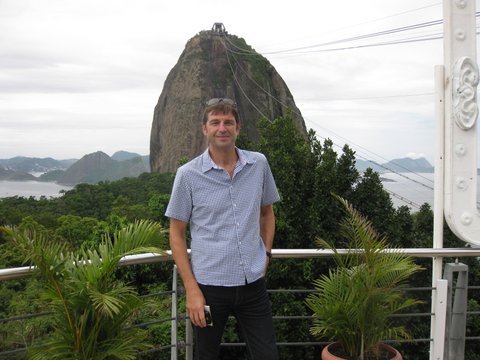 "London 2012 became a military operation. We started with a blank sheet of paper and built things out from that. Cisco had never done an Olympics before, and we quickly realised that it wasn't just about the technology that we were putting into the Games, but what you enable with it. That's a great proof point for Cisco globally, because you can start to show your vision through that," he says.

"But while that was happening, we were thinking long and hard about how we could match that or, even better, top it," he continues. "And that's where BIG came from."
He talks about a recent infographic produced to celebrate the successes to date of the BIG programme, including the first six months of IDEALondon, the incubator that provides a collaborative work space for some of the BIG startups. "I look at that and realise how much we've done," he says.
"The numbers are one thing, but when you get the real stories of those people, every single one of them has a really interesting story in terms of where they're going and what they're doing. I take an awful lot of pride in that, not just me but for the whole of the BIG team."
That sense of pride is well-placed. BIG has proved to be such a success that it'll soon be making its way to locations much further flung than Shoreditch. The Barcelona Innovation Gateway is already in progress, at least in name, while Cisco reps from South Korea recently flew in to seek advice for how they could build an "Internet of Everything" Innovation Gateway. The night before we spoke, Tom was on hand at an event hosted by a major retailer aimed at fostering innovative small businesses.
Have innovation, will travel, it seems.
Tom's seen his fair share of innovation in his decade and a half at Cisco, too. "The evolution of the networking industry" is how he describes it, beginning with the sense of panic that surrounded the Millennium Bug and the dotcom crash that swiftly followed. Even before that, he says, Cisco was quickly gaining a reputation as the place to work. "Most people in the industry that I knew were either at Cisco, joining Cisco or about to join Cisco," he posits. "It was quite funny really."
"Even then," he continues, "Cisco was talking about wanting to change the way we work, live, learn and play. I think the company was still working out how to unpick that, and in some ways it was a kind of hard to believe the philosophy at the time." 15 years down the line, he notes, that vision is a reality.
"When you reflect on that, technology and the stuff that we do really has done that. We make it possible for people to work wherever they like, not just from home. And you only have to look at some of the ideas that are coming out of the Internet of Everything to see how the live, learn and play piece is playing out."
Kneen's a big fan of learning, living and playing himself. A conversation about the tech that was around when he joined Cisco in 1999 ("we used to think that those cards you could plug into a laptop to get mobile internet were so cool, and now you get annoyed if you can't just automatically connect to wifi") reveals that he has a penchant for new tech, particularly when it makes a contribution to his fitness routine.
"I'm not a geek, not by typical standards, anyway," he asserts. "But in certain areas, like music or fitness, I do get excited by what some of the companies out there are doing. If you look at how much the mobility of music has changed, I think that's incredible. And even with things like streaming, we're still right at the start of where that could go."
From a fitness perspective, he praises apps like Strava and wearables like Jawbone for the way in which they've transformed the way that people approach exercise. "They help so much with motivation and performance. Not just from a competitive point of view, but how they track how far you've run, where, and where you've got to. And if you share that info on social media, you then get motivational comments back that push you to do more."
As impressed as he is with the progress in that area though, Kneen says we're still some way from the perfect wearable. "Everyone's getting excited by them, and rightly so, but the form function's not quite there for me yet. There's some cool stuff, but I want all of the apps, without the phone, and I don't think we have that yet."
It's not just about the apps, though. Tom describes long-distance running and cycling as "a great place to be surprised by music", providing him with the headspace to zone and really get under the skin of a new album. Tom Petty and John Mayer can often be found on his Spotify playlist, and he singles out the new Black Keys album as a recent favourite. "It's a bit Pink Floyd-ish, a bit rocky, which is perfect for me," he says.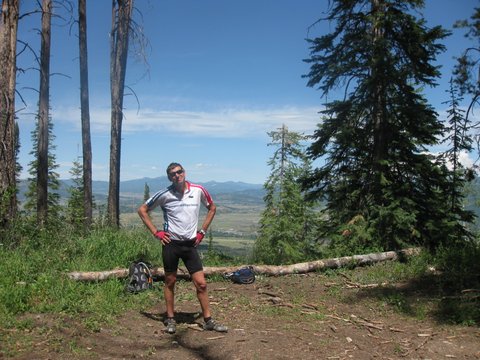 Fitness plays a big role in Tom's life and, it seems, always has. He points to a pronounced exercise culture at Cisco and the industry generally – defying the external perception – and says that it's a great way to "go and figure out a situation." He's a keen tennis player, runner, skier, biker and more; if it's cardio related, Tom could probably turn his hand to it.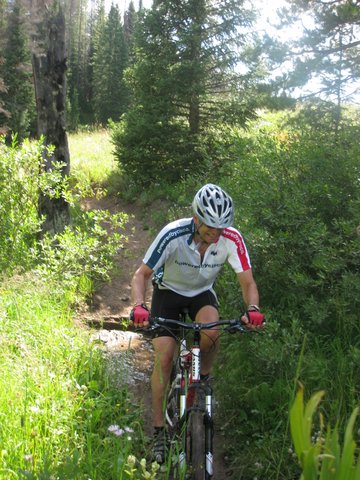 If he have his time again, exercise might even have been work itself. "If I could do something really different, I guess I'd love to be a better tennis player or a better skier, perhaps. Travelling and playing tennis would be the perfect job." It doesn't sound half bad, I concede.
Even without the glittering tennis career, Tom still gets plenty of travel in, it seems. He talks passionately about Morocco, the subject of his most recent travails, admitting to having been "blown away" by it. "We were up in the Atlas Mountains, meeting a whole bunch of berbers and all sorts of people out in the remote parts there. It's so near and yet such a completely different culture," he continues.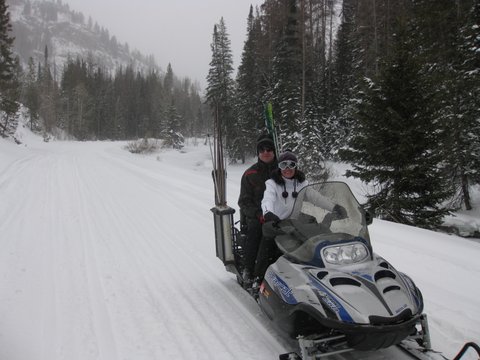 Not quite so near, but still close to his heart, is New Zealand. He cites South Island as his favourite of the two, "because of all the crazy, adrenaline pumping things you can do there: bungee jumping, mountain biking, that kind of stuff. But then you can go north to somewhere like Coromandel and be sitting on some of the nicest beaches you'll ever find. And then you've got mountains, and snow and ice and glaciers, incredible scenery and all the wineries. And it's still not too crowded, either."
Plenty of places remain on his bucket list. South America is one. "I've only been to Rio, and you get a small sense of the wider country, but I'd like to go and do that before it's too opened up. And bizarrely, I haven't been to Australia, despite having been to New Zealand." He reels off Ecuador, the Galapagos Islands, Argentina and Patagonia as other places that he wants to see before too long as well.
Japan factors high on the list too, which figures given Tom's love of sushi. "It's been one of the great things about working for two American companies," he laughs, "travelling to the West Coast, discovering sushi early and loving it." It runs in the family, too, Tom's son demanding sushi for breakfast at the airport if they're going travelling.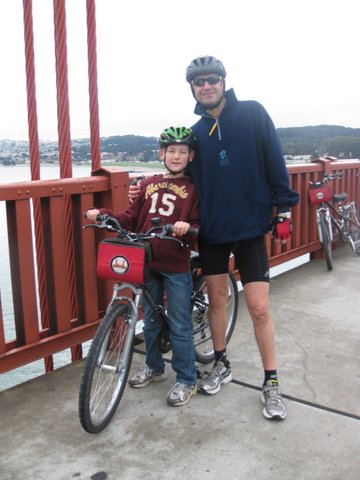 Food's a family affair generally, according to Kneen. "We'll make curries from scratch," he says. "There's something quite satisfying about coming home from a hard week and preparing something like that with the family. It's a good de-stressing, and transitions you from work to home." He picks out a "proper" vindaloo curry as his best creation, telling me that if it's done right, the 10 or 12 different spices used shouldn't result in something mouth-burning, but just nicely fragranced. "If I was only allowed one dish for the rest of my life, it'd definitely be a curry", he continues.
What it definitely wouldn't be, I discover, is a prawn sandwich. As a lifelong Leeds United supporter, Kneen uses Roy Keane's now infamous rant about the credentials of some Manchester United fans to point out to me that following a football team is "mostly about pain and torture and loyalty, not constant success every year." I stop short of mentioning that, as a lifelong Leeds United supporter, that's probably just as well.
He's cautious about the season ahead, stressing doubts about the current ownership and Leeds' 'close but no cigar' track record in recent years. "What I really want is another Cantona moment, where we take a gamble on someone, bring them in and turn them into something else. That can catalyse the team."
As a back-up, there's Reading F.C., Tom's nearest club and one that he's held a season ticket for on and off. He's similarly realistic about their chances, though noting that "it's a bit messy there, a bit messy at Leeds. Maybe there is something in being a prawn cocktail supporter," he jokes.
If he's not overly inspired by his clubs' promotion hopes, then, who or what does inspire him, I ask? Bearing in mind everything he's already told me, I could kick myself for not knowing the answer.
"He's not always the most loved character, but Richard Branson is one," he says. "He wrote Losing my Virginity, and there's a great thread in there about taking on the big guy. Quite often he changes things that have already been invented, and changes them for the good. But he also points out that we're going to spend a long time at work, and we should probably do something we enjoy as a result."
"And then there are people like the Captain Scotts, the Ben Ainsleys of the world. We do a lot of work with Ellen MacArthur, and some of the things she's done are pretty crazy," he continues. "Going off into the unknown with a set amount of stuff, and trying to break a record while you're doing it. That's what inspires me."

Game-changing entrepreneurs and intrepid, world-exploring ground-breakers. For a man who's helping to foster some of Britain's smartest new small businesses and enjoys travelling to the furthest reaches of the globe in his free time, why should I have expected any different?