Cisco UKI
And the Little BIG Awards winners are…
Guest blog by: Jacqueline de Rojas, Vice president & GM Northern Europe of Citrix
Smart. Ambitious. Innovative. Enthusiastic. Futuristic….
Those are the five words I would use to describe the kids at this year's Little BIG Awards.
The Little BIG Awards is a regional competition that gives school kids between years 7-9 to come up with ideas that will improve their everyday lives by connecting the unconnected.
The amount of talent and professionalism shown by these kids aged 11-14 was really quite remarkable.  All 10 schools delivered polished presentations (some without a single note in sight… We would all struggle to do that!) with well thought out ideas, and very little help from their teachers.
With all these great ideas, it certainly was no easy feat choosing the winning idea – each team had their own wow factor and they made our job extremely difficult!
We had the 'snuggle safe' from Notre Dame High School, an astonishing invention aimed at preventing cot death – a big worry for new parents. They took home the award for 'Best Planning Process and Documentation'.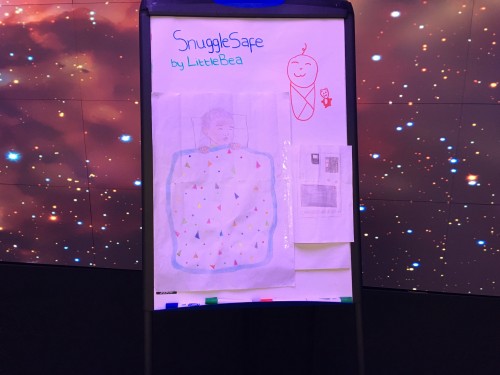 We saw the The Gilberd School present 'JIJA', a pet tracker allowing owners to send signals to their pets to come home. As someone with five dogs, I absolutely loved this idea! This school won the award for 'Best Creativity, Design and Usability'.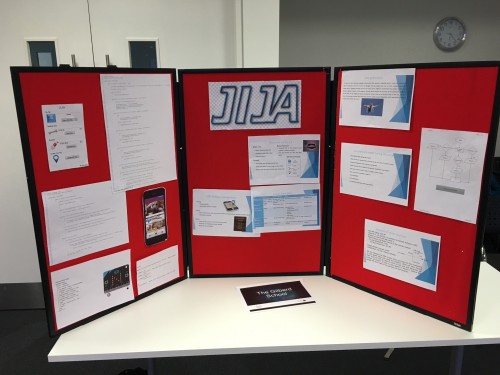 There was the Calorie Crusher from Fulwood Academy (who won the BBC best use of micro:bit award)  who came up with a fun playing role playing game designed to encourage fitness. This team walked away with the award for 'Best use of BBC micro: bit'.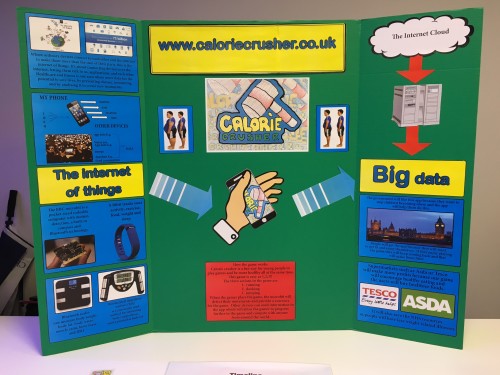 Alton Covent School presented their idea of the 'ecoscan' which is designed to notify when your food goes out of date. This was a really well thought out idea and it comes as no surprise they won the award for 'Best Business Case'.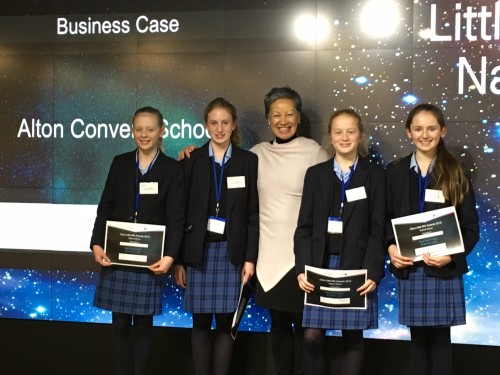 The Chase came up with the really forward thinking idea of TweetyPi. An app designed using raspberry technology to develop and monitor aspects around your house which will then update the user with a tweet.  We really liked their incorporation of social media and they took home the award for 'Best Technology Research and Implementation'.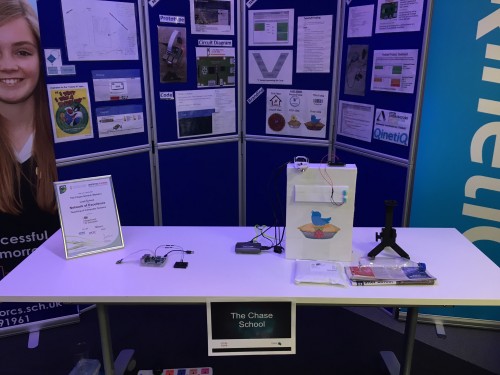 We saw so many innovative ideas; however after much thought and deliberation, all the judges unanimously decided that Tiffin Girls' School and their 'smart shoe' deserved to walk away with the trophy.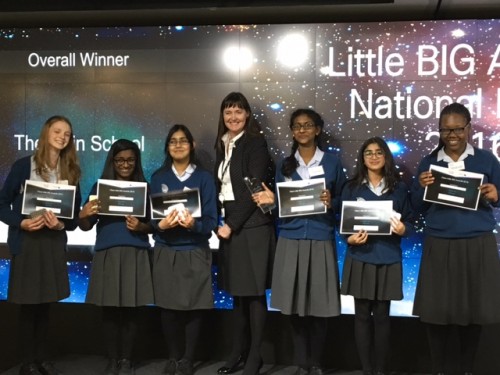 The team designed a piezo electricity powered shoe that records the pressure of your feet, makes a note of foot pronation, measures your heart rate, and gives you a visual signal to indicate whether you've reached your step goal.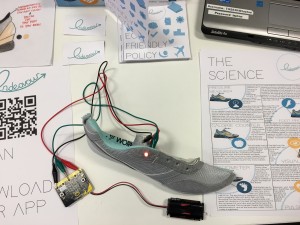 All the judges were impressed with the ambition the school displayed through innovation and technology. They were clearly articulate with their idea and were able to offer a vision to the audience that was very well defined. With utmost confidence, Tiffin Girls' School delivered an outstanding presentation, so flawless that they also won the award for "Best Final Pitch and Presentation".

But what really pleased me was they were all girls – it was good to see such a good mix in the finals and that boys didn't totally dominate! That's what we want to see more of – more girls in STEM. Hopefully this year's award bodes well for the future of our industry.

The UK has a massive opportunity to become a digital nation of significance, but it can't get there unless we unlock more talent in the industry. The Little BIG Awards is a great example of how we can inspire and attract new talent into the industry.

All in all, it was a truly wonderful event to be a part of and if these kids are anything to go by, the future certainly looks bright!

Before I sign off, I would also like to say a special thanks to all our other finalists and award winners – you all did fantastically well and should be proud of making the top ten out of thousands of schools. Here is a full list of winners and finalists:

Award Winners

Tiffin Girls' School – Little BIG Awards winners

Tiffin Girls' School – Best Final Pitch and Presentation

The Gilberd School – Best Creativity, Design and Usability

Alton Convent School – Best Business Case

The Chase – Best Technology Research and Implementation

Notre Dame High School – Best Planning Process and Documentation

Fulwood Academy – Best use of BBC micro:bit

Finalists

Ermysted's Academy

The King David High School

Broadwater School

Sidney Stringer Academy

Tags: