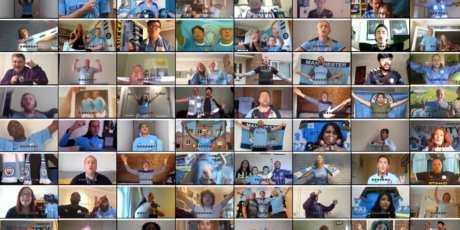 Collaboration
A Return to Football Requires Cisco Webex
For many of us, the return of sport has provided a much-welcomed bit of levity, excitement and normalcy over the past several weeks. And in particular for this Manchester City Football Club fan, the return of football has been a sight for sore eyes. Which is why I am thrilled to share that as of this month, Cisco is the Official Collaboration Partner of Manchester City FC and City Football Group, in addition to our ongoing role as Official Technology Partner. Over the several months, our two organizations have worked together to help City Football Group become a more technology-centric organization as they – like all of us – adapt to a new reality.
While we're all excited to see the players back on the pitch, there's no doubt that there is one key element missing – the fans inside the stadium. But though the stadiums remain empty, we've been busy developing new opportunities for fans to engage with the team, players and other fans through technology. Here's a peek at what we've been up to:
Fan-led rendition of the team anthem Blue Moon
To celebrate the final game of the Premier League season this past weekend, Manchester City and Cisco unveiled a fan-led rendition of the team anthem Blue Moon, which was recorded and facilitated via Cisco Webex. Check out the heart-warming video below, and be sure to keep an eye on the Manchester City and Cisco social media accounts in the coming weeks for more, including a few cameos from some familiar faces!
"Watch Together Parties"
Since the return of play, we have also worked with Man City to develop and launch "Watch Together Parties" that allow fans to virtually recreate the camaraderie they normally experience on a gameday. Available in the official Manchester City mobile app, these "Watch Together Parties" are hosted via Cisco Webex and bring together Cityzens from around the world in a virtual, gameday environment. And not to mention, it's an excellent opportunity to expose a whole new audience to our industry-leading video collaboration solution.
Pitch-side Cisco LED signage
If you've watched any home matches lately, you likely have noticed the pitch-side Cisco LED signage, and hopefully you didn't miss the giant "Wonder Wall" that brings fans into the stadium via Cisco Webex to cheer on their team. While fans can't be at Etihad Stadium in person, we are thrilled to work with Manchester City to create a bespoke solution that allows fans to cheer and celebrate alongside the players at all home matches in a unique and meaningful way.
Cityzen's Giving Young Leaders Summit
Last, but certainly not least, the annual Cityzen's Giving Young Leaders Summit went virtual this year thanks to Cisco Webex. More than 250 Young Leaders from 23 cities around the world connected via Webex to share learnings in community football, participate in valuable discussions, and engage in fun collaboration. We're proud that our technology is enabling City Football Group to continue the incredible work they do in making a positive impact in communities around the world.
In addition to these highlights, Cisco has helped City Football Group's teams around the world connect on a daily basis over the course of the last few months. From connecting fans in town hall meetings for New York City FC to providing a platform for remote training sessions during quarantine, we are continuing to collaborate on new and innovative ways to enable the City Football Group family to create connections for players, fans and future leaders in the sport.
Stay tuned for more, and in the meantime, be sure to cheer on the team as they look to end the season on a high note with the Champions League still to come!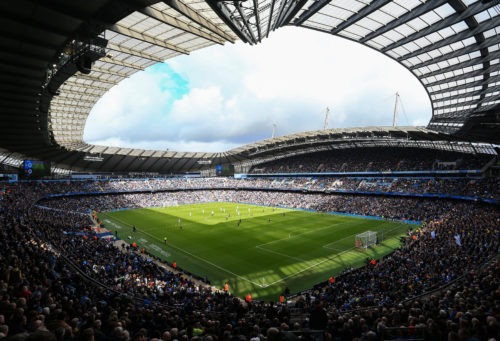 Tags: