Data Centre
5 things to know for HCI success
Looking to pick a hyperconverged infrastructure (HCI) solution? Don't forget to check these, says Francisco Guerra, a member of Cisco's hyperconvergence team.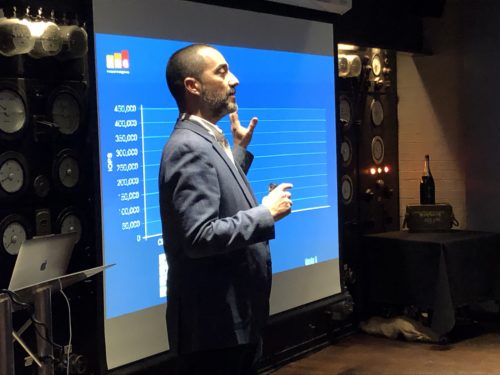 There are many HCI options available today that claim different advantages in terms of features and capabilities.
While it's fine to look for those most relevant to your business, it's vital you don't dive-in too quickly and end up in an HCI 'bake-off' without considering the bigger picture: your current infrastructure and operations.
After all, the HCI solution you choose needs to be deployed and supported as simply as possible, right?
Here are the 5 things you need to know:
Acknowledge the fact that some workloads will continue to run on traditional architectures
Recognise that networking must not be overlooked. The wrong network choices will jeopardise results.
The HCI market has first-generation players that might not make it to the enterprise.
HCI should not be a new silo. Simplicity must include management, deployment, upgrade and
HCI must co-exist with traditional infrastructure. It should offer a migration path and protect legacy investments.
If I've piqued your interest, read on for more context to the above…
How do HCI solutions integrate with your existing data centre infrastructure?
This is a critical topic because there are not that many businesses that can run on HCI alone. Although virtualisation rates are higher than ever, not everything has been virtualised. There's still plenty of legacy technology in place and it's there for a reason.
A few examples of workloads not likely to move to HCI anytime soon include:
File sharing. There are lower cost options to deploy a file share (like NAS or fat storage servers).
Big data and workloads using dedicated software-defined storage systems, like Hadoop, CEPH…
Oracle databases and other software that due to licensing policies, force users to keep them outside their main virtualisation clusters.
Yes, using HCI is clearly an option for any of the above. However, licensing costs and virtualisation overheads that translate into performance penalties mean it would not bring a great deal of business value. Therefore, HCI will likely co-exist with other infrastructures in the data centre.
Integration – silos or synergies?
It's essential to evaluate the management toolset included with HCI. Is it a beautiful new console that will ultimately represent another management silo in your overall data centre infrastructure? Or is it a plug-in allowing you to use an existing and familiar tool?
There are pros and cons to each. Arguably, it's best to opt for a solution that gives you a choice of both.
There is much more to integration than management. For example, does the HCI solution integrate easily with the current network? What SDN features does it offer?
Microsegmentation has become a key component of secure infrastructure. There is an HCI vendor who claims to offer microsegmentation. However, this capability needs to seamlessly extend to the rest of the physical and virtual data centre infrastructure to be truly effective. Another vendor pushes the best built-in backup and replication. Again, this is only for the HCI component.
Also consider whether you want to manage an additional backup process, or would rather the solution be certified for your current backup tool.
Storage and server integration
Last, but by no means least, is integration offered with existing storage and server systems? This is important when migrating data to your new HCI platform and even more so when it comes to realising investment protection if your existing storage arrays and servers can be connected.
The RIGHT network. Not ANY network.
There are now several HCI vendors that include networking with their solution. Others leave it to their customers to provision. One of the major advantages of HCI has been avoiding Fiber Channel (FC), thus removing all of its associated complexities and cost.
Yet there's a reason why FC is well established and will continue to be preferred by many businesses moving forward: It's super-fast and it's super-reliable.
If you want to move your storage traffic to something other than FC, you should strive for it to be just as good, or you will find yourself lumbered with a poor HCI experience. At a minimum you should demand data center grade switches, with 25Gb end-to-end performance, with 40Gb the optimum solution.
Look at the solution vendor, not just the solution
There's much to be said for the old adage: what's in a name. Do consider the following:
Is the HCI vendor well-established?
Will support be there where and when you need it?
Can you justify adding a niche vendor for HCI, or is a current vendor able to offer relevant synergies?
To avoid issues further down the line, ask whether they have changed their strategy in the past few years. The truth is a lot of the first generation HCI solutions didn't make it, even those from established vendors.
Holistic simplicity
The promise of simplicity has long been a key driver for HCI adoption, but it should extend far beyond operational simplicity:
Simple to deploy from day one. Both its hardware AND software. The wizard or installer should deploy hardware (network configuration, node firmware management), as well as hypervisor (preferably pre-installed on each node) and the HCI software itself.
Simple to upgrade. Several HCI vendors tout one-click upgrades. However, this does not always include the complete server firmware, hypervisor, or software-defined storage.
Simplified support. Is the support experience both simple and comprehensive? Or will you still end up firefighting with multiple vendors.
An appliance beats software-only HCI. An appliance is simpler and faster, period. No need to monitor the Hardware Compatibility Lists yourself to be sure your current configuration stays supported. No support ping-pong between vendors. All major HCI software vendors also sell appliances for a reason, right?
Want to learn more? Learn more about HCI and book a call with a Cisco Cloud & Compute specialist.
Ready to give HCI a try? Book a virtual demo with a Cisco Systems Engineer on hand to guide you.
Tags: