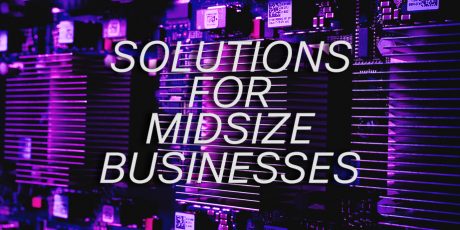 Small and Medium Business
5 nice problems to have… Growing pains. Simple steps to avoiding the supply chain drain
When your business is new, organising your supply chain is usually straightforward. You probably buy from a handful of suppliers who may be local or existing contacts you know well. You know exactly who your customers are (you might even know them all by name) and what and roughly when they'll buy. Delivering goods or services to them is easy to keep track of, if not always easy to execute.
But as your business grows, the work involved in managing buying and logistics and winning and servicing customers expands too. What was once a case of someone noticing you were running low on something and phoning the nice lady at the wholesalers for a repeat order, or getting a parcel to the post office in the nick of time because a customer needed an item urgently, is no longer so simple.

The more complex your business becomes, the greater the volume of data you need to process and the more demands from up and down the supply chain to comply with more detailed processes. And the pressure increases to deliver faster, cheaper and to others' schedules. Before you know it, you're focusing more and more of your efforts on keeping up with the (albeit essential) admin and less and less on the core offering that's driving your success – and mountain of paperwork.
Yet you can keep bureaucracy in check by planning ahead and investing in scalable, smart technologies that take the strain now and in an additional 100 or 1000 customers' time. Check out our top tips for turbo-powering your supply chain for rapid growth, whether you manage your IT in-house, or trust a third-party to do it on your behalf:
Don't skimp on storage: As the number of partners and customers you deal with grows, you data centre can get full and start to deliver sluggish performance sooner than you might think. Cloud models offer additional capacity at the flick of virtual switch, while not tying up working capital before capacity is needed. Consider a hybrid model to ensure can maintain agility and security in equal measure.
Think beyond the four (or more) walls you currently inhabit: A network that extends, while effectively controlling, the boundaries to your employees and business partners, allowing them to securely access and exchange critical business data will provide the agility to respond to market opportunities as they occur. Today's digital economy is mobile and collaborative and the right network will empower your business at the same time as protecting it.
Analysis to avoid paralysis: With a growing number of people and applications creating traffic, it's easy for your network to grind to a halt. But by using the information collected about application traffic to fine-tune your configurations automatically, you can stay in control.
Drowning in a sea of supply chain paperwork and data isn't inevitable. By taking the same entrepreneurial approach to technology as you do with your business, you can make sure that whatever obstructions you face as you grow, your supply chain won't be one of them. Check out our Solutions for Midsize Businesses for advice straightforward solutions to this and other issues your growing business may be facing.

Tags: