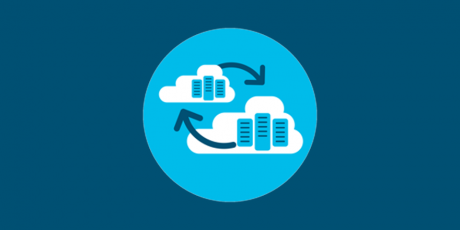 Partners
4 reasons to get festive at the Cisco UK Partner Forum
It's that time of year again. The days are short, there's a chill in the air, and the Christmas ads remind you of everything still to do.
If you're a Cisco partner, registering for our annual Partner Forum should be top of your list (if you've not done so already!). Please do come and visit our team at the data centre hub to discuss the past, present and future of compute evolution in the multicloud age and delivering on our customers' digital opportunities.
Meet Cisco's Joachim Mason and our team in person at Cisco UK Partner Forum. In this short video, Joachim explains how we can help your customers innovate in the data centre and transform the way they do things in a multicloud world.
Remember: Just a few shopping days left until our Wembley event on 5 December! Just a few more till the one in Manchester on 14 December!!

But in case you're sitting on the chimney, or thinking of grinching December out, here's 4 reasons why you should go, go, go:

Hyperconvergence – It's so hot right now, even Santa has refreshed his grotto's server estate. Gone are the technology silos operated by individual teams of elves. In their stead, a shimmering new cluster of hyperconverged nodes – each node combining compute, storage AND network within a single box of delights and delivered with the smarts on a subscription basis.

No more SAN for Santa. He now uses inline, always-on deduplication and compression to keep the cost of storing his Christmas lists down, safe in the knowledge his data is protected. He pays as his infrastructure grows, while the operational simplicity of hyperconverged means he's been able to redeploy his elves to more strategic areas of his organisation (the naughty ones have been added to the toy production line).

Chat with us to find out why Cisco HyperFlex is sleighing the competition.

Intent based data centre – Are you a present shaker? Do you delight in knowing exactly what your loved ones are getting you for Christmas?

Of course, the 'fun' comes from unwrapping something to discover it's not a pair of socks. But when it comes to the apps that run a business, certainty is vital. Your customers need a solution that understands the 'intent' of their apps, their business, and their organisation.

Working with Cisco, you can empower your customers with the unique ability to anticipate and react to the changing demands of users and infrastructure. Our intent based data centre enables your customers to deliver on the table-stake requirements of availability, performance, security, and automation. It's powered by intent, informed by context, and delivered across the multicloud domain.

No sixth sense or Christmas list required.

Multicloud – What if we were to tell you that 'a cloud' or 'the cloud' (or Santa) does not exist? No, we've not consumed too much sherry. What we're saying is that the world is made of multiple clouds for use, each one having its own tools and standards.

Although hybrid cloud is here to stay, it remains difficult to move applications and workloads between environments. Developers want to develop in the public cloud and deploy in private cloud. CIOs, CFOs and CISOs want the benefits of cloud, but the control, governance and security enjoyed in an on-premises environment.

Working with us, you can help your customers achieve both – whether they want an easy way to deploy and manage apps onto any cloud or data centre, or consume the software and services they need on their terms.

You can become your customers' trusted Cloud advisor, help optimise their existing investments, plan their cloud migration and, most importantly, avoid vendor lock-in with an open approach that extends across multiple public clouds.

Come talk to us if you want to find out more about the partnerships we've established with Microsoft, Google and others, taking our intent and policy based data centre into the cloud and enabling users to choose the right environments for their workloads seamlessly and securely.

Intersight – IT operations continue to become more complex as the growth in cloud and data centre deployments, edge and IoT devices continues apace. With the launch of Cisco Intersight, we're making things much simpler by taking the centralised management and policy control engine that powers our Unified Computing System (UCS) and moving it to the cloud.

Your customers now have the opportunity to scale capacity without additional capex investment in infrastructure to manage infrastructure. Using Intersight's artificial intelligence (AI)-infused, cloud-management tools, they'll get deep insights into the state of their infrastructure, be able to identify gremlins before they become major problems and avoid any potential nightmare before Christmas.

Register for the Cisco UK Partner Forum and find out why there's never been a more relevant time to take these capabilities to our customers. We look forward to see you there… #CiscoUKPF18

Tags: