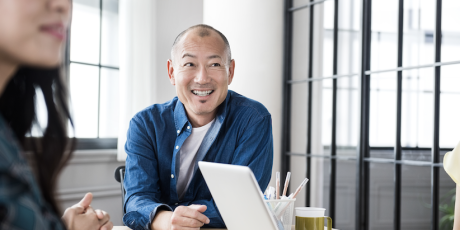 Customer Experience (CX)
What are Success Tracks and why are they so valuable to the business?
The advent of new technologies has provided businesses and customers with incredible efficiencies and features that seem to pop into our lives daily. But with that comes pressure for most companies, pressure to manage speed to value, new complexity and skill gaps. Often using disconnected tools spreadsheets or expensive consultants. IT leaders need an easier path to move past the hurdles avoid costly twist and turns delays in a certainty to realize business value faster that's why cisco simplifying the IT journey with guided manageable component solution that can address business outcomes and steps on a comprehensive platform avoiding the risk of wholesale lift and shift.
Built on top of Cisco trusted support services, these solutions are "Success Tracks". After evaluation of Customer Success Experts, Success tracks are assigned in guided new CX cloud. The first available success tracks focus on Campus network, with 5 initial primary use cases:
Network Device Onboarding
Campus Software Image Management
Campus Network Assurance
Campus Network Segmentation
Scalable Access Policy
If Success Tracks include lifecycle tracking so the customers are always up to speed in their cisco solution and infrastructure. The lifecycle provides guidance on what to do now and next. Use cases are accompanied by a suite of capabilities of CX Cloud, we call it "Collaborative Intelligence" Which includes:
Expert Resources
Problem Resolution
Insights and Analytics
E- Learning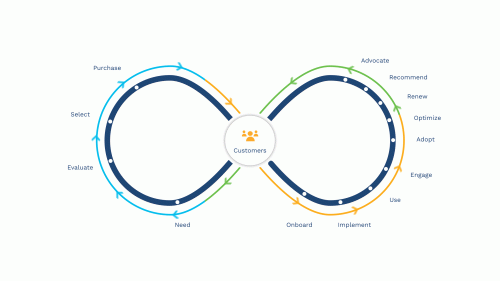 This is designed to accelerate value and minimize complexity & risk and finally transform the workflow with a personalised experience. Customers choose the right level of involvement allowing the budget, companies goals & support needs.
For Ex: Company A might have a great roster of skilled IT staff that can execute and only need access to best practices webinar for some quick refreshers. When a problem arises, they want trusted expertise TAC engineers to solve issues for them i.e., Level 1 engagement would be a good fit.
Or Perhaps Company B preferring to have a 1:1 coaching to pivot fast to accelerate a new technology adoption. They want access to insights to proactively identify device crashes and auto open a case. New favor of applied learning resources like hands on virtual labs, you'd be a good fit for Level 2.
Finally, transparency, clear journeys and prescriptive intuitive proactive content make a complex road map far simpler, easing the pressure on IT. The future of Cisco is Customer Experience that all comes together on CX Cloud in Success Tracks.