Our People
My Journey: Pursuing My Dreams and Embracing Mental Health Along the Way
I first joined Cisco back in 2016 when I was 21 years old, as a graduate of the former Cisco Incubator program. A dream come true, I cannot describe it better. It was a long journey not only professionally speaking since I also had to move from my hometown El Mante, Tamaulipas, Mexico all the way to the country capital Mexico City, where the Global Center was located. My trips regularly used to take from 10-12 hours by bus (one way).
While in Cisco, I started my career as a Technical Consulting Engineer in the Routing and Switching team. The whole Cisco team back there really made me feel at home and I cannot be more thankful to all of them.
After a few years, I decided to continue growing (professionally and personally speaking) and was able to continue my journey in Europe, now as a member of the CX Center located in Lisbon, Portugal. This was another dream that came to reality. Of course, with a bit of luck (and as one famous person said, the people who work the most for their dreams are the luckiest ones) I got a position in the Data Center team as a Technical Consulting Engineer. I couldn't be happier at that time.
Everything was super nice and amazing and I instantly felt in love with Portugal: its people, food, environment, etc. However, on a lonely night of March 2021, I started to feel nervous, with pure fear, my heart rate going up, and with a feeling that I was going to faint at any time. With pure adrenaline (along with the help of my dear friend Alejo) I was able to make it to a Health Center in downtown Lisbon to check what was going on with me. The medical staff was able to support me and told me that everything was OK – but for me, it was not an acceptable answer.
Following months of depression, lack of motivation, anxiety, living with fear (and all the things that come along), I started to push myself to the limits. I had that big internal fight about what was going to happen with my life and if I really wanted to live like this.
So, when I "touched" the lowest point in my current life, I decided to act. Just like that. I overcame the fear of not being able to live my life as I wished and set my mind on moving on. It sounds easy, but it took me hours and hours of insomnia, panic attacks during midnights and "thousands" of calls crying to my family for rescue. Together, we found that the root cause of my bad "shape" was due to my lack of attention/awareness on mental health and all the things it involves.
It took me quite some time to accept the fact that mental health is vital part of myself and that I had to act on it. Hence, I decided to work on improving my mental health and give it all the attention it deserves. About the previous, I would like to share some of the things I did and now integrated into my daily life that have "boosted" my life quality and really put me back on track:

Cisco Management Full Support (Days for me, PTO, check-ins, etc.): This is a key part of my current process. For me, life it's all about balance and work especially hasn't been any type of obstacle or block on the road. On the opposite side, the support of my colleagues, management and the Cisco community has been such a blessing. Currently, I'm part of the "SafeSpace: #SafetoTalk" community which is a support group related to mental health matters and I'm impressed with the amount of love and affection people share every day (and most times without even knowing each other).
Therapy: Psycho-therapies was the first thing I started to work on when I decided to change my mental health habits. There are several types of therapies and is up to each person to choose the best one. But definitely, this matter is a big part of my "recovery" process.
Medication: This topic is also related to the previous. Of course, a big part of the mentioned process is to work on ourselves holistically to achieve our main goal which is to get better and enjoy life. Medication is here to help us and not making us "dependent" on a pill to live. There are multiple options you can choose and any of them is good as long as you trust and follow the recommendations of specialists.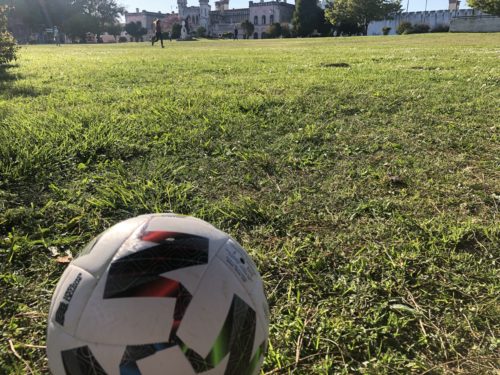 Every-day habit Changes: I was able to change a lot of habits – doing exercise every day, working with a nutritionist, drinking all the water that my body requires, going to the park and read, expressing my love to people, yoga, reading books & more. All these small changes have impacted me positively and people surround me notice instantly
Mindfulness: Mindfulness has become a style of life for me. There are multiple free resources that you can check online like lectures and videos that teach you how to use this amazing technique to live in the present moment and focus on what is the most important thing – "now". Also, Cisco provides courses related to mindfulness at work that I found useful and helped me a lot – for example, our Cisco Mindset course: https://cisco.potentialproject.com/)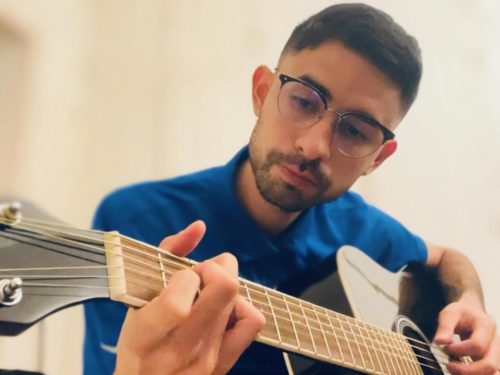 Playing an instrument or learning something new: I love playing guitar and it has become part of my therapy. But of course, if you would like to do any other activity that interests you or want to learn something new (like cooking or dancing) just go ahead and do it. And if you can do it with friends or family, way better.

Family and Friends support: I did not want to leave this one out even though I mentioned it several times. Being close to your loved ones and listening to them was the most important thing for me. I feel really blessed for my family that I have, and especially my mother, sister, and father (who passed away a few years back) that have been always there for me.

As of now, things have changed a lot positively speaking. I feel way much better than when the mentioned "episode" happened. I'm also fully aware that this is a process that takes time and that I will be able to enjoy life as it should be. In addition, I moved to the Customer Success team, as a Customer Success Specialist, and I couldn't be happier with my current role as it's a perfect fit for me.

Finally, I would like to encourage everyone to share their story and inspire others to break this "stigma" that we still have when we talk about mental health, and in case you haven't been through any mental health situation, to continue supporting each other and raise the awareness.

I wish you the best and don't forget to use your smile to light up the world.

Tags: