Our People
Energizing the Cisco Portugal Office Virtually
2020 proved us, more than anything, that when we come together with a common goal, amazing things are possible, even in a virtual setting.
The Cisco Portugal Pavelka team, one of the Employee Resource Organizations (ERO), is focused on helping Cisconians achieve a balanced lifestyle through a set of healthy initiatives and activities. Well-being has always been a large part of Cisco's culture, but this year – more than ever – we realized just how truly important this is in everyone's life.
Although we are currently unable to meet in person to participate in live activities, this hasn't stopped us from engaging and energizing our teams together through Webex!
Several weeks ago, our team came together and organized our annual Cisco Olympics and Well-being week, this time with a virtual twist. The purpose was to energize our teams, help everyone relax, be more mindful, active, and perhaps try something completely new. We hosted a week full of mental and physical wellbeing activities suited for just about anyone – whether they were a fitness or cooking enthusiast or a newbie, there had to be something for everyone.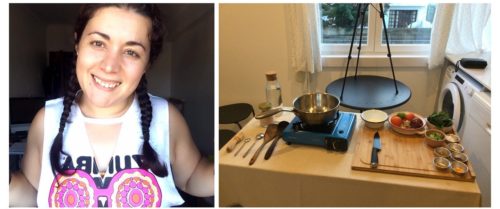 Sessions included Breathing Exercises, Body Conditioning Classes, Zumba, Yoga, Mindfulness, Thai Chi, Cooking, Pilates, Stretching, Nutrition, and a Dance Lesson so there was really no excuse not to attend. All sessions were fully digital hosted by different Cisconians as well as subject matter experts in each field. For those who craved some healthy competition, we also partnered with Upndo to inspire and motivate each other.
The Outcome
As this was our first virtual wellbeing event, we didn't know what to expect but history was made! 28 different wellbeing sessions were hosted in 5 days, with participants not only from Cisco Portugal but from 6 other Cisco locations, ranging from all departments and job roles. All sessions were hosted 100% virtually via Webex with a focus on fun and team building. And the feedback couldn't be better:
"I believe the Wellbeing week truly embodies the ONE Cisco spirit – mental wellbeing, health, movement, giving back, connecting with others, inclusion, fun and a healthy dose of competition on the side. What's not to love?", Marianna Xenakis, Asset Management Analyst at Cisco Portugal
In addition, we received great support from our Pavelka team, who are constantly driving the wellness initiatives at Cisco.

Such a great way to end a specially challenging and different calendar year.

Tags: