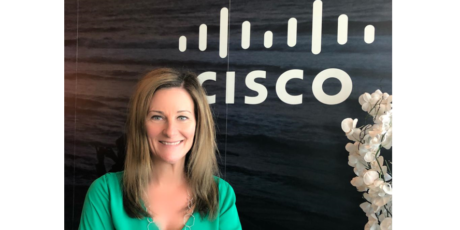 Our People
Meet Claudia Kittredge, CX Centers Lisbon Site Leader & Global Cross Technology Lead 
This article is part of Connected Portugal Stories – Life beyond WebEx: A series of inspiring stories from our Cisconians in Lisbon Office. What lies underneath your CEC ID?
---
Last year, Cisco Portugal proudly celebrated the opening of the 3rd EMEAR CX Center in Lisbon, led by Claudia Kittredge, who is also the CX Global Cross Technology Lead. Originally from Boston, MA, Claudia powered this new career challenge with all her heart: "I feel fortunate and honored to partner with site leaders and set up the fundamentals for continued success and growth".
According to Simon Sinek, "Working hard for something you love is called passion". Since a young age, Claudia has been passionate about the Latin culture – the languages, the people, the music and the lifestyle. By double majoring in International Business and Spanish she envisioned the bridge to make her wanderer goals into Latin culture possible. A semester abroad in both Spain and Mexico, plus a summer internship for a financial brokerage firm (while waitressing at night) gave her a wider vision of the world, the value of hard work and a clearer point of view to answer the question "What's next?".
Next, came the opportunity to teach English in a primary/secondary school in Costa Rica, followed by a paralegal role in preparation for law school. Fortunately, she had the opportunity to work in the legal environment before embarking on a career in law. Based on that experience, she opted for an alternative path and became a Project Manager for Wells Fargo Banks in San Francisco, CA, providing her a first exposure to field of technology.
Although these roles came with a full package of learning outcomes, they did not quite fulfill Claudia´s professional essence. "In my career, it's been equally or more important to identify what I DON'T like, as much as, what I DO like".
Since energy flows where intention goes, naturally these roles guided her towards leadership: "I was in the IT department at the bank. I enjoyed the culture, the people and the pace of change. Eventually, I started in sales for Cisco and through my career, I have had the unique opportunity to take on leadership roles in various areas of the business and geographies."
With great power, comes great responsibility and great achievements. For Claudia, this happened when she took the lead for services operations in Emerging Markets while embracing, at the same time, being a wife and mother of two children (3 years and 6 months). "This was a pivotal moment in my life, it allowed me to establish a permanent system of belief in myself, while taking two roles of great responsibility: leading a broad global function and being a mom." We definitely have greater powers than we know! Belief in yourself is fundamental.
Wonder Women are also built upon a big source of inspiration. For Claudia, that source is her mom. "My mother was totally ahead of her time, a devoted STEM advocate who majored in Math & Sciences graduating with honors from Boston University. She always believed in me, instilled confidence in me, encouraged me and provided unwavering support. I adored her!" Not only a beautiful bond between mother and daughter but the perfect example of how Women Empower Women!
"As a kid I could never stay still, I would do anything and go with my mom everywhere and anywhere. I believe she would have described me as adventurous and curious"
And so, from Boston to the world our curious leader lived in Philadelphia, NYC, Miami, San Fran, Chapel Hill and now has ventured to Lisbon. She fell in love with Óbidos, Queluz Palace, Quinta da Regaleira and Grilled Octopus. However, no meal will ever be perfect without a "churrasco". Shall we wait until Claudia tries a bifana or a typical Portuguese stew? It's a must!
"My overall experience as an expat in Portugal has been amazing. I love people's kindness, welcoming and engaging smiles, the unspoiled landscapes. I also know how Portuguese feel frustrated by bureaucracy when they want to get things done and how they may feel about the cost of driving on the highways: 38 Euros one way to Porto! Wow!".
Claudia is also quite fond of how Portuguese culture is family focused and oriented. "That made our adaptation easier, specially for my two boys. It has been fascinating seeing them grow here, adapt to a new country, new language, new school, new friends, etc. I feel so proud!"
The fact of being away from home, makes family connectivity even more crucial, specially with the new "work from home" lifestyle. Who better to be a digital influencer long distance? "I finally convinced my older sister, Laura (in Boston) and younger brother, Bill (in San Diego) to sign up for "WhatsApp". It's funny how, in a way, this has brought us even closer despite the many miles.
As a vivid optimist, Claudia has mastered the art of creating a structured, yet a fun environment while at home with the family. Apart from coming up with new rituals, she also added a bit of healthy competition: "We have fun planning meals, cooking and recently discovered a new on-line game called "Psych!". It's great fun! I have to say we do get a bit competitive. I suppose it's in our nature, or at least mine!"
---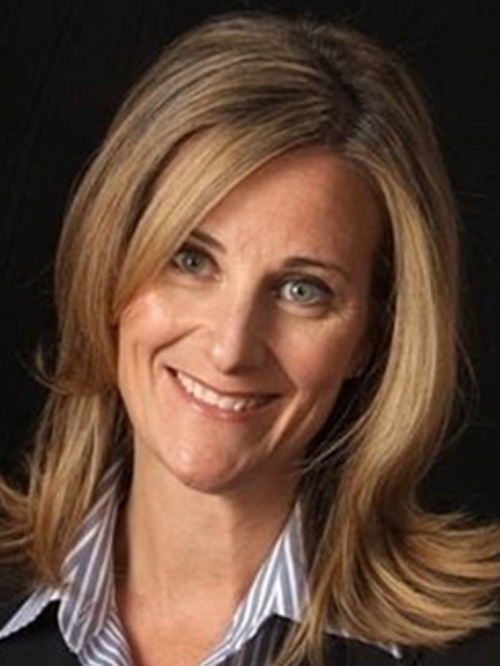 About Claudia Kittredge

Curious Virgo with a life long passion for Latin culture, travel, family and a fan of Boston Red Sox. Avid skier since the age of 3 who did a lot of crying on the way down the mountains until she managed to nail it. For Claudia, you are responsible for your own happiness: make sure you own it! She hates excuses and procrastination. If she could be an animal, she would be a tiger.

Tags: