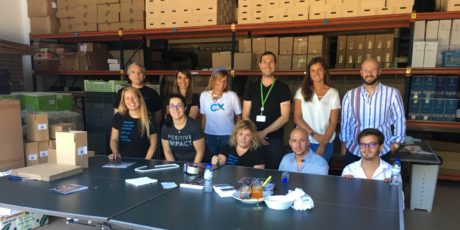 Our People
How Cisco's Culture Inspired Me to Give Back
Prior to working at Cisco, I never volunteered much. It would always come to my mind with a powerful dose of heroic motivation, but mostly it would fade whenever errands of all kinds would flood my calendar. Been there, done that? We´re all humans after all.
Since I started working at Cisco, I found the perfect opportunity to engage more often in give back activities. Cisco not only carves out time for us to volunteer collectively as a team, but also encourages us to utilize the 5 days that they give us every year to give back to organizations we're passionate about. Apart from contributing to make someone's world better, helping a cause through volunteering triggers neurological benefits in specific brain areas, which helps coping with stress, anxiety and mental issues.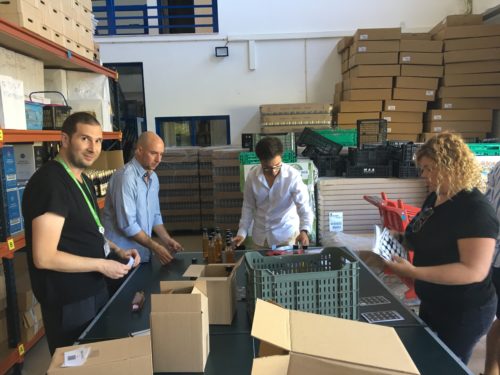 Cisco knows that by investing in humanity, we embolden our culture for collaboration that fulfils our Cisconian hearts. Also, in doing so, we all win!
I recently had the incredible opportunity to give back in Portugal with an association that promotes inclusion for individuals with intellectual and cognitive special needs, in a program they have called SEMEAR (which means 'to sow'). This program helps to train these individuals and provides a farm where they can learn about agriculture, food waste management, production, packaging, and even selling of the food items. Delicious jams, chutneys, cheeses, seasonings and biscuits are some of the products you can find at the SEMEAR grocery store.
Our activity consisted of labelling and packaging the seasoning bottles. It was a simple activity that brought loads of smiles and an enormous feeling of contribution to the larger goal of SEMEAR. Humanity is indeed a wonderful ingredient.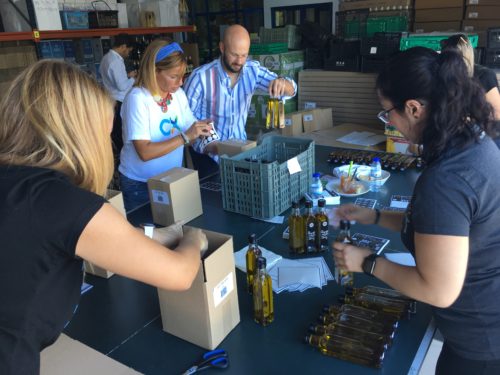 When choosing a company to work for, there are many things that go into a person's decision – what is their culture like? How happy are their employees? Is there a larger purpose for my work or will I become a clock-watcher waiting for the day to end? Are there opportunities to give back?

I'm proud to say that, thanks to Cisco, I have become a better global citizen and am now an active participant in giving back to our world.

It's no secret to as how Cisco became the world's #1 best workplace, where our culture brings us together, our work – both inside and outside the office – is meaningful, and that giving back is truly in our DNA year-round.

Want to join a company that is dedicated to giving back? We're hiring! Apply now.

Tags: