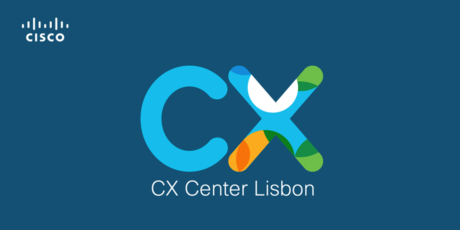 Customer Experience (CX)
CX Centers are growing in Lisbon!
Cisco reinforced its commitment to invest in Portugal  with the announcement of the creation of a new CX Center in Lisbon.  This Center complements existing locations in Brussels and Krakow covering the EMEAR region and delivering technical assistance, management, and optimization services at scale.
CX CENTER PORTUGAL – THE GRAND OPENING
Cisco continues to invest  in Portugal and celebrated the opening of its CX Center in Lisbon last week, June 3rd.  The important partnership was highlighted by  Dr. Pedro Siza Vieira, Minister of Economy of Portugal, Dr. Francisco Rocha Gonçalves, Deputy Mayor of Oeiras, Antonis Tsiboukis, Cisco Leader for Portugal, Greece, Cyprus and Malta, and Phil Wolfenden, Vice President of CX Centers EMEAR.
Once again, Cisco was acknowledged as leading example of a company committed to partner on the digital journey, as a great place to work for the  excellent talent found in the country, and as a company that sets the tone in "serving he world".
Missed the event?  Check out here and get a feel of the celebration.
ARE YOU READY TO JOIN CISCO?
For catching up on the vacancies for our CX team in Portugal, click here.
___________________________________________________________________________________________
If you have any questions or job inquiries, please contact Claudia Kittredge, CX Centers Lisbon Leader, through ckittred@cisco.com.