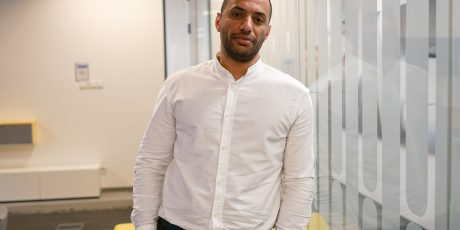 Our People
One Company, Many Careers – Mustafa Toema – from Asset Manager to Deal Assurance Program Manager
_
_
Over the years, Cisco has practised #internalmobility promotion, encouraging employees to move and develop within the company. Cisco is all about retaining and supporting top talent to pursue their passion. Under the motto #OneCompanyManyCareers, we will be sharing the success stories of our employees throughout the whole year!
This time, we're sharing a story about Mustafa, Program Manager in the Deal Assurance team.
Q: Tell us what has been your career journey at Cisco so far?
A:  Originally, I come from Egypt, I've always been passionate about travelling and learning about other cultures and ways of life. I started my journey with Cisco in Portugal in 2019 as an Asset Manager. Soon after settling in my role, I asked my manager to give me more responsibilities. This was the time when I first started working with Deal Assurance teams, learning about the specifics of the team. Luckily, a little while later a position in Asset Management opened in Poland. I moved there and continued my growth to then move into a Deal Assurance team.
Q: What or Who inspired you for the change?
A: I am definitely a self-starter; I'm always looking for new opportunities. In my first internal move from Portugal to Poland, although I was still new, I took part in the recruitment process. The feedback was very positive – the interviewers told me they were especially impressed with my passion for the job, motivation to develop and spark I had towards my responsibilities. I also think the roles in Cisco are interconnected, and as a part of my job in Asset Management I was already working closely with Deal Assurance team along with others like Sales, Renewals, Operations Managers, Service Delivery Managers etc. Naturally, I became curious what the job entails and how it looks from the inside, so I took a stretch assignment in that team to find out more about the role.
Q: What was your biggest learning through the transition?
A: I was focused on making positive impact on the region I took over, and the biggest challenge for me was the time management of combining my responsibilities in Asset Management, stretch assignment and self-learning. Although it was difficult, the effort was still worth it because in February 2022 I joined the Deal Assurance team in full capacity, covering some of the most difficult accounts on the market.
Q: What advice would you give to those who are thinking about a change but are still hesitant?
A: Don't just prepare for the interview, prepare for the role. If you're interested in the role, reach out to the manager and the team members to learn as much as possible about the role as if you were already doing it. Take a stretch assignment. The interview will be a lot less of a challenge – you will know what is expected of you, and you will have already had a chance to prove yourself.

Tags: