Our People
One company, Many Careers – how Beatriz went from a Graduate to a People Leader
_
_
Over the years, Cisco has used #internalmobility promotion, encouraging employees to move and develop within the company. Cisco is all about retaining and supporting top talent to pursue their passion. Under the motto #OneCompanyManyCareers, we will be sharing the success stories of our employees throughout the whole year!
This time, we're sharing a story about Beatriz Carretero Parra, People Leader from the Cisco Poland team.
Tell us what has been your career journey at Cisco so far?
I started at Cisco 4.5 years ago as a graduate Technical Consulting Engineer in TAC collaboration. From day one I knew I wanted to become a People Manager. In one year, I earned my CCIE and moved to a different technology – Cloud Collaboration. Here, I realized my dream and took my first role as a Team Leader. After two years in the technology-focused teams, I've decided to try something new. I wanted to be closer to customers and moved into Customer Success Specialist (CSS) team, Data Center technology. Then, last March I did my PEX (Aspiring Leaders Practical Experience program) rotation, where I got to lead technical and non-technical graduates. After my rotation, I became the leader of the Routing and Switching team in Professional services, leading a team of consulting engineers.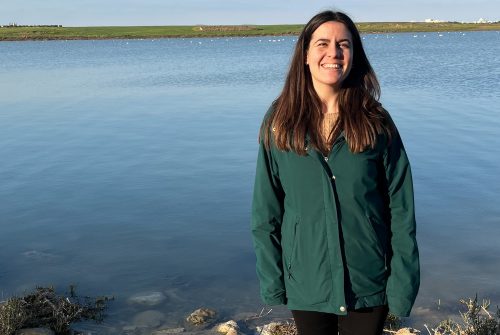 What or Who inspired you for the change?
From the very beginning of my journey at Cisco, I was very vocal about my passion for people leadership. After just four months of my graduate program, I went to my manager and told him I want to have a team and asked for help and guidance. Of course, I needed to manage my expectations and settle down for a while to learn about Cisco as a business, so I focused on Collaboration technologies in TAC.
After 1 year in CSS, I joined the PEX program. It is a 4–6-month program for aspiring leaders, giving them the opportunity to go on a full-time rotation to experience being a people leader. After passing the recruitment process, the participants are given small teams of up to ten people. In practice, you become their Leader – you help them grow, discover weaknesses and strengths, and help them become better. After the PEX program, I moved into a manager position in Professional Services. It was very rewarding to see the graduates from my team join their new teams. I could see how motivated they were to develop, and I think it was with them when I started my journey as a Leader. That is why I also became a leader in WISE ERO – which is an employee resource program for Women in Science and Engineering – to help other women in their career and personal growth.
Throughout this journey, all of my managers, Magda, Bartosz, and Milosz, were very supportive – they engaged me in various activities to help me build my network, provided constructive feedback, and gave me leadership opportunities.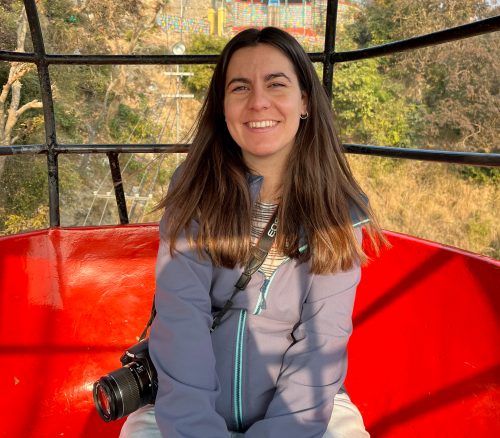 What was your biggest learning through the transition?
When I moved to Professional Services, I lacked knowledge of the organization, coming from a background in TAC and CSS. For me as a Leader, it was especially important to understand the organizational priorities, what is important to the business, and how the teams here operate.
Another learning for me was how to adapt to a new team – during PEX program I was leading graduate teams, where people are quite similar in terms of where they are on their professional journey. Now, when I am leading a mix of experienced and early-in-career professionals, I need to adapt to very different personalities.
I also learned to be vocal about my interests. There are people around you who can support you. I learned to use whatever is at my disposal to get to my goal – initiatives, stretch assignments, practicing presentations, online learning, ERO's (Employee Resource Organizations). Networking really helped me to build my brand – I was talking to a lot of people, even if it was just to ask them what they do and how I can help them.
What advice would you give to those who are thinking about a change but are still hesitant?
It is normal to have doubts, so be patient with yourself. Practice the exercise of self-awareness to see where you stand out. Ask yourself, how this skill will help you in your long-term goal. If you don't know where to start – ask your network for advice, it can be anyone: your manager, friend, or a colleague. Ask them, what do you think I am good at? Do you think this position is for me?
When you know where to make the next step – just go for it. Cisco enables you to step out of your comfort zone – there are people who will support you, so you will not be on this journey alone.
Failure is a great motivator. It only means there are still things for you to learn, and if you keep going, one day you'll achieve your goal.
Tags: