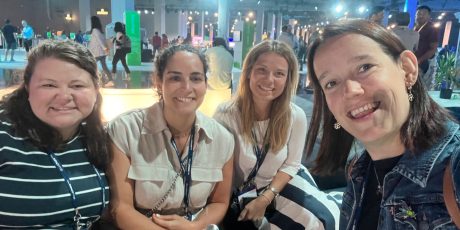 Our People
One Company, Many Careers – Gosia's career journey from Sales to Business Development Management
_
Over the years, Cisco has practiced #internalmobility promotion, encouraging employees to move and develop within the company. Cisco is all about retaining and supporting top talent to pursue their passion. Under the motto #OneCompanyManyCareers, we will be sharing the success stories of our employees throughout the whole year!
This week's story will be about Gosia Spicer, who moved from Sales into Business Development Management.

Q: Tell us what has been your career journey at Cisco so far?
A: My journey started in 2015 in the Virtual Sales team in London. In my first two years, I was responsible for handling clients in Northern England. Then, I started looking for an opportunity to go back to my home country, Poland. I was lucky to find out EMEA Sales Strategy and Operations team was looking for a Business Development manager in the Central part of EMEA. Once I passed the recruitment process, the mobility team helped me move back to Poland – it was a stress-free and positive experience. After less than a year, the team transitioned from EMEA to Global, and my journey with them continued.
Q:
What or Who inspired you for the change?
A: Back in 2017, the priority for me was to be based out of Warsaw, but also to continue to work for Cisco, so I was looking for every role out there. Business Development is closely connected to Sales, so I decided to give it a try. My department went through a couple re-organizations, which gave me an opportunity to practice in various business functions. Cisco has a strong networking culture, so from day one I started growing my network of contacts – most of them thanks to my role being global. After a couple years, a colleague of mine referred me for a position that recently opened in Sales Strategy, Planning and Operations. I must admit, I wasn't sure if I had all the skills and experience needed for the role. At the same time, I knew I had to jump in at the deep end to continue to develop and grow, and I am really glad I did.
Q: What was your biggest learning through the transition?
A: The Business Development role was very different from what I was doing before. It required me to learn a lot by myself, but my team and the network I've developed by then played a big role in my success. I also had support of some inspiring leaders who believed in me.
I think this change definitely accelerated my career. I learned to have an open mindset and be ready for change.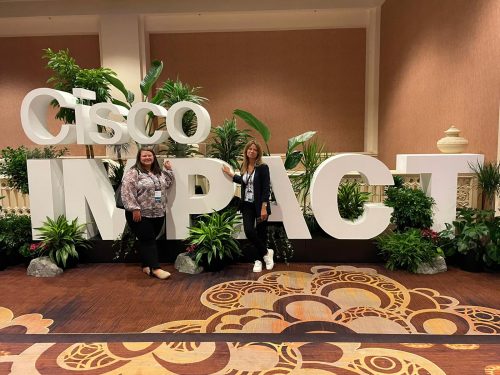 Q: What advice would you give to those who are thinking about a change but are still hesitant?

A: Spend time to learn about other functions to understand how they work – Cisco is a huge company and it's impossible to know everything. Learn as much as you can about the role, reach out to the manager and team members to find out how their day-to-day looks like. Trust me, the better research you do, the more prepared you'll feel making a move, it will be a lot easier for you. But the most important is to be open to change, being comfortable with being uncomfortable, and trust your instinct and people who believe in you.

Tags: