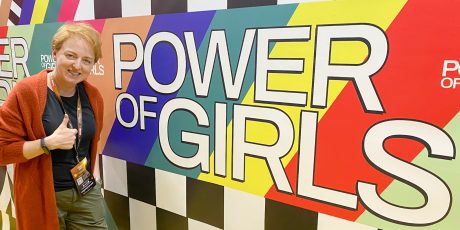 Our People
One Company, Many Careers – Estera's journey from Operations Manager to People Leader in TAC
_
Over the years, Cisco has practised #internalmobility promotion, encouraging employees to move and develop within the company. Cisco is all about retaining and supporting top talent to pursue their passion. Under the motto #OneCompanyManyCareers, we will be sharing the success stories of our employees throughout the whole year!
This week's story is about Estera Stopińska – People Leader in Customer Experience team.
Q: Tell us what has been your career journey at Cisco so far?
A: I started my career with Cisco as an Operations Manager. The biggest value of my job has always been the people, I love working in a team, so I knew one day I would become a people leader at Cisco.
I have always thought, if you want to achieve something, you need to be the best at what you do. I must admit I actually missed my first chance of becoming a leader because I thought I didn't have enough experience in corporate world. Luckily, when that door closed, another one opened, and I joined the program Aspiring Leaders – Practical Experience through which I later became a people leader.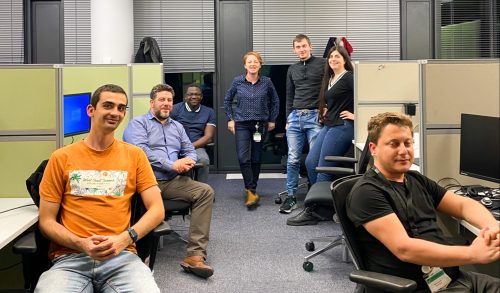 Q: What or Who inspired you for the change?
A: The program was organized through CX Academy. It is designed in the form of a 6-month full-time experience of a people leader where participants have a team assigned. Future managers develop their network, have mentors and are leading teams of graduates until they are transitioned to the teams as professionals. Thanks to this experience I remembered how much I enjoyed working with people and I saw a different perspective of how Cisco is managing people.
To qualify for the program, my manager submitted my recommendation to the program, and I needed to pass through several rounds of interviews. Jacek, one of the managers interviewing me was impressed with my skills, and he became my sponsor through Multiplier Effect program. A sponsor's responsibility was to promote mentees on forums and leadership meetings they couldn't yet attend as well as help them to network.
I remember the biggest support during this time came from my manager at the time, Dawid. He not only motivated me but gave me enough time to manage the participation in the program and additional learning I had to complete. He even found an extra pair of hands to cover my job while I was taking part in the program. During those 6 months, I found a new position of a Leader in TAC, which I am in now.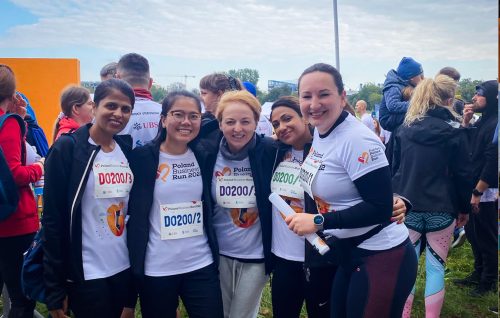 Q: What was your biggest learning through the transition?

The biggest learning for me was a big mindset change. I understood I don't have to be always the best to lead others, I can lack certain skills, I can say "I don't know" and it's okay to fail and ask for help. I focused on my strengths that I already had and powered through the challenges of lack of time, not knowing how to prioritize everything I've had on my plate and balancing between meetings, work and program content. The result was worth it – I finally started my dream job as a Leader, working with people, where I saw the biggest value.

Q: What advice would you give to those who are thinking about a change but are still hesitant?

If you see a chance, just take it. Don't miss the opportunity by staying in your comfort zone. It's okay if you fail, you can always try again. Don't overthink, just do it.

_

_

Tags: