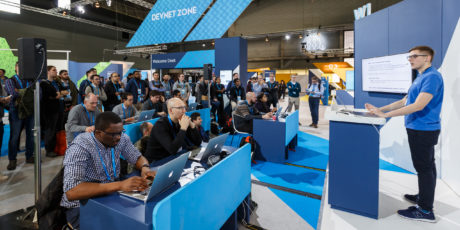 Our People
From University up to Cisco Live stage. We asked 3 questions to Bartosz Luraniec
Have you ever been choosing between two paths you would like to develop in? Could you manage to combine both in one role? – that's what Bartosz, our Senior Software Engineer on the Customer Experience team in Krakow and a regular Cisco Live speaker did. We talked with him and he shared his story of joining Cisco through our Incubator Program, the things which drive him at work, the impact of mentorship, and the creative passions he is pursuing after work. 
[reading time: 5 min 55 sec]
---
1. What is your background? How did you end up in Cisco and what do you do as a Senior Software Engineer at Cisco Customer Experience Center?
I should probably start with the fact, that at the beginning, I was really struggling with a dilemma what career path should I choose in my professional life, when I finally decided to study information technology at AGH University of Science and Technology in Krakow. I have to admit that I really loved the software part of IT work, with all of code development process but at the same time I had tons of other cool subjects related to the networking and shortly I was faced with the next dilemma – which area of IT would be more exciting for me – coding or networking, as I really like both of them. I've chosen the networking and of course I wasn't sure about this choice, but seriously, you never know until you try. And shortly after my decision to concentrate mostly on Networking technologies I began looking for protentional places to boost my knowledge after studies and thrive as a professional. The only company which really could offer such big opportunities for my future development as a Networking engineer was obviously Cisco, that is why the awnser was simple. And besides, I didn't really want to work for a small service provider in my hometown as I always wanted to work on something that will have a huge impact on the world, and this is what we are doing here every single day.
To get on board I understood that I need to boost my tech skillset, and that was the reason for signing up for the Cisco Incubator Program which was actively promoted at our University. This program gave a lot to everyone who participated – there were a lot of seminars and while being at Cisco Krakow office, we had a chance to have the conversation with experienced Cisco engineers. And this is without mentioning the fact that on the weekly webinars we were given the opportunity to learn a lot of new technologies and even some soft skill trainings during that time. So, this program perfectly prepared me for assessment center and for the future career as well.
As you may have already guessed, I got my CCNA certificate soon after, and around 3.5 years ago I became a part of Cisco family.
I mentioned earlier my dilemma of choosing the best career path between coding and networking, – because frankly I love both. So I want to say that I was lucky, as Cisco made the best choice for me and gave me a chance to join the team of Software integration and Orchestration currently named Service Provider Automation here in Krakow.
In this team I am bringing another fresh wave to the Networking field by Automation and Programmability. So, considering all the boom that was created by the acceleration of DevNet technology I can consider myself as a one of the Pre coursers of the Network Automation. At least in Krakow for sure. So, we are continuing now together with our amazing Service Provider Automation team to automate whatever is possible around.
In my role I'm solving all of customers challenges in terms of Network Automation by working closely with DevNet community and automating all possible areas in terms of Cisco products and solutions. By the way it's not only about the networking area but other Cisco solutions like Data Center, Collaboration and Security – everywhere is the space for automation, and frankly speaking, the ability to automate in those areas and working with different projects drives me the most.
Solving all the challenges our customers might have as well as the opportunity to share knowledge and mentor others are the reasons to fall in love with what I do at this place.
2. At Cisco you had an opportunity to join the global conferences like Cisco Live as a speaker, can you share how it happened and what value this experience brought to your personal and professional life?
It's a great question, as I can talk the whole day about Cisco Live (laughs). – The story was quite exciting as after only 9 months of being here at Cisco I had a pleasure to go to my first Cisco Live Conference in Orlando, Florida in order to deliver DevNet workshop and educate customers on how to automate theirs networks. I got involved into delivering the session thanks to my mentor Wojtek Rog who has come up with the idea that I was mature enough, had the network automation knowledge, and the right presentation skills and he assured me that I could do it!
Later we met together with one of our experienced colleagues, one of the main people in DevNet community – Dmitry Figol – who had more sessions to present at that time. After one of the technical discussions with him, he just passed me one of his session's topic. That's how I got in. After that I started submitting more sessions and proposals and getting more and more accepted. I participated in Cisco Live Barcelona, Melbourne, San Diego, Barcelona again and this year we've delivered Cisco Live all digitally for the first time. And believe me, participating in all of them was mind-blowing. I can't say that I wasn't stressed, during the first Cisco Live, as there is no other option, when you are presenting on such big conference and everyone is usually amazed by its scale. That's why, in my opinion, many of us who participate in this conference, usually describe it this way – just mind-blowing.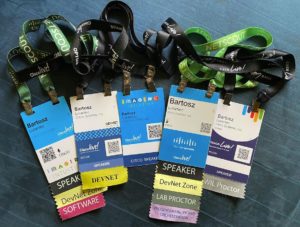 This event definitely does its main task – get you inspired and open your brain to the new stuff. After it I'm usually coming back with a fresh mind and with new ideas.
And I really appreciate the opportunity I got from Wojtek and Dmitry and the trust that they've put in me back then. Based on my customers' feedback on my sessions from all Cisco Lives so far, I think I haven't disappointed them (laughs).
Moreover, I was able to replicate the spirit of Cisco Live in my team and was able to bring new speakers to the Conference, because here at Cisco it's all about continuous mentoring, trust and sharing with others.
3. What do you do after work and what keeps you motivated and helps you distract from daily tasks?
For me it's important to keep a balance between work and my personal time. After the whole day working on my laptop, I use the opportunity to make the long break and go for a walk or play my guitar and have a bit of rest. And of course, there is always some room for creating music as well. As you might have probably already realized, I'm one of those guys who likes to be on the stage. I have been playing the guitar since I was 10 years old and it has already been more than ten years since I started playing with guys in my rock band called Stupify. You can check it out on Spotify and other music streaming platforms and I hope you'll enjoy it. I recently started producing music on my own as well and posting now on YouTube.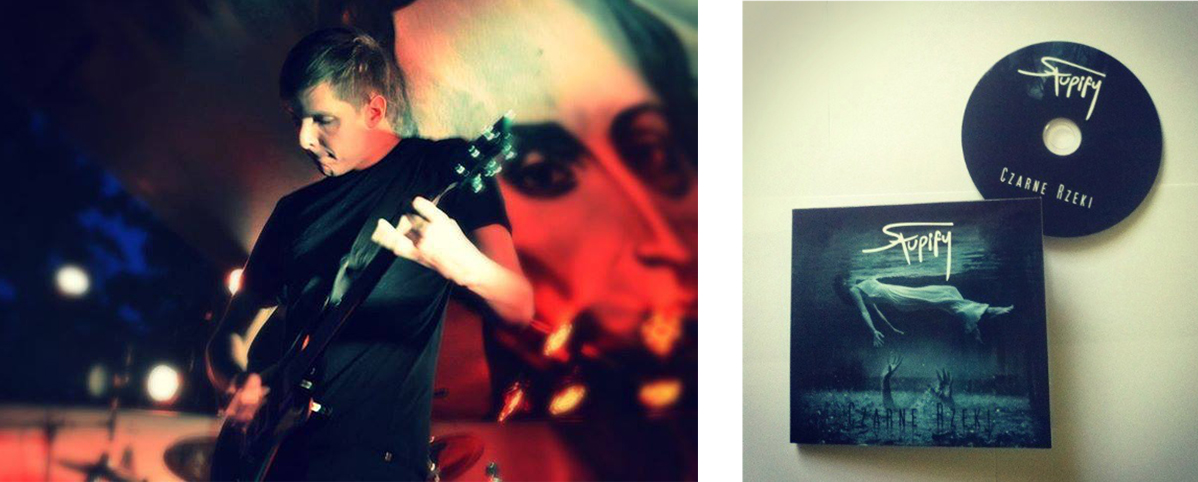 Ready to join our teams? Apply now.
---
WHAT IS IT?

CCNA – (Cisco Certified Network Associate) is an information technology (IT) certificate from Cisco Systems.  CCNA certification is an associate-level Cisco Career certification. The Cisco exams have changed several times in response to the changing IT trends.

Cisco Live – global event for Cisco customers and employees to exhibit innovations in Cisco Products and Solutions.

Cisco Incubator Program – a special educational program designed by Cisco's Customer Experience organization, Cisco Networking Academy Program, and Python Institute to support employability of talented students and graduates interested in networking technologies and starting a career in IT.

DevNet- Cisco DevNet is Cisco's developer program to help developers and IT professionals who want to write applications and develop integrations with Cisco products.

Tags: