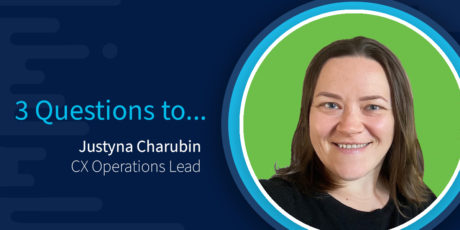 Our People
3 questions to: Justyna Charubin, CX Operations Lead
We continue our series of posts about Cisco Krakow employees so that you can better understand what our people's work looks like and what they like the most about working at Cisco.
This time, we asked three questions to Justyna Charubin, CX Operations Lead and co-lead of Women Of Impact initiative at Cisco Poland. She shared with us how her adventure with Cisco started, why she feels a significant need to support the inclusion and diversity culture in the company, and her passion for volunteering.
Cisco Journey
Justyna, you have been working for Cisco for over 7 years now, can you tell us how this adventure started and what do you do at your current position as CX Operations Lead?
Once upon a time… Ok, it was not so long ago. The story is simple – Cisco was looking for people fluent in Russian and with customer service experience. I started my journey in January 2013 and helped building one of the global services that are currently being delivered from EMEAR region to our premium customers. Lots of people think that Cisco is only hiring engineers, and I was one of these people until I got a proposal to interview for a position of Incident Manager.
Let's highlight one important thing here – I am not technical and, yes, there is a place for me at the table here at Cisco J It is a very flexible environment in terms of where you work from if your position does not require access to equipment in the office, so I was hired in Krakow while living in Warsaw. After a couple of years and changing roles within Incident Management service, I decided it's time to move and Business Operations seemed to be an interesting area – however, it was not love at first sight. I had long conversations with my leader back then and I doubted my own skills and experience. I had this idea in my head that I don't understand business enough to be good at my job there. Anna Barker, Senior Leader in Customer Experience organization, was the one who believed in me even more than I did! And here I am, supporting operations in Customer Experience, working with senior leadership and trying to make a difference every day.
My job description is simple – do whatever is needed for the business to be successful. It may sound overwhelming, and it is very broad – the key to success here is to have great people around you, who have your back and will help you every step of the way – shout out to my CX Operations Team and our leader, Gertrude Wong! On daily basis my team helps running our services business, looks at areas of growth and takes care of clear communication flow in the organization – it's a good mix of business analytics and chief of staff roles!
Women of Cisco
You are also co-leading Women of Cisco initiative in Poland, can you tell us more about this movement and why inclusion and diversity is so important for you and the company?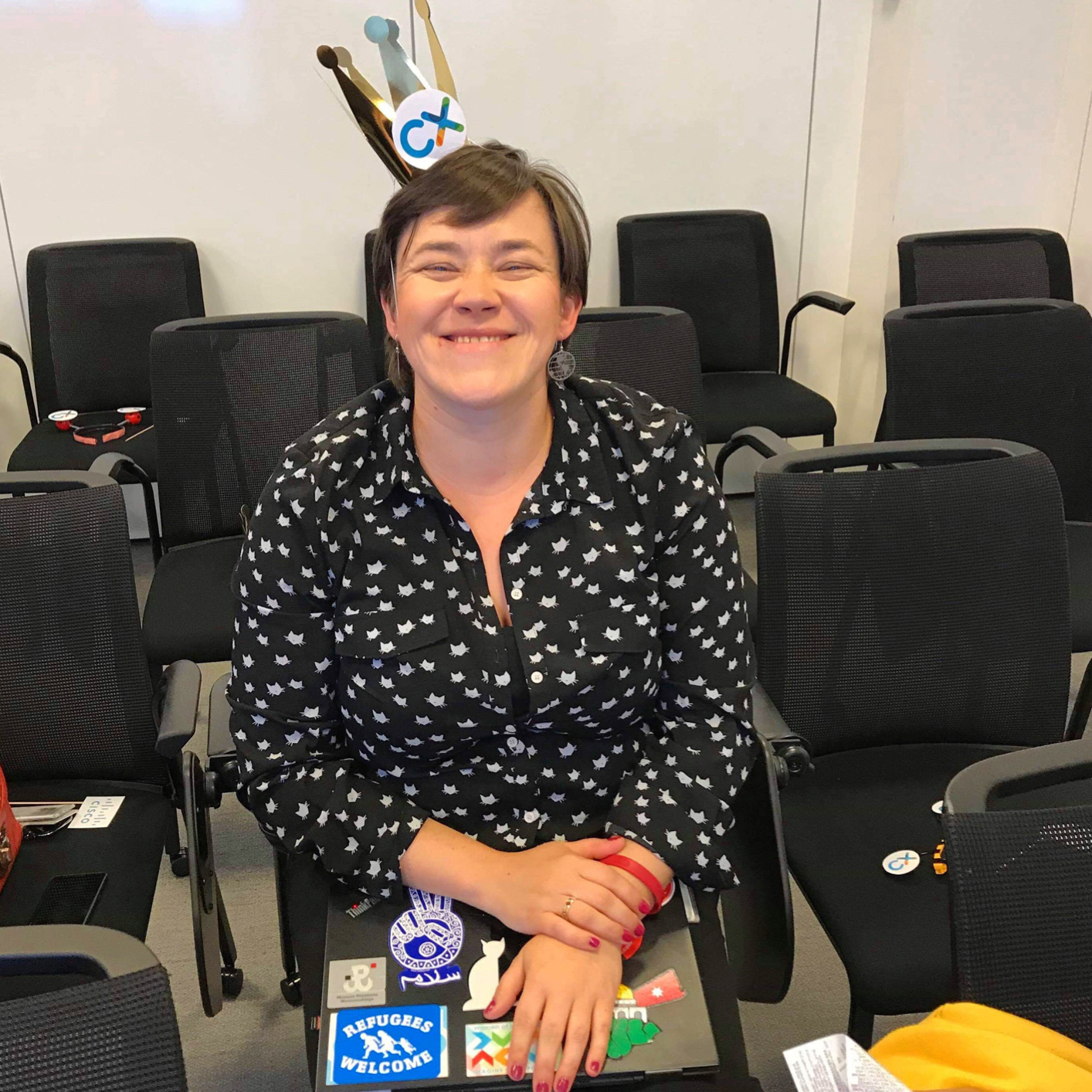 I truly believe inclusion and diversity is key to company's success.  At Cisco, we believe that you should be YOU and bringing your authentic self to work every day is what this company needs. We can't emphasize enough how important it is to remember that we're all vulnerable and we keep doing the best we can. It's also about having the courage to take risks, speak up, ask for help, genuinely connect with others and allow yourselves to be truly seen.  We cultivate an approach where every single employee has influence on the culture and can become a member of one of our Employee Resource Organizations (ERO).
I am excited to lead WoMen of Cisco Poland together with Sara Szeremeta. Our focus is on self-development, collaboration and experience sharing – let's remember we need all genders at the table in order to be successful and see equity in our workplaces! This year, due to the pandemic, we run a series of virtual webinars called Let's talk about… where we invite guest speakers to discuss different topics such us why it is OK to show your emotions at work, what to do to keep a healthy work-life balance and how to be a great leader on a daily basis. Once a year, in March, we organize WoMen of Impact conference and this is a fantastic day dedicated to growth, reflections and building your network – a day full of keynote speeches, panel discussions, workshops and team building activities and on average we have over 15 000 people participating globally!
Time2Give

You have a lot of other passions as well – like traveling & volunteering – just to name a few. We have been all cheering for you during your trip to Masindi, Uganda where you have built the very first playground for the local community. 
How do you cope now during the Covid-19 pandemic and how Cisco supports you in your giving back activities?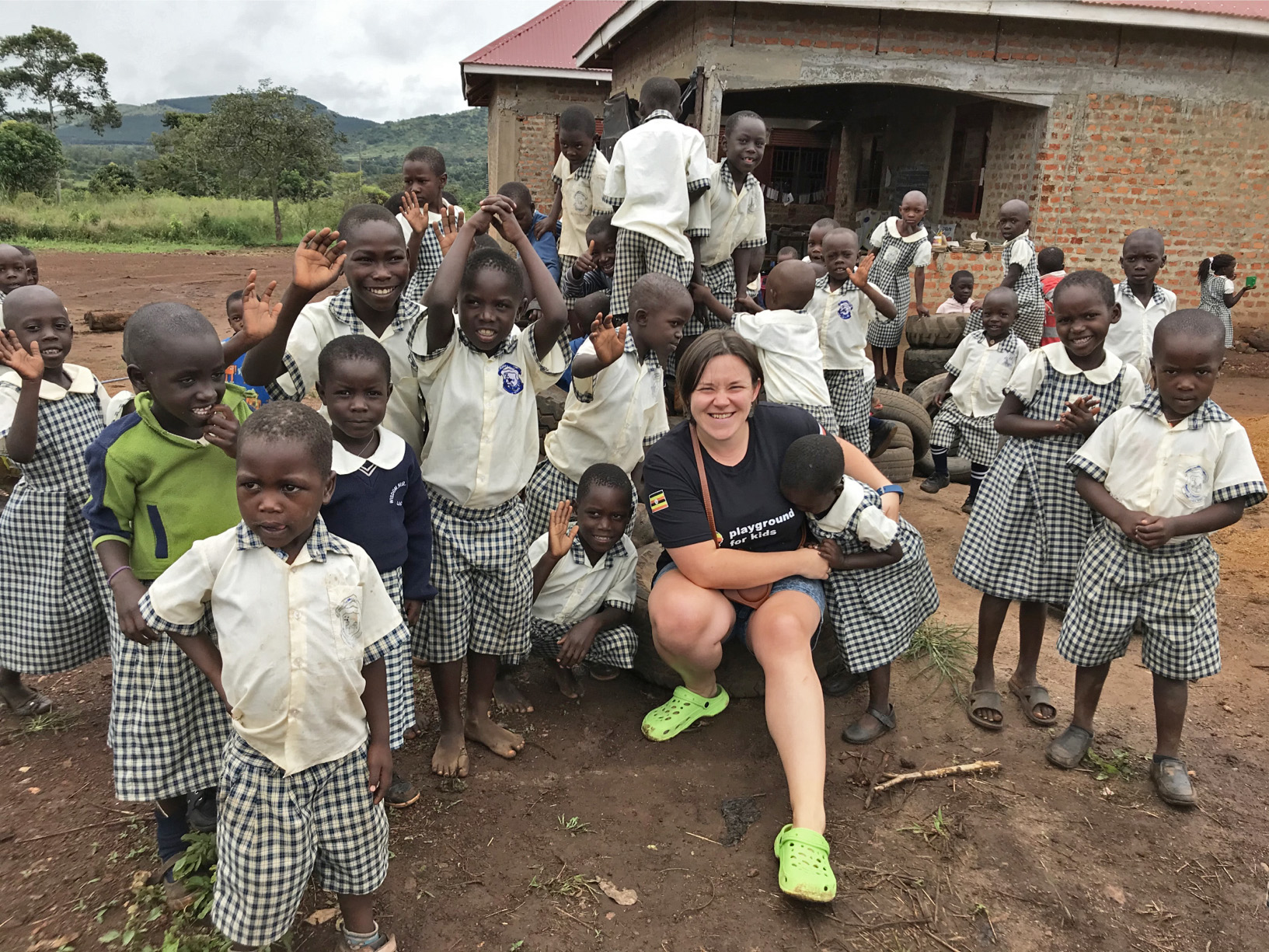 Yes! I believe we should help others as much as we can and feel comfortable with. As an example, in addition to my daily duties, I facilitate trainings for our new joiners, because I truly believe people should feel welcomed from day 1. I try to make the world a better place outside of work as well. For those who are interested, here is a bit more about Uganda project from 2019 – Every Kid Deserves a Playground – Cisco. Pandemic verified my plans for the next playground project in Zambia – I had to postpone it but I am definitely not giving up! During the pandemic I started helping locally and I now focus on elderly people – those that are sitting behind closed doors. A lot of them are too weak to go out and too shy to ask for help so we need to keep our eyes open and see where we can help.

Giving back is in my DNA, and Cisco enables me to help others like no other company did before! One of our benefits is related to charity – Time2Give – where each Cisconian has 5 calendar days per year (with pay) to give back to a cause or organization of their choice. It's part of our conscious culture based on trust and effort to improve the world around us.

Tags: