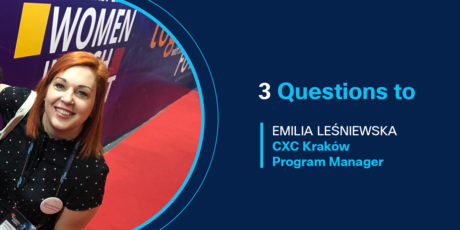 Our People
3 questions to Emilia Leśniewska, Program Lead for Cisco Customer Experience Center in Krakow
We asked Emilia about her career journey from a local events agency to her current role at Cisco; her impressions after completing a women's development program called JUMP; and her perspective on Cisco's programs supporting an inclusive and diverse workforce.
---
You joined Cisco over 4 years ago from a private company, what surprised you the most in the transition to a large, industry leading global company? And what do you do in your current role?
I joined Cisco back in June 2017 with several years of fantastic experience in a local events company and marketing agency behind me.
At the first one, I was responsible for organizing one of the biggest IT conferences in Poland. That was the first time I learned about Cisco and met many wonderful people from the Cisco Sales team in Warsaw who represented a great culture, partnership, and work ethic. I remember telling myself that one day I'd love to work with these people and for this company. But the prospect was very distant at the time because the Cisco Krakow office didn't even exist. Since then, things have changed massively; we now have the largest Cisco office in the EMEAR region with a wide range of functions based in my hometown of Krakow.
The transition to a global company was daunting I must say. In the beginning, I wanted to understand everything and felt totally lost with the amount of information, acronyms, and a specific language I didn't know at the time. But I was lucky to be surrounded by great colleagues and leaders who helped me a lot during this period.
From an employee experience perspective, I was very surprised to see so many different nationalities based in one location [currently 69 nationalities in Cisco Krakow – Ed.] and how people from all around the world are easy to approach. I was also positively surprised to see the employee-driven Connected Poland initiative [read more here – Ed.] and especially our Time2Give culture. Each Cisco employee has 5 days off in addition to annual leave for philanthropy work (10 days during the pandemic) and Cisco has an incredible fund matching program. Isn't that great?
There were many more surprises and learnings which I'm still discovering. One of them is the constant change we observe here. I recently reflected that within 4 years I've already had 3 different roles and have been through 3 org transformations at the side of the same leader. So, at Cisco you must get used to change pretty quickly.
Currently, I'm working as a Customer Experience (CX) Program Lead supporting the CX Krakow Site Leader, orchestrating CX programs, cross-CX initiatives and events, managing relationships with the internal community across EMEAR and Global CX Centres as well as managing the employee experience and communications. Besides that, I'm an active member of Cisco Connected Poland's Giving Back and Newsletter pillars as well as the Krakow Site Operations Team where I have joint responsibility for Site Visits, External Relations and company branding.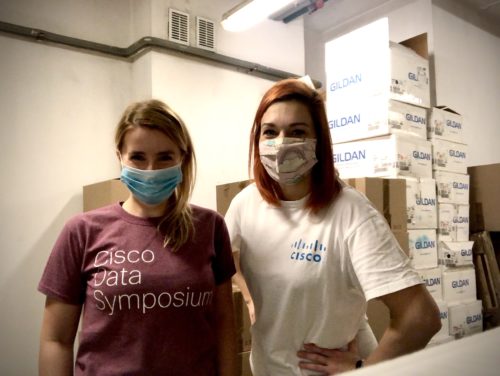 You recently completed a women's development program called JUMP sponsored by Cisco. What is the program about, and what impressions did you have after this 9-months journey?
Cisco believes that only through a diverse workforce that gives us the mix of talents, perspectives, skills, and experiences we can better understand our customers' needs, create more innovative solutions, better customer experience, as well as positively impact our decision-making and our financial performance.
JUMP is one of many examples of programs and initiatives at Cisco that support women in extending their value and realizing their long-term career ambitions. It's a global, multi-phased development program for female talent, designed to support and empower them to become highly skilled next-generation leaders – authentic to themselves and others and who will contribute to the future success of the company. I was thrilled to be nominated to participate in JUMP!
The program is divided into several modules, covering focus topics including personality and behavioral style in various situations, authentic leadership, writing our value proposition and building our vision statement. We also had a chance to hear from our Cisco female leaders sharing their career journey, experience, and pieces of advice. The last module, my favourite, included personal coaching. My choice of a coach was a complete shot in the dark – I followed my intuition, and was not disappointed. We had two individual sessions full of laughs and emotions. I learnt a lot. These sessions helped me to better understand myself and feel stronger.
The program provided a unique networking opportunity. It was very important to me throughout the program that I could meet and interact with other great ladies from the whole EMEAR region representing different technical and non-technical functions, leaders, and aspiring leaders. There were three of us from Krakow and over a dozen colleagues from Portugal, Spain, Germany, France, Norway, Israel, Russia and even South Africa. Unfortunately, due to the Covid-19 pandemic, we couldn't meet in person with other attendees. All sessions were online – it's great to have the collaboration technology that enabled us to continue with the program in these challenging times.
Overall, the program was varied and delivered in different ways so you couldn't get bored! – comprising of workshops, breakout sessions, trainings, interactions, and inspirations. I really enjoyed it.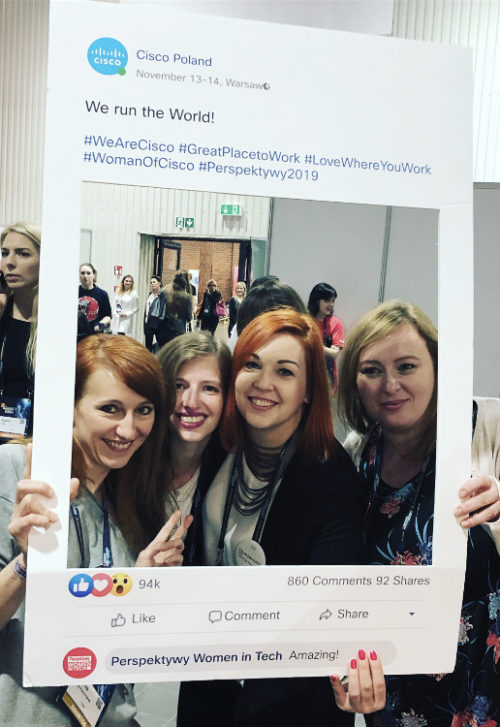 That sounds great! You have mentioned a lot about the importance of diverse workforce that Cisco underlines. Can you share more about other programs that we have at Cisco supporting the goal of having a truly inclusive, fair and equitable workplace for all?
It feels truly amazing to work for a company that is fully committed to an inclusive culture and a full spectrum of diverse workforce.
To quote our CEO Chuck Robbins: "Diversity, inclusion and community engagement are foundational to our culture, our ability to attract, hire and retain the best and brightest people, and what makes Cisco one of the best places to work in the world."
Our leadership often underlines that I&C [Inclusion and Collaboration – Ed.] is a journey, we are already on the right course but there is still a lot to do in this area. It's great when the changes start from the very top. Over 60% of our Executive Leadership Team is diverse in terms of gender or ethnicity, we have almost 50% of the senior executive positions filled by great, powerful, female leaders.
One challenge is that technical positions are still dominated by men, so the question we have is how we can help females to choose STEM studies or support them in a journey of industry change and hire them in the next step. I'd like to shine the spotlight on the great engagement of our Connected Poland's I&C pillar and Women of Cisco driven locally by my colleagues: Justyna, Karolina & Sara. To name just a few initiatives in Poland we have: Cisco hosted days with Green Light for Girls, highlighting all aspects of STEM education for young girls, Women of Impact, annual, internal conference full of empowering keynotes, workshops and mentoring sessions, Women of Cisco meetings with Cisco Executives or Back to Business initiative supporting employees returning to work from extended leave (this one is broad, but also helps women to get back to work after maternity and parental leaves).
Cisco Poland has been partnering with Perspektywy Foundation, previously on IT For SHE Mentoring Programs and for the last few years on Women in Tech Summit, which annually gathers several thousand attendees from around the world. I'm lucky to project manage Cisco's sponsorship in this event in partnership with my colleagues from CX Academy, University Recruitment team and Customer Experience organization. And I must say…being a part of this journey is a truly satisfying experience!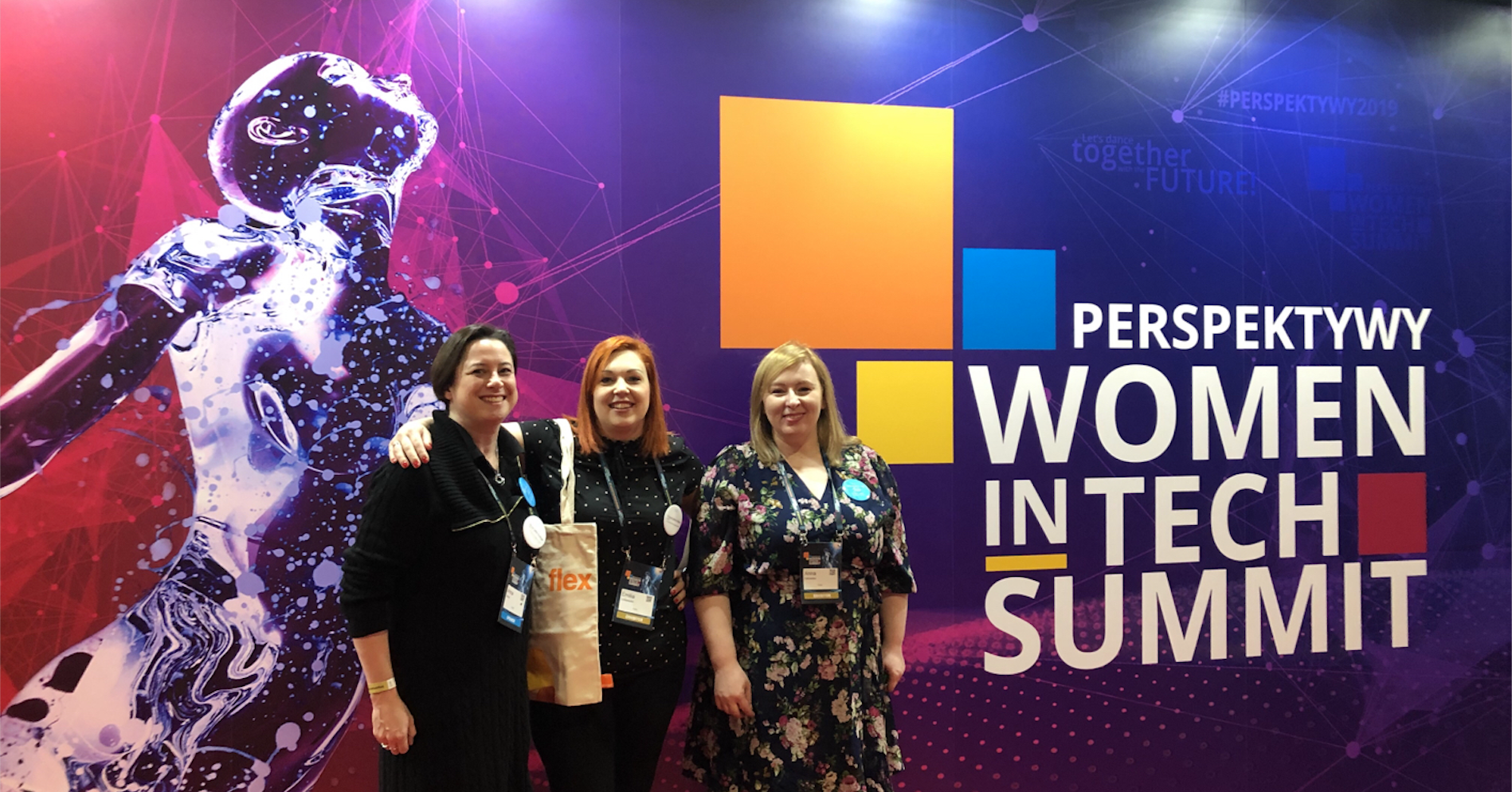 Tags: