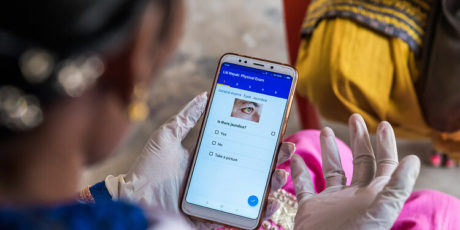 Digital Transformation
Technology as a Cornerstone for Combating Crises
Over the last few weeks, our day-to-day routines have been disrupted, impacting the economic and social well-being of our societies. As we adjust to the new normal, we rely deeply on technology to respond and rehabilitate our communities. During this time, we at Cisco aim to step up our efforts to help communities, employees, customers, and partners with technology solutions.
For over three decades, Cisco has leveraged the power of technology and partnerships to help solve some of the biggest problems of society. Taking on that philosophy, we are supporting communities to recuperate, enabling governments to make effective decisions and empowering businesses to operate in safe environments from their employees' homes.
India is in the middle of one of the longest lockdowns in its history. Seamless collaboration has been the key to effective decision making by the private sector, and central and state governments. One of the success stories during this time has been the seamless transition of work from the office environment to the home for over four million employees of the IT/ BPO industry. Cisco and its technologies are playing a critical role in not only making this transition smooth but, more importantly, secure. Cisco's solutions allow employees to bring their own devices to work. Our multiple layers of security enable robust security practices, reducing risk.
Enabling connected governance
Several government departments have begun to leverage Cisco's solutions like Webex to connect with citizens, healthcare providers, and officials. We have donated equipment from our offices and provided to hospitals and local administrators to ensure better collaboration. The Agriculture Department of an agrarian state like Haryana uses Webex to connect wholesale outlets to monitor and regulate the prices of agricultural produce. Over 80 hospitals in Gujarat are using Webex to stay connected and train 4000 doctors and paramedics. And over 25,000 health workers have been trained in critical pandemic management skills over video in Karnataka.
Enabling continuity in education & skilling
We also need to be aware of the potential, far-reaching impact on the skilling efforts of the country. To avoid any gaps, we have partnered with the government to enable access to our Network Academy programs online through a government-run portal. Over 15,000 classes have been registered on the portal, and over 100 faculty members have been trained in India's first-ever training program over Webex. Currently, over 20,000 students and faculty have benefitted from our key programs like cybersecurity awareness, Python, and IoT. Through our solutions, over 5,000 hours of lectures have been delivered across the top 40+ institutes across India.
Extending a helping hand to communities
Cisco has always collaborated with partners across industries to support those who are most impacted by crises. As one of our first response initiatives, we joined hands with Akshaya Patra, a Bengaluru-based NGO, to help deliver half a million (500,000) cooked meals to stranded migrant workers through their mobile kitchens. Over the last few years, we have helped digitize their kitchens, enabling more efficient operations. We are currently working with the CII Foundation to donate PPEs to three states in India.
In addition to our global commitment of $225 million to the COVID-19 response, Cisco employees have stepped up the game in giving back to our communities. It makes me proud to share that 2000+ employees in India have significantly contributed to Cisco's global "Let's Give Together" donation drive. Many employee teams are volunteering with partner organizations to develop digital solutions for crisis tracking and management, and reaching out to the needy.
Standing together for a new future
Our CEO Chuck Robbins once said that we have to take the lead on solving some of the world's most pressing problems. Today, we all have an opportunity to enable positive disruption through technology, which will help us navigate this current crisis and adapt to the new normal. The world will never be the same again, and our endeavor is to make it a better place than it was before. We at Cisco are committed to helping our communities successfully adapt to this transformation and making a positive impact!