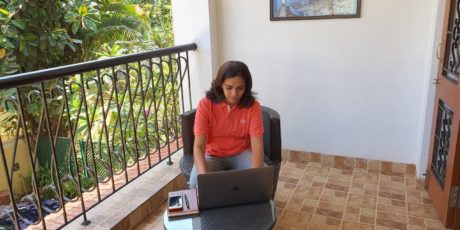 Digital Transformation
Remote Working Quickly Becoming the New Norm
Today, we are in a situation when 'work home home' has become the new norm. During these unfavorable conditions, everyone around the world are looking to stay safe and still be connected.
More companies are becoming open to supporting remote working style. The new practices at the workplace continue to replace old processes, however the acceptance of change is subject to increasing scrutiny. Distributed and remote workforce are among the changes that have the biggest impact on organizations as employees are the most valuable assets.
As per Global Workplace Analytics, in 2020, the number of people who work from home has increased by 140% since 2005.
Even during regular days, Cisco's inherent culture supports work from home. Almost 60% of employees of Cisco, work remotely or are mobile, reporting to the office twice a week.
Why should everyone adopt similar culture?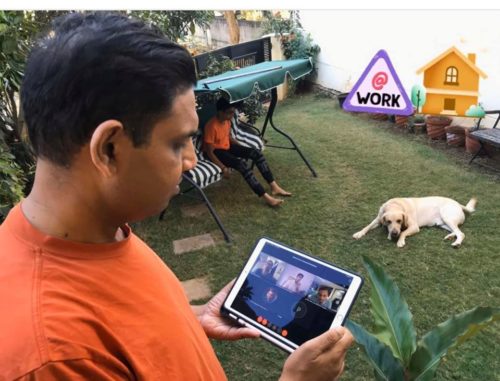 The new age 'Remote Working' Solutions – the video conferencing tools enable employees, customers and teams in multiple ways and have several benefits for organizations:
Brainstorming is Effective
Traditionally, remote working posed limitations in communications, especially those that required interpretations, views, counterpoints, and discussions. The tone and urgency behind discussions is often lost in text messaging tools. Similarly, the inability to share drawings or suggest changes to images was a handicap.  This created perceptions that tools were incapable of replacing 'in-person' meetings. Work space live sharing tools including whiteboarding and video conferences, empower remote participants with powerful capabilities that give the experience of in-person meetings.
Work is still constructive without fully functional home offices 
Prior to the mid-digital era, when desktops were the only options and devices offered connectivity, the experience was poor. This is no longer the case. Technology has made handheld devices as versatile as desktops, and, innovative tools like Webex Meetings App, Webex Teams App, work on handheld devices with full functional use. This combination has turned devices into extensions of offices.
Remote workers value the company culture 
The human centric experience of new age digital tools has built a strong case for remote working.  Companies now possess the ability to organize video conferences specifically for customer meetings, town halls, socializing, product launches and many more. New age digital tools permit organizations to take activities to remote locations.This is primarily because the employees are valuing the flexibity given to them by their managers to work from home and work from anywhere.
Remote workers are as productive if not more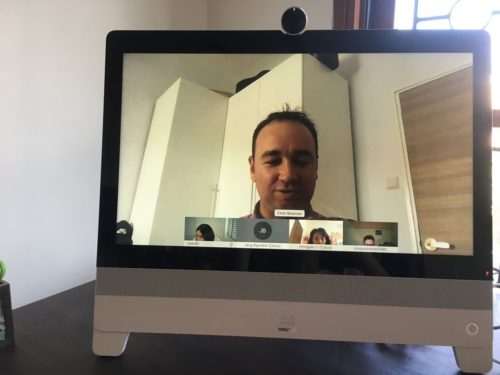 In the knowledge economy, workplace productivity is no more linked to the number of hours put in by employees. Output has become more result oriented. Traffic congestion, distractions at the workplace hamper productivity—employees in Indian metros spend an additional 1.5 hours just getting to offices (likewise in many other countries). The present suite of tools take the workplace to remote locations, achieving productivity aligned with business outcomes. A study by Cisco on benefits of remote working clearly underscored this as it was found that remote working increased workplace productivity by 14%.
Companies are more open to hire remote workers
It makes perfect business sense for organizations to encourage employees to work remotely. Like I mentioned, 60% of employees of Cisco, for instance, work remotely or are mobile, reporting to the office twice a week.  Real estate, office space, commuting time, energy, and overheads are just a few compelling reasons that make remote attractive, slashed budgets by $ 196 million, reducing real estate utilization and another $200 million in travel expenses. Most organizations, including Fortune 500 companies are actively encouraging remote working.
How can you adopt the Remote Working culture?
Find out from our customers how they have implemented remote working solutions with Cisco Collaboration. You can sign-up for free Webex Meetings trial account and enable your staff.

Stay safe, Stay connected!

Tags: