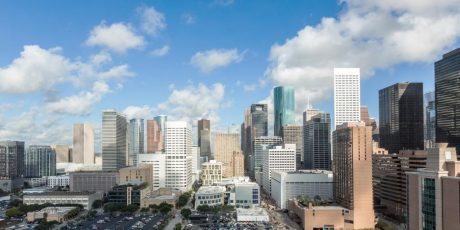 Uncategorized
Reimagining the Digital Economy
In the wake of Digital era, every possible industries are getting disrupted with disintermediation of physical processes through technology. While innovation has accelerated our growth process, it is the rate at which we are consuming technology that has brought us closer to the dawn of a new era. Its truth that while selling anything we are using more and more technology and while a consumer is consuming products/ services, she is sending more and more data about her.
Data, what was once considered a byproduct is now churning out invaluable patterns and possibilities. In traditional business model, values were created by the producers & delivered for their customers at two extremes of the pipe. What we now see instead is a common platform in which producers and customers are coming together to create a sustainable ecosystem & creating value for each other.
In peak hours while booking a taxi ride through UBER, this platform economy is in classic display. While the customer gets a surcharge pricing, suggesting more users for less number of cars, taxis in the nearby locality gets a text that the 'heat-map' suggests better business in few kilometers away due to 'surcharge demand'. By joining hands on a common platform, consumers and producers have now agreed to enter into a mutually beneficial relationship.
India is uniquely positioned to take advantage of this digital revolution due to a few factors coming together There are three building blocks of this innovation.  First is the UID project by Gov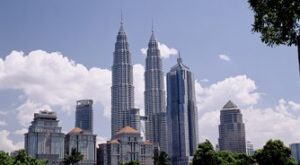 't of India with Aadhaar becoming the base to uniquely identify an individual. The smartphone penetration alongwith EKYC is another big step to authenticate anyone on the base of Aadhar in a secured way.   The third factor is the push towards cashless economy by Govt and NPCI with UPI making one common platform for any to any transfer of small micro payments.

Riding on this wave of Digital Disruption, Banks and Financial Institutions are looking at new ways like Augmented Reality Solutions and "conversational User Interface (UI)" to improve the banking experience and inter-formal services for a customer. The key to all these innovations lay with rapid scale Data analytics which is becoming possible because of availability of multiple sources of data and now regulator RBI's decision to come out with guidelines for publishing data in a standard way. I feel that, due to the combined efforts of government, regulatory bodies and massive scale innovation from wallet providers, every strata of the society to be digitally included in this wave of change that has been brought about by digitization and demonetization.

While we are gushing about the benefits of this revolution, we must also keep in mind the threats that it poses. The JP Morgan ransomware case in 2014 is one such where 76 million unique cards data were stolen by the fraudsters. With identity theft becoming a big issue, we must take steps to make our business ecosystem as foolproof as possible. Cloud economy rounds up the factors on which the infrastructure of a digital economy should depend. Today's infrastructure must allow you to query clouds, come out of clouds in a flicker and federate between different clouds.

Cisco is working with regulators in suggesting what it takes to create a flexible and agile infrastructure that helps enterprise roll our rapid scale application in a secured way, self-provisions itself and brings amazing user interface on consumption model to end users. I firmly believe in our capability to fully harness the potential of this Digital Transformation and I am sure that we will soon see India lead from the front amidst this era of digital innovation and change.

Tags: