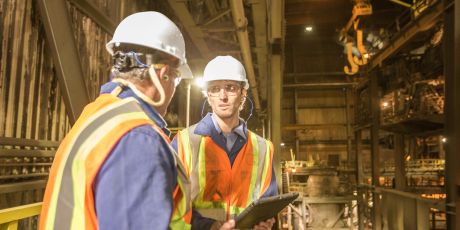 Digital Transformation
Enabling transformation on the shop floor
Digital transformation is having huge effects in every industry. As per Gartner survey of 396 leaders across 30 companies – half of all CEOs surveyed expect their industries to be substantially or unrecognizably transformed by digital. Boards of every company are concerned about the impact of digitization on their ability to ensure the company's business relevance and continuity.  Forward-looking leaders understand the seismic shift that's happening as their industries and competitors embrace digital transformation.
Along with companies in other industries, manufacturing organizations have begun to acknowledge, and even experience, the advantages of digital transformation. These organizations understand the fact that there is a huge amount of change that's happening in the world and that digital is going to be very pervasive.  The journey to transform into a digital enterprise could take a considerable amount of time, perhaps a couple of years. While it would be unwise to say that most manufacturing companies know where to go, it is fair to say that they understand the direction to drive towards.
To best address the opportunity that digital transformation presents, the executive leadership must take a top-down approach to strategize, plan and implement a comprehensive, organization-wide change. The CDO must act as a catalyst and evangelize 'Digital' in every function be it traditional Line of Business (LoB) or  New Age Agents. It is important to inculcate a culture of innovation which encourages failure not only top down but bottoms up as well. Involving each of the employees in conversation to undertsand what 'Digital' means to them will help assess the readiness to transition.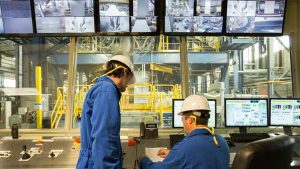 Given that their customers can vary in size and reside across geographies, manufacturing organizations need to clearly understand their customers' needs, what the customer is buying and from whom before they embark on the transformation journey.  Key is to focus on changing business models and re-look at business processes and how they impact the customer experience.  This is because what we see today are going to be very different next 12, 24, 18 months and to be successful it is important to go to the market place equipped with the right set of solutions and partners.

Clearly a digital enterprise must ensure that work force experience and customer experience transformation go hand-in-hand and create lean models that focus on ecosystem wide collaboration and partnerships. Organizations like Cisco can become the right partners for a successful digital transformation.

Customers in India like Tech Mahindra, L&T Infotech among others have been some of the early beneficiaries of digital transformation using Cisco solutions. The Cisco portfolio brings together a host of collaboration and networking solutions to increase workplace productivity in these organizations. Partners like Cisco have helped to create digital experiences because they understand customers' needs, pain points and bring together an integrated stack of solutions and services for a seamless transition.

Watch the Tech Mahindra Customer videos-

Tags: