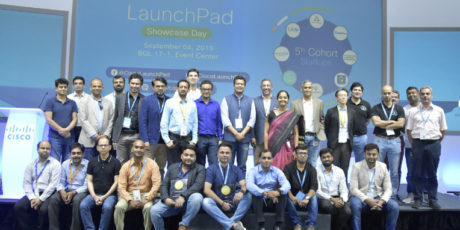 Uncategorized
Cisco LaunchPad – Let's Make it Big Together
Cisco LaunchPad: Your Vision, Our Commitment – Let's Make it Big Together
Ever since its inception in 2016, Cisco LaunchPad B2B corporate accelerator program has garnered huge success in terms of growth, engagement, tech integration and investor connects. We, at Cisco LaunchPad believe that technological innovation is the key to addressing myriad challenges and bottlenecks that the modern day world brings in. This is what motivates us to get engaged and collaborate with deep tech startups who have the potential and hunger in them to create solutions for next generation of internet users.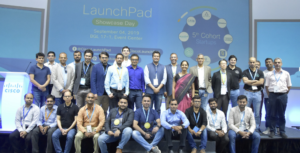 The 5th Cohort of Launchpad which graduated successfully on September 4th, 2019 is a heady mix of startups all working on disruptive technologies. The eight startups, viz. Cloudphysician, CRON Systems, Deepfence, Enmovil, Orbo, Tagvance, UTORA and Yellow Messenger, who made it to the program went through an intense selection process from over 450 applicants. All these startups continuously working on some exciting and innovative technologies, will have huge impact in the way how technology changes lives in the days to come.
Helping Startups Scale Exponentially
Every startup's success heavily relies on how quickly and efficiently it can scale. Cisco LaunchPad understands this well and is always committed to help each of our cohort member scale greater heights. Our mentoring sessions, specially curated by Cisco experts with rich industry expertise ensure that startups get the right learning and insights that can really fuel their growth by instilling confidence. Echoing our voice, Amey Mashelkar, Head, JioGenNext who was present at 5th Cohort Showcase Day said "Our main focus is on scale. Any startup we look at has to show the promise of scale. My advice to early-stage startups is to not focus on the product alone but also on the customer, interact with them and gauge what they want." Puneet Pushkarna, General Partner, Solmark, Chairman, TiE Singapore, one of the key invitees said that the way to scale up a business is to 'get consumed by it. It's an absolute necessity to keep listening to your customer and at the same time evolve and evaluate your product at every stage.
Meet Our 5th Cohort Startups
Cloudphysician:
Cloudphysician Healthcare delivers critical care expertise remotely using technology. It provides 24/7 real-time support to small and medium size hospitals that face a shortage of ICU expertise.
Founders: Dr. Dhruv Joshi, Dr. Dileep Raman, and Dhruv Sud
CRON Systems:
CRON Systems is a Techstars backed defense tech startup developing next generation IoT based Intrusion Detection Systems for large scale borders and perimeters.
Founders: Tushar Chhabra, Saurav Agarwala, and Tomer Katzenellenbogen
Deepfence:
Deepfence is a distributed intrusion prevention and active response system that runs along side your workloads and protects them from complex multi-vector, multi-stage attacks in real time.
Founders: Sandeep Lahane, Swarup Sahoo, and Shyam Krishnaswamy
Enmovil:
Enmovil is a logistics technology focused on enhancing the operational efficiency and bottomline of a supplier that relies on field logistics for day-to-day operations.
Founders: Ravi Bulusu, Nanda Kishore, and Venkat Moganty
ORBO:
ORBO is a deep learning and computer vision based platform that is enhancing low-resolution videos to 1080p or 4K video formats in real-time.
Founders: Manoj Shinde and Danish Jamil
Tagvance:
Tagvance, an IoT innovation start-up based in Singapore, helps mining industry to track the location of their assets & manpower to improve operational efficiency, capacity utilization and work safety, while reducing costs.Founders: Can Kiral and Sam Herzallah
UTORA:
UTORA simplifies work for your enterprise network team. It tracks your network fitness and takes actions to match industry best practices.
Founders: Anmol Nautiyal, Anindya Neogi, and Anupam Nauityal
Yellow Messenger:
Yellow Messenger is the world's largest conversational AI platform which enables enterprises to automate and orchestrate intelligent conversations with their users on the channels where the consumer already is.
Founders: Raghu Ravinutala and Jaya Kishore
Collaboration for Innovation
In collaboration with Zinnov, our program partner, we have seen tremendous growth how the Cisco LaunchPad program has taken a positive shape over the last few years. Startups are now capable enough to make informed decisions while entering territories which they have never entered before. With involvement of Cisco Leadership and exposure and integration of cutting-edge Cisco technologies, we are sanguine to make that bold move which will redefine the industry that lives and swings by innovation.
I personally believe, Cisco LaunchPad is a game-changer in the thriving Indian startup ecosystem. We have successfully helped many a startups realize their dream of making it big by transforming their strength into something concrete, scalable and influential. To highlight, Tagvance is connected with Cisco teams on mining and port management opportunities in Singapore and Australia while CRON is making huge strides securing the boundaries powered by IoT and Cisco's networking technologies. Yellow Messenger is working on joint GTM solutions along with the Cisco Collaboration portfolio, while Utora is engaged on the Cisco DNA Centre.
The Cohort 5 startups will have the opportunity to showcase their solutions at the upcoming editions of the premier 'Cisco Live' event. Watch how five startups from previous cohorts participated in a global event and showcased their innovations in the 'world of solutions' section.
Global Platform for Cisco LaunchPad Startups at CLUS19
At Cisco LaunchPad, it's not just about sharing the same workplace and attitude, it's more about fostering an environment that's fertile for seamless collaboration. I would like to thank each one of you for your support, strength and encouragement that has made LaunchPad a grand success over these years. I am sure the program will see more avenues of growth and traction in the coming days! Wishing you all a great year end and a fabulous 2020.
To keep yourself updated with all the actions and engagements, keep an eye on Cs.co/CiscoLaunchPad