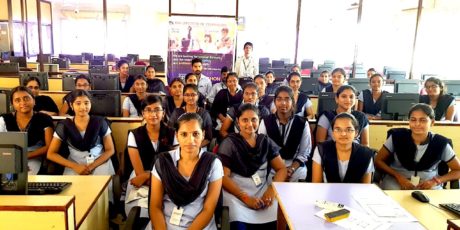 Uncategorized
Cisco Ideathon India: Breaking down barriers to employment for all students
As we reflect on the past decade and the changes driven by the pandemic, it could be easily argued that one of the greatest breakthroughs has been the increased democratization of education. Driven by technology, the education space has been permanently disrupted with top universities around the world embracing Massive Open Online Courses (known as MOOCs) and dozens of online education companies providing services to anyone with an internet connection.
Our very own Cisco Networking Academy offers its best-in-class technology curriculum to colleges, universities, nonprofits, and governments for free. The program also provides free online courses in Cybersecurity, Networking, IoT, Programming and more through www.netacad.com. Since its inception in 1997, Networking Academy has served 15 million students in 180 countries, making it the leading skills-to-jobs program in the world.
Democratizing hiring
But despite greater equality in access to education, the democratization of hiring and professional advancement still remains an elusive goal for even the most progressive of corporations. On one hand, organizations strive to find channels of hiring diverse talent at scale. On the other hand, talented students face multiple barriers in accessing job opportunities, including discrimination based on gender, ethnicity, college ranking, and rural versus urban background. Adding to the complexity, industry certifications and skills are now arguably becoming more important than degrees.
Networking Academy in India
In India, Networking Academy is the largest blended learning program providing industry sought-after tech skills. In the last 12 months, over 300,000 students in India learned valuable IT skills with Networking Academy, growing in the triple digits year-over-year even through a global pandemic. The program's extraordinarily talented students are spread across the diverse states and colleges around the country, but job opportunities in tech are still clustered in a handful of metropolitan cities, making closing the gap between skills and jobs challenging.

Cisco Ideathon India: Providing opportunities for all
Being the #1 ranked workplace in the world, Cisco is an aspirational company to work for as a fresh graduate. Cisco's recruitment process is rigorous and demanding – both from a technical and soft-skills point of view. This leads to a common conclusion that only students from top-ranked urban institutions or colleges from the traditional talent-rich states like Karnataka, Andhra Pradesh, or Tamil Nadu have a shot at cracking Cisco's requirements.
To help bridge the hiring divide, the Cisco Ideathon India was created in 2019. Ideathon is a transformational hiring program that has fundamentally changed how Cisco India hires college graduates. In just two years, the program has offered internships and jobs to more than 230 students with Cisco Customer Experience (CX), IT and Engineering business units – equally distributing between male and female candidates. The students came from Cisco Networking Academy partner colleges and universities in rural and peri-urban areas, not known to be part of the traditional talent supply chain. In the second year of the program, over 20,000 registrations were received from 188 Networking Academy partner colleges in 24 out of 29 states in India, growing by 300% amidst all the challenges of a pandemic year.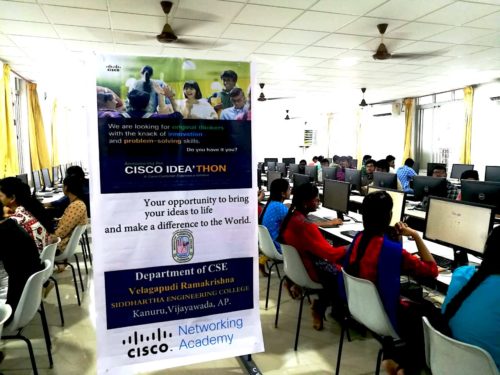 The overwhelming response of Networking Academy students from even the remotest towns of India demonstrated again that there is no lack of aspiration and talent when access to opportunities is made available – as well as the positive impact Networking Academy has on learning outcomes. So, it should come as no surprise that a significant number of students were hired from states such as Odisha, Uttar Pradesh, Madhya Pradesh and Rajasthan, where practically no top-tier company goes looking for top talent.
Impact
With Ideathon, Cisco has set the finest example of 'powering an inclusive future for all' by transforming the traditional campus-oriented hiring. This has not only positioned Cisco as an innovative hiring brand but has also garnered a lot of appreciation from several state governments in India.
What did it take?
"It was Mahatma Gandhi who said, 'the soul of India lives in its villages.' We believe that not only does the soul of India live in its small towns but some of the best and brightest talent does too. Waiting for an opportunity, waiting for that bridge. The genesis of the Ideathon was from this thought, and our commitment is to be that bridge and provide that opportunity." – Shajith Moosa, director of customer delivery, Cisco
Cisco Ideathon was born with the belief and conviction of business leaders who wanted to bring equity into professional opportunities. It took months of planning, execution, and a cross-functional team effort from Cisco India's Customer Experience (CX) Centers, Emerging Talent Recruiting, Networking Academy, CX Academy, and Marketing department to reach the desired goals. Additionally, it took a great deal of effort from our six Networking Academy partners in India to reach hundreds of colleges in 24 states to capture the interest of 20,000 students.
Scalable, Sustainable, Replicable
Programs like Cisco Ideathon are scalable, sustainable, and replicable. Given that Cisco and Networking Academy have a presence in most countries around the world, it's reasonable to hope that an Ideathon program can be adopted in other countries as well. As we continue to grow faster in India and hire more new grads, Ideathon will play a pivotal role in Cisco leading the way to truly democratizing access to gainful job opportunities for underserved students.

Cisco Ideathon is an excellent example of Corporate Social Responsibility programs being fueled by the business functions to create the deepest impact. We are humbled by the success of two editions of Cisco Ideathon as we have been able to reach the remotest towns of India to get the best talent. As we gear up for Cisco Ideathon 2021 in India hoping to generate larger shared value with more opportunities for a wider talent pool; we hope that this unique model would be incorporated not just by other Cisco regions, but also across the broader tech ecosystem in the years to come.

By Kumkum

On behalf of Cisco Networking Academy

Tags: