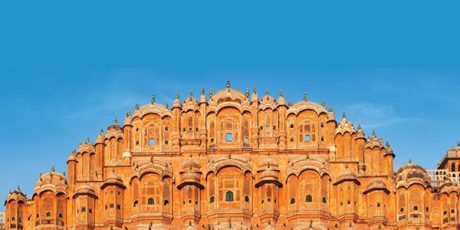 Digital Transformation
Cisco helps Vijayawada create India's Longest Smart Street
India will urbanize so rapidly that by 2030, over half of the population will dwell in its cities. By 2025, India will have 30 cities with 10 million or more residents. The creation of smart cities that provide next-generation services to residents will help drive urban transformation. The Indian government's audacious plan to build a 100 smart cities, an integral part of the Digital India vision and will enable better living for citizens besides  driving economic growth.
Cisco's  technology and solutions for smart cities have been implemented in India like elsewhere in the world and are helping offer better citizen services, foster innovation and generate more jobs. Cisco's Bengaluru campus is designed as a campus-as-a-city for thousands of Cisco employees to work and is spectacular showcase of what the digitization of a country means for the future of work, education, healthcare and the digital delivery of citizen services.
The Govt. of Andhra Pradesh, working alongside Cisco, has created India's longest Smart Street… "The Golden Mile" In Vijayawada.  The 3kms stretch has several smart services integrated to make the citizen's life easier. With 35 Wi-Fi access points, providing speeds of upto 2 Mbps, close to1500 people can access Internet along the Golden Mile Stretch. 240 smart lights ensure an energy efficient lighting experience.
Advanced motion sensors and software application controlled by The Cisco City Digital Platform help adjust luminosity and ensure efficiency.10 parking sensors deployed to ease traffic congestion help manage parking by providing visibility into real-time availability of parking spots.The stretch is equipped with 4 motion sensors to help detect traffic violations, traffic movement and number plate recognition.
The Golden Mile is also equipped with an environmental sensor to monitor the air quality in the area andCisco has deployed a total of 98 cameras with IP camera application management features that ensure safety and security across the stretch.
With the Golden Mile Project setting the tone for similar projects in Andhra Pradesh and the country, Vijayawada is fast-being recognized as the Global city of the future.