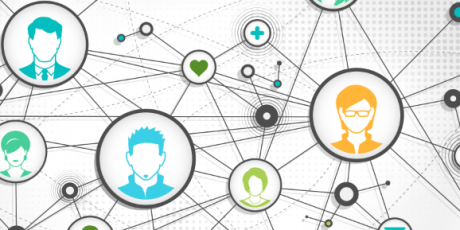 Digital Transformation
The Four Quintessential Advantages of Collaboration
"Since times immemorial, effective communication has been the foundation for thriving in the world we inhabit. It is the lack of the same which results in misunderstanding and that inevitably snowballs into not only less than optimum circumstances but undesirable outcomes in a myriad range of occasions.
Business are no different. For organizations to thrive, an effective and rich platform for communication facilitates the path and is the catalyst for growth, profitability and unified experiences.
Revolutionary innovations in technology over the past few decades have resulted in the transformation of businesses communicating via dumb terminals and archaic dial based telephone sets from bygone eras with spiral wires dangling across desks to real-time,larger than life, engaging and immersive experiences in the form of video thereby creating a world without any barriers or boundaries.
As the nucleus is to an atom, voice and video are to collaborative work and are the new fundamental units of the same. The goal is to create the effect of presence within the reality of absence and this is exactly what Collaboration has done for enterprises today.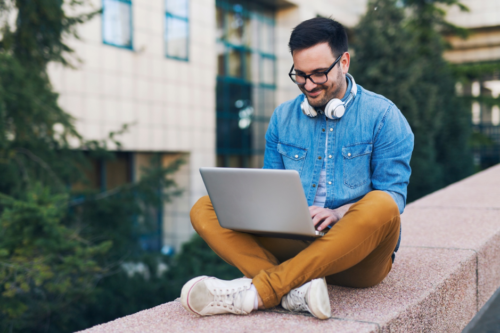 The four quintessential advantages of collaboration for businesses today are productivity, flexibility, cost savings, and business agility and they act as drivers for the transformation towards activity-based working. Organizations today are looking for ways to move away from a traditional cube-centric environment to more open-based environments. Activity-based working allows workers to choose the type of environment they need on a specific day, whether at home, a customer site, an open space for whiteboard sessions with teams or a more quiet location for meetings.
Productivity improvement is one result of this video-driven collaborative work environment. Enabling more agile decision-making, improving customer intimacy and being able to see and talk to the customer creates a more authentic and trusted experience.
Flexibility is about the work organizations do, not where they do it from. Imagine joining a meeting at one push of a button – whether with someone around the world or across the street – and feel like you are right there, catching every nuance, every gesture, every moment of body language from anywhere on any device be it mobile, a tablet, a laptop or an immersive Telepresence room.
Drastic Cost Savings can be achieved using Collaboration tools which allows employees to connect from any location, by reducing travel cost and infrastructure set-up cost.
Lastly, the results of Business Agility can be seen in the reduction of sales cycles and product development cycles. We've had an approximate improvement in product development cycles by around 10 %. With innovation being a top priority for many organizations, the potential to improve the product development cycle is transformational.
Collaboration is a top priority in maximizing business outcomes. A seamless collaboration experience that goes beyond corporate boundaries to connect with customers, partners, and consultants is where the integrated experience is most important.

Cisco continues to maintain a leadership position with the collaboration market forecast to reach over US$45 billion in 2019 and is the undisputed champion for integrated experiences with voice, video, content, messaging and conferencing solutions with it's towering position as leaders in Gartner's Magic Quadrant for Meeting Solutions, Contact Center infrastructure  worldwide and Unified Communications."

Tags: