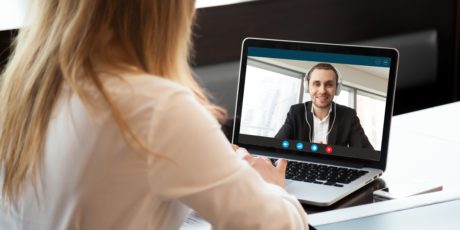 Digital Transformation
A New Way of Working for the Collaborative Generation
How Cisco's Webex helped Cognizant extend its hyper-connected, collaborative culture
Christened as the "Me, Me, Me Generation" by Time magazine and often referred to as digital natives comfortable with all things digital, millennials have many tags. However, as the largest generation in today's global workforce—millennial will comprise three-quarters of workers worldwide by 2025—their reputation as a "collaboration generation" stands out as perhaps its most important attributes.  While prior generations communicated, mostly face-to-face, they worked overtime to obtain many viewpoints.
Using ubiquitous social and other digital platforms, millennial have expanded the construct of teamwork to make it instantaneous and all-encompassing.
How do organizations engage with this millennial-majority employee base while increasing productivity, accelerating decision making and improving customer service at the same time?
Cognizant created more collaborative culture by unleashing Webex, Cisco's Unified Collaboration Solution, across its far-flung global enterprise.
Instantaneous and Seamless Collaboration
As one of the world's leading professional services companies, with global customers from every industry, Cognizant knew that making its culture more collaborative would depend primarily on choosing the right platform. A recent McKinsey Global Survey reported that 93% of respondents believe their companies use at least one social technology for teamwork. However, the survey pointed to an interesting observation that not all tools deliver equal benefits. Survey respondents cited real-time interactions, the ability to connect with specific groups, and cross-platform availability as the most important benefits they looked for in a collaboration platform.
Cognizant specifically sought a platform that would serve the intuitive needs of its millennial employees—providing seamless connectivity anytime, anywhere and from any device.
"We wanted the solution to be simple, rich, scalable and mobile friendly, while at the same time being predictable, and unlimited," explained Manohar Vellaiyan, AVP, IT Infra, Cognizant.
A majority of Cognizant's employees work within the company's engineering teams. A typical day starts with a task assignment followed by development work that involves planning, designing, architecting and coding. Integral to individual and team performance is instantaneous, seamless and secure collaboration across geographies and time-zones.
Cisco's Webex ticked all the boxes. Webex enables Cognizant's nearly 280,000 employees to work more closely. More than 70,000 individuals host Webex Meetings, whose participants clock a total time of 106+ million minutes monthly. This translates to a high usage of more than 1,500 minutes per host per month, resulting in increased employee productivity, reduced travel cost, and more efficient client and internal communications. The Webex platform at Cognizant, optimized with Cisco's Video Mesh technology ensures all internal calls stay within Cognizant but yet ensures high-quality audio and video.  Rich features such as file sharing, automatic pairing and one-tap start to launch a meeting have made it easier for employees from across geographies to stay connected.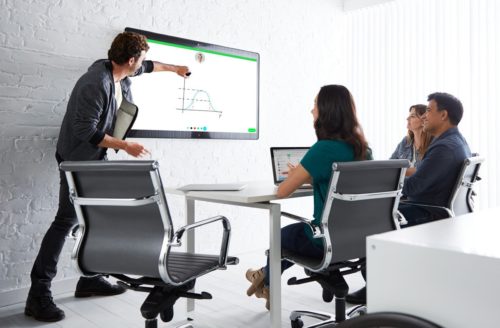 "Take the smart shareable whiteboards, for example," said Manohar Our employees can draw out their message with their co-team members contributing and editing simultaneously. Webex also provides integration with our existing technologies and app ecosystem, which is a bonus for our development teams. And with no host required, our customers are able to join in from any location."

Building a Collaboration Culture with New-age Tools

While teamwork in the workplace is nothing new, the workplace is ever-changing. From the use of open floor plans and relaxed working spaces in offices to new expectations of employees—43% of U.S. employees spend a part of their time working remotely—organizations are required to meet these changes.

Cisco's Webex helps organizations stay ahead of changes with new innovations. Take the latest Proactive Join feature of Webex Assistant. Using Cisco's proximity technology, a user is proactively asked if they'd like to join their meeting as soon as they walk into a meeting room. Webex will soon have facial recognition capabilities as well—enabling a user to identify all of the individuals in the room with a Webex device.

"At Cisco, we put technology at the core of every solution to create a dynamic and secure workplace, which will break down the barriers to productivity and innovation. Webex features aim to automate routine rote tasks empowering employees with more time for creative and productive pursuits," explained Sri Srinivasan, SVP/GM, Team Collaboration Group (Webex Meetings, Teams & Devices), Cisco Systems.

At Cognizant, Webex has helped support a culture that effectively serves all associates' workplace collaboration needs – from the Millennial employee and the Generation Z cohort just entering the workforce, through the more established Gen X and Baby Boomer generation.

"A solution such as Cisco's Webex has transformed how we work internally and interact with customers. We are glad to deliver simple, secure and more collaborative experience for our employees," declared Manohar.

Tags: