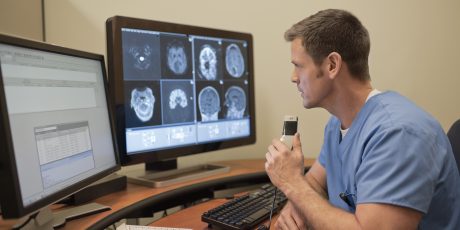 Enterprise Networks
How Cisco SD-Access helps to solve challenges in Healthcare #1
Cost pressure in the healthcare results in better utilizing of costly medical devices. On the other side this devices are connected to the network to share important telemetry data in realtime. Unfortunately, the IP stack implementation of this devices is limited and often the IP configuration needs a static IP assignment. Which limiteds the mobility of the medical device because of different IP subnets between floors and/or buildings.
Cisco Software-Defined Access solves this problem with Any VLAN – everywhere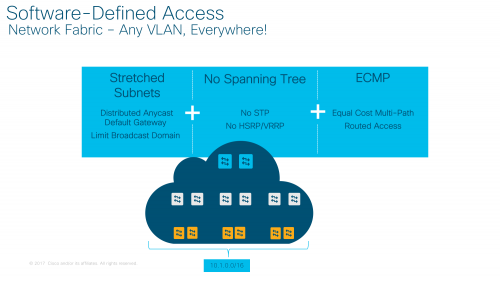 With Software Defined Access, also referred to as Cisco's SD-Access solution, we're making a major industry shift in traditional operational models by shifting to policy-based automation from the edge to the cloud. This automation includes integrated Secure Segmentation for users and things through the use of a campus fabric, drastically simplifying and scaling operations while providing complete visibility and delivering new services quickly.
Although the campus fabric brings the ability to have any VLAN everywhere because each access switch has any VLAN available and the VLAN can be mapped dynamically or statically on a port. On every access switch (Edge Node) is the same default gateway (Anycast Gateway) configured to limit the broadcast domain and the control-plane takes care of the host location. This brings real mobility for medical devices even if they need a static configured IP address.
The next parts of this blog will cover additional challenges in healthcare.
Tags: