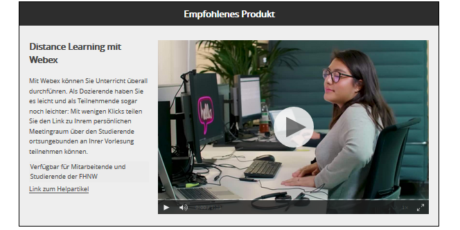 Collaboration
Distance learning – FHNW manages to maintain teaching
Teaching does not stop due to the nationwide situation. A rethink is needed to continue teaching and to live life as normal as possible both inside and outside the school. The FHNW has found a way to continue teaching by "distance learning".
Daily, 15,000 students access the courses on offer at the University of Applied Sciences Northwestern Switzerland – FHNW. The suspension of teaching by the Federal Council at all schools, colleges and universities means a massive change for all students and teachers.
The switch to virtual teaching
"Cisco Webex allowed us to provide "Distance Learning" for more than 15,000 students and lecturers incredibly swiftly and with little or no training at all", explains Franziskus Schmid, Head of Collaboration at FHNW. The FHNW saw the closure of the teaching facilities coming and responded early. A week in advance it had already installed the Cisco Webex Application via IT update for approximately 4500 users of the FHNW. Over the weekend, the collaboration team worked on an in-house help center which explains how to set up Webex through video tutorials.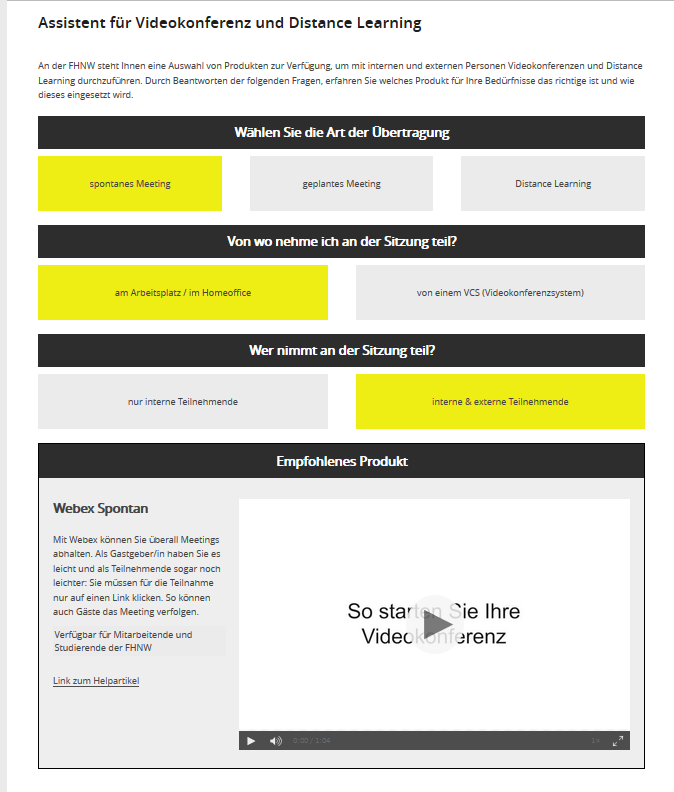 There is an appropriate tutorial for each scenario:
planned meeting with several participants for courses, lectures, etc.
spontaneous meeting for consultations with students or colleagues
Distance Learning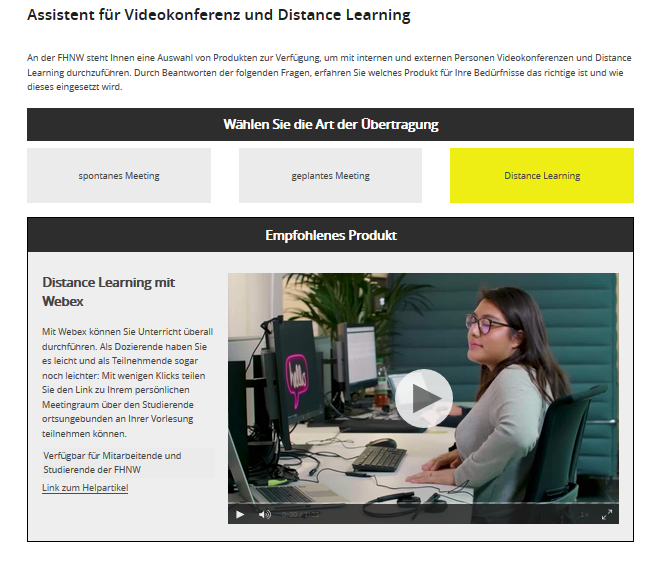 To this end, the FHNW offers a daily consultation hour for beginners and advanced students, in which lecturers as well as students can ask their questions.
How can you find your lecture or course in distance learning?
At first glance, a switch to virtual teaching involves incredible chaos. How do you communicate when and where the lessons take place?
Schmid also provides a very simple solution here: "Each lecturer is able to work with his personal Webex room. Students know their timetable and simply need to log into their lecturer's personal Webex room at the appropriate time". Teachers who want to get even more out of Webex are already using Webex training to use features such as breakout rooms and online surveys.
Increasing numbers of those accessing distance learning
The FHNW uses the Webex Control Center to manage Cisco Webex. The increasing number of accesses and meetings speaks for the success model of distance learning.

1200 Webex meetings a day are already held virtually at FHNW.
The Bottom Line
The world is facing an unprecedented challenge. Our public life is being moved into the home. Nevertheless, everyday life has to be maintained as far as possible. The "Home Office" is possible in many professions and can be simplified by Cisco Webex. Due to the global pandemic, Cisco is offering a 90-day trial for businesses, schools, colleges, and universities. You can download the free version here. We also offer a comprehensive security package as a free trial, more information can be found on our "Working from Home"-page.
If you have any questions about the versions or installation, please contact us via contact form or by phone on 0800 179 317.