Social Responsibility
Cisco's first HackforGood hackathon has been an overwhelming success
At the end of November, as the readers of this blog already know, we traditionally organize our second Giving Back week of the year. In view of this, but also of our successful Innovation Challenge of March, we have held our very first social hackathon last week: HackforGood. It has been a huge success with 100 participants from eight NGOs and eight 'digital' companies that have teamed up. Our partners will now further develop the solution with the NGOs, to grasp the potential to improve people's lives.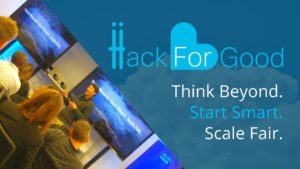 At Cisco, we really foster entrepreneurship. Our Cisco Belux innovation coaches, who are part of our Innovation Studio, regularly organize co-creation workshops in which they use their design thinking and collective intelligence skills. These have led to HackforGood, an innovation program that contributes to a social transition. It is a unique opportunity to help achieve sustainable development goals for the benefit of people, the community or the environment, three goals that we have embedded in our CSR program for corporate social responsibility.
Participating Cisco Belux partners
HackforGood is an extension Cisco's Be the Bridge programme. It is a co-creation process whereby 2 Cisco teams, seven of its Belgian partners – Computacenter, Comstor and Interligo, NTT, Proximus and Telindus Luxembourg, SpotIT and Acad Connect, a networking academy group – collaborate with an NGO, non-profit organization, citizen movement or social start-up to find a creative solution for a current social challenge.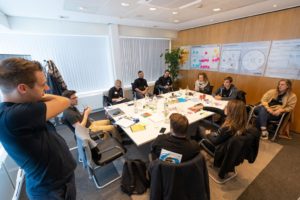 Last week, in each team six to eight employees of the partners have participated in this three-day hackathon at Cisco. All partners have gathered 1,000 euros to develop a prototype for the organization they support. Cisco Belgium also created two teams to participate in the hackathon.
Eight non-profit organizations
All participating NGOs of this first edition of HackforGood: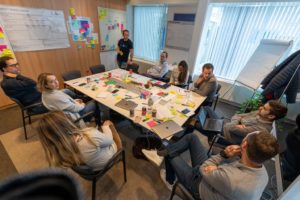 Our innovation coaches, technical and CSR specialists and our innovation agency Impact Valley were all stand-by to assist with their expertise and experience. Last Friday, the teams presented a tangible prototype of their value proposition to an independent jury to convince both internal and external stakeholders.
The jury consisted of various experts, including Anne-Catherine Chevalier, General Manager of Philanthropic Funds at the King Baudouin Foundation, Trees Paelinck, general manager of Women on Board Belgium and chairwoman of Fairtrade Belgium, Bram Van Oost, tech expert and entrepreneur, social impact advisor Dimitri Selinger and Felix Amez, Innovation Director at Accenture.
The winner: CRETH
Following the different pitches and subsequent Q&A session, the jury chose project PIMS of CRETH and Cisco partners Proximus and Telindus Luxembourg as the most impactful and scalable project. CRETH is a Resource and Technology Assessment Center for Persons with Disabilities. The team's dream was to create a uniform communication and control platform, allowing disabled persons to be more independent in their daily life.
Together with Proximus, CRETH came to the conclusion that existing features in a digital TV (like being  able to pause your programme) are not accessible to disabled people who are using another interface to control their TV, and that any change to the settings are causing service disruption. But this also goes for other applications, be it Netflix, communication services like video, messaging or social media, smart lighting or other home automation apps. For disabled persons, the access to digital services shouldn't be disrupted by technology and settings changes.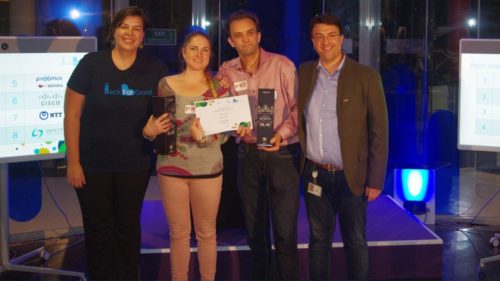 Project PIMS will be powered by an intermediate cloud-based platform delivering entertainment, communication and home automation services using commercial devices such as TVs, computers, smartphones and automation control systems. That platform is to certain extent an intelligent, digital assistant within a disabled person's home.
Universal digital accessibility charter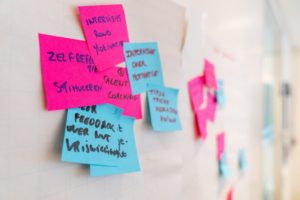 All these integration efforts will be facilitated by the first universal digital accessibility charter that will incentivize all digital device manufacturers and service providers to offer and maintain accessibility options to disabled people. Such a Universal Digital Accessibility Charter does not exist yet, and the team wants to work on its development in the coming weeks – alongside the development of a platform prototype targeting a first set of services.
New skills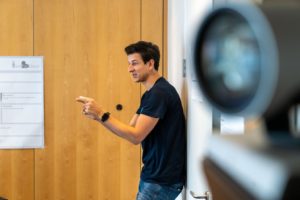 This hackathon allowed the employees of our partners and of the participating organizations to gain new skills and then facilitate innovation in their organization. In a way, it has been a first immersive experience in their training as an innovation coach. From our own experience, we can say that employees really feel involved in this process, which is also very useful for them and for the chosen organization. We felt an enormous involvement throughout the three days last week too.
An innovation hackathon contributes at the same time to personal development, and to the success of an employer and its CSR program. After all, our partners contributed to a social transition, with concrete solutions to social challenges. We are very much looking forward to the realisation of the prototyped solutions ! Our partners have all agreed to the further development of it, so that the innovation plans do not remain a dead letter.
"Think beyond. Start smart. Scale fair." 
-Bastien Van Wylick, Impact Valley
I would like to thank all participating teams and coaches, organizing team, our partner Impact Valley and of course the members of our jury. Wonderful to hear that a jury member wants to participate in the hackathon himself next year. Would you like to take part too? Don't hesitate to contact us, and: think beyond, start smart and scale fair. I you want to know more about CRETH's project, drop a line to path@creth.org.

Tags: