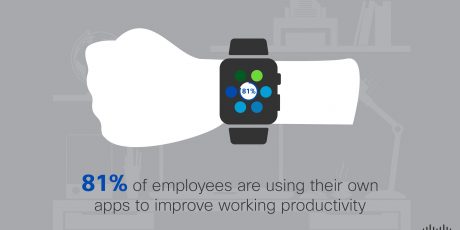 Digital Transformation
Top 5 Digital Transformation Predictions for 2017
With the end of January approaching, you're not alone if you're wondering how you'll keep up with technology and innovation this year.
Staying relevant and driving innovation is especially challenging when simply 'keeping the lights on' involves multiple clouds, ever-expanding numbers of endpoints, advanced persistent security threats, shadow IT, and so on. Like any year before, 2017 will bring its own problems and solutions, shaping how we both use and think about technology. Let me help by forecasting and mulling over the next five big things in digital transformation:
Autonomous driving
Chances are, we'll be noticing vehicles without drivers more this year. As technology continues to evolve, industry titans are venturing into building autonomous vehicles. In fact, competition in the self-driving market is heating up exponentially – and the results are keeping pace.
Since initially introducing its 'Autopilot' feature back in 2015, Tesla has been honing the autonomous capabilities of its vehicles, demonstrating the vast potential self-driving technologies hold for the future.
In addition to this, Apple and BMW are also said to be planning their first forays into self-driving technologies, though latest reports suggest the Big A might wait a few more years before going all-in with building its own vehicles.
On another front, researchers have also been pushing the envelope, developing new, robust systems and algorithms for real-time object detection which could potentially make self-driving vehicles even safer and more reliable.
2. Drone Delivery
Another thing to look forward to is drone deliveries. Once a viral publicity stunt, drone delivery might finally be the 'thing' in 2017. Google, Amazon and Domino's have all been messing around with the technology over the last year, conducting field tests in locations including the US, UK and New Zealand. Meanwhile, UPS and Walmart have been gearing up to deliver packets over the air for some time.
Still, it remains to be seen which company will go large scale with the technology. In any case: having drones drop your pizza from the heavens no longer seems like such an outlandish idea.
3. AI at work (and home)
2017 will be the year of the employee whereby organisations will need to keep an open mind about their employee experience. To drive innovation and retain talent, CIOs must ensure their organisations have agile architectures and the right digital tools. There is a huge impact on their own workforce – collaboration, interaction, creativity, and innovation all depend on technology.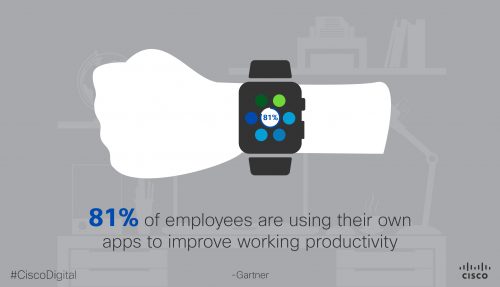 For example, artificial intelligence systems can now power smart speakers to transform the workplace or home. Apple recently opened up Siri to third-party apps and the next logical step is to integrate it into other devices. Samsung is also developing its own voice-assistant service with plans to integrate it into future home appliances and wearable devices. So get ready for some frustrating conversations with your home!
4. The Retail Experience
From work to play, last year's spend set new records for online sales on Black Friday, Cyber Monday and Bounce back Tuesday. This has huge implications for the industry and retailers' 2017 technology plans. The multi-channel shopper is fuelling a wave of digital disruption that threatens to put nearly half of retail leaders out of business if they fail to transform themselves digitally. This is driving new-age retailers to change how we shop, for example, transforming the click & collect process and adaptive in-store lighting that makes you spend more. M&S and Sainsbury's are among those trialling LED in-store, based on research commissioned by Phillips, reported by lighting bible Lux Review. Retailers are putting customer experience at the heart of their strategies, like Tesco's F&F clothing brand, a major player in the school uniform market and Cisco customer, which is flying the flag for better customer experience. This new-age disruption is driven by data and powered by software. Read Cisco's new research report released this week, "Reinventing Retail: Cisco Reveals How Stores Can Surge Ahead on the Digital Transformation Journey".
5. Banking from my pocket
With the rise of nimble fintech firms, the pressure for traditional banks to become digital is high. In fact, 94 percent of ITDMs in financial services said they are implementing an API strategy to integrate new software with existing systems and applications. 50 percent have budgeted more than 10 million dollars for IT spending in 2017, with 10 percent planning to spend more than 50 million. Traditional banks are under huge pressure to develop new types of technology, such as mobile apps, fingerprint touch ID and chat bots. It's evident they recognise the need to digitally transform and innovate as quickly as agile startups (MuleSoft 2016 Connectivity Benchmark Report).
Meeting customer expectations with the ease of banking, a fully immersive experience that's convenient, flexible and agile, will determine who wins or loses in the market. And in financial services in Europe, there are no second chances. Europeans are open to digital banking because, quite simply, they are at the forefront of technology adoption.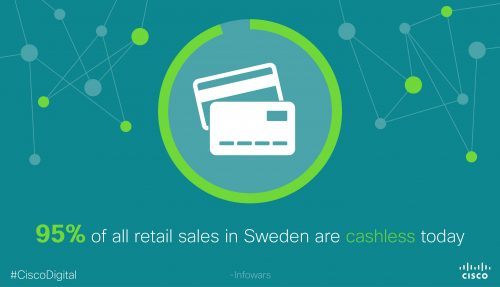 Digital is the key selling point and competitive advantage – which means constant innovation will be a necessity. The race is on in 2017 to see who really cracks this nut!

And there you have it. If you're hungry for more, register for the VECTOR Digital Business Workshop on the 8th Feb in London to hear more about the the latest research from the Global Center for Digital Business Transformation, an IMD and Cisco initiative. VECTOR will explain why digital disruption is happening, how it is unfolding, and what companies – particularly leading market incumbents – should do about it.

Tags: