Cisco UKI
Tom Kneen: My 2015 Predictions
As we enter 2015, our experts make bold predictions about what the year will hold in terms of technology trends. Here, Tom Kneen, Head Of Business Development, British Innovation Gateway (BIG), shares his thoughts on what lies ahead.

Wearables – only just nibbling the surface at moment – 2015 will see 2nd and 3rd generation devices from existing players plus new entrants from people like Apple with watch (finally) – most likely tying this more into Enterprise apps, this  will be both the challenge and new BYOD opportunity – will become more than just health / sport – likely to want integrate with Health/Benefits Platforms that companies / corporates run – also much more smart city focused and linked to key Enterprise apps – 2015 will see first emergence of this – plus further developments integrating things like Loyalty schemes, Co Health Plans, Retail experiences and offers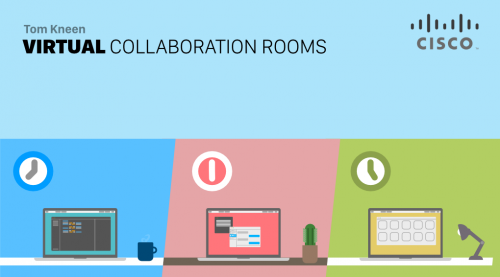 Virtual Collaboration Rooms– places (not physical) where like-minded people go to work on projects or develop new ideas. Cisco's Project Squared – the ultimate virtual Collaboration room – will bring sets of people together and eventually enable them to take all thinking and tools that they'd have taken to a physical space with them. Be it social, video, webex, apps or games. We're also seeing players like innovative start-up Basestone do great things in this area for mega construction projects like Crossrail and HS2.
IoT – wearables as above – plus more deployments of sensors – likely to be real step forward in outcomes from smart city deployments in UK (Milton Keynes project, Canary Wharf, etc ) – UK taking major strides to positioning itself as leading  country in IoT – health, transport, agriculture, smart city, etc   led by organisations like Innovate UK, Catapult/ Tech City UK etc plus players like Cambridge Cluster, Cisco, Hypercat etc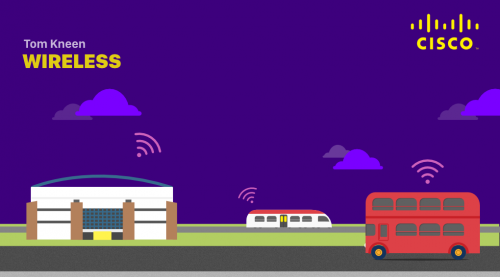 Wireless – will become even more available and dominant, with free hotspots everywhere – indoors, outdoors, stadiums, stations, trains, cars and more – as part of personalised, geo-located loyalty and marketing initiatives. Incredible experiences delivered in high speed through Cisco's 802.11ac wireless networks.

Innovation Clusters – emergence of clear leaders across the country in areas of Innovation like IoT, Renewable energies, Smart Cities, eHealth, Media etc  – Cisco well positioned as involved with NVI, Cluster Aliiance and the Catapults, not to mention our Pub Sec position in Further Education, Science parks and Cities.

Music – Streaming exceeds downloads – Apple enters with ITunes Streaming products and it explodes becoming preferred method of consuming music/video etc

Beyond 2015 –

I'm not going to stop at 2015 predictions..

What's my vision for our world 30 years down the line and what will be possible through technology?

We are by now living on a super connected planet – no geographical disadvantage as technology has levelled the playing field in education, health, economy and opportunity, all are readily available to the world masses – water is readily available,  but not wasted through intelligent IoT based agriculture, intelligent storage systems etc –  due to this better balance, war/disease/starvation are a thing of the past and this improved state enable better understanding and collaboration

Most long term disease issues have been resolved through technological breakthroughs at places like the Crick Institute, most climate issues have been resolved and global warming reversed through technological breakthroughs, animal extinction and cruelty have been resolved through IoT based technology solutions (Sarah and the elephants type initiatives )

From a technology perspective we live in a world where the words – "Dad why is there no wireless?  Is the broadband down/slow" – are things of the past ! We now do not talk about being connected as we always are except when we want to escape for a bit of deep sea underwater or space adventure!

Enjoy this post? Why not read more predictions for 2015, here.

Tags: