Cisco UKI
Don't Follow The Herd. Save it.
Sarah Eccleston – Cisco UK&I's Director of EN and the Internet of Things –  is on her way to Zambia to spend a month living in an elephant orphanage, where she hopes to connect elephants to the internet. Follow Sarah to Africa and back on this blog to find out why, how and whether it works. 
I'll get straight to the point. Every 15 minutes an elephant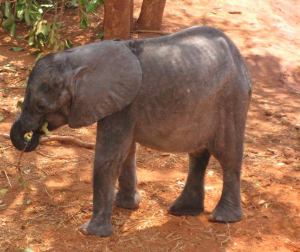 is killed for it's ivory. It's not only tragic, it's a complete waste, because there is no substance in an ivory tusk that is not in our fingernails.
Aside from killing the elephant itself, it leaves behind orphans, like the one in the picture above, who was rescued in Zambia by the GRI Elephant Orphanage and Research Project when it was found alone, emaciated, dehydrated and terrified.
Every year, 35,000 African elephants are killed, most of them leaving behind orphans like this one to die.
So I got to thinking, if we can connect cars to the internet, and fridges, and pens, and cows – then why can't we connect elephants? Because if we could connect elephants to the internet, with sensors similar to those we use to connect cows (which not only tell us a cow's location, but also their vital signs, temperature, heartbeat, etc) then when an elephant does get shot, the ranger would know immediately (from the ceased heartbeat of the elephant). And that would mean that the ranger can go immediately to that spot and have a good chance of catching the poachers, rather than finding the carcass hours or days later, when the poacher is long gone.
Maybe the idea of connecting all the elephants in Africa to the internet is a crazy one, but rather than drop the idea, I expanded it instead. Because I just don't believe that technology can't help somehow, so the point is to find out how.
I decided that instead of sipping margheritas poolside in Santorini this year, I would spend my 4 weeks of annual vacation working for an elephant charity, and GRI accepted me to work for them for the month of November as a  research volunteer. While there, I am going to complete a Cisco Transformative Networking engagement. This is a process we follow to understand a current business process and identify where technology can improve it.
If it can help our customers to identify where technology can make them more effective and profitable, then why can't it help these people working tirelessly in the field to rescue and rehabilitate these orphans?
So I will be spending time with the people at all stages of the process including the rangers out catching the poachers, the staff who rescue the orphans, the elephant keepers who act as surrogate parents and raise them, and the team who then re-introduce them back into the wild when the time is right and monitor their activity to be sure it is a success.

This isn't something you can do remotely – you need to be there, to understand their day to day operations. For example, I originally thought the Cisco physical security cameras that have in-built audio and face recognition would be a great way for the researchers to track the elephants they are monitoring. But I was wrong. Because when I started to study elephants in preparation for this trip, I learned that you don't identify an elephant by it's face.  You recognize an elephant by it's ears.
(Which means the best time to identify an elephant is when it's ears are out at right angles. And guess what an elephant is about to do when it's ears are out at right angles? Yep – it's about to charge!!).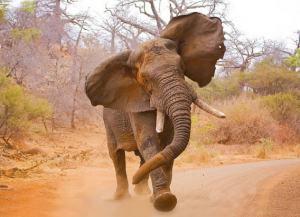 Of course, there are downsides to spending your holiday this way. For a start, I can't say I am eagerly anticipating living in a tent for a month. And here's a sentence I never thought I would say –  I need to buy a headtorch.
But there are much bigger upsides. Like this guy. This is Mphamvu, rescued just this month, and I can't wait to meet him.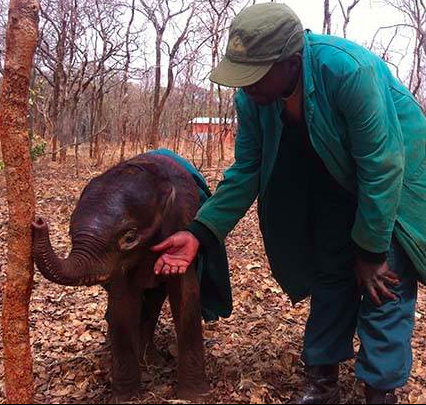 The Equipment
So, aside from a LOT of insect repellant, what's in my kit list?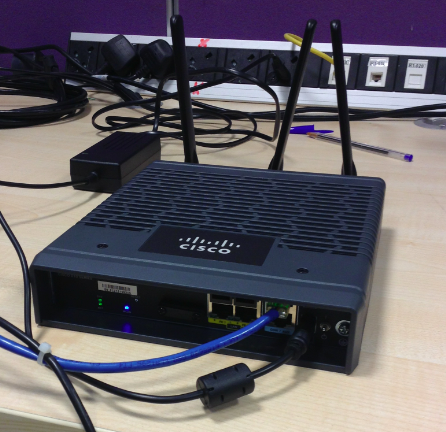 First, I'm taking a Cisco Router (as Director of EN, I never leave home without one).
This is no ordinary router though. It's a Cisco 819 ruggedised router, which basically means it has the functionality of a branch router, but it doesn't need to live in a nice, clean, dust-free, air-conditioned data centre. Instead, it can withstand damp, dust, temperature extremes and impact. In fact, you can drop a bowling ball on this router and it will carry on routing traffic.
Why is that important? Because how heavy is a bowling ball: 16 pounds. How heavy is an elephant the day it is born: 260 pounds. Chances of a baby elephant stepping on the router in an elephant nursery: High!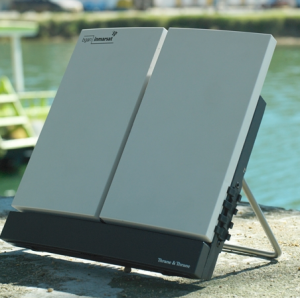 Second, I'm taking an Inmarsat satellite feed – a BGAN 500 – so I have a shot at getting internet access even though I am a 9 hour drive from the nearest big city, Lusaka.
Third, I am taking some sensors which have very kindly been lent to my by ZSL. No-one has quite figured out yet how we are going to get the sensor on the elephant, but Rome wasn't built in a day. (It wasn't built in 4 weeks in the remote bush with no electricity  supply either, but I am trying to remain upbeat).
And finally, I became a Google Explorer.  So, I am taking my Google Glasses paired by Bluetooth to my Samsung Galaxy S4. I've been wearing them all week to get used to them and so far I have been called everything from Diane Keaton to Robocop.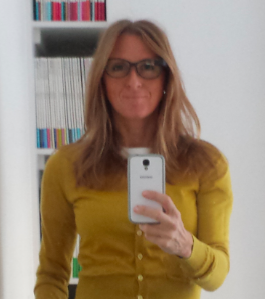 If you would like to see a bit of Africa, you will be able to see what I "see" through my google glasses here as often as I can get internet access to share it!
The general kitlist 
Clothing: beige, beige, beige. Trousers, Shirts, Fleece, Waterproof coat. All beige. Definitely no white (attracts the flies) and no red (scares the elephants).
Waterproof watch for washing the elephants
Alarm clock for the 6am starts
Water bottle (Cisco logos optional).
Head torch
Camera
Batteries
Solar Power recharger for batteries
Day bag.
First Aid kit.
The Sarah kitlist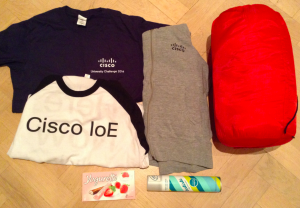 Bright red sleeping bag – I have no scientific evidence to back this up but if elephants are afraid of the colour red, then I am hoping so are the snakes?
Cisco Clothing, because you can take the girl out of Bedfont Lakes but you can't take Bedfont Lakes out of the girl.
Chocolate – because there is only so much maize and beans a girl can eat
Dry shampoo – kindly given to me by two ladies in Cisco (you know who you are) who believe that a month in remote Africa with no running water or electricity is no excuse for having a bad hair day.
So finally…
I hope you will follow this blog to see how we do, and if you have any ideas – no matter how small, how big or how crazy – which you think could help these elephants, please post a comment as all help is very, very much wanted and needed.
As for the orphan pictured at the start of this blog, her name was Ntubya. She managed to survive for two more weeks after her arrival at the orphanage, but sadly, she had been through too much and she passed away on August 25th. Seperation from her mother had left her starving, infected with parasites and in a condition from which she just could not recover.
I don't know if we can can save one elephant from that same fate – even just one – by using the  technology we spend our entire careers developing, selling and supporting. But I know it's worth a try.

You can read more about Ntubya here.

You can follow this blog series here. And if you would like to see a bit of Africa, you will be able to see what I "see" through my google glasses here as often as I can get internet access to share it!

Tags: