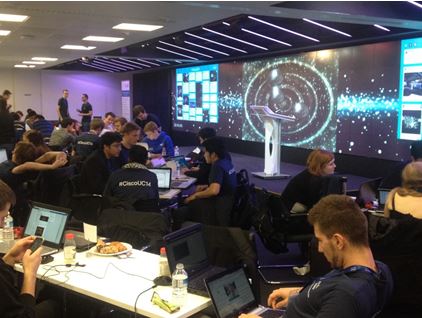 Digital Transformation
A hackathon and a half: Cisco's University Challenge
Question: What happens when you bring together a room packed with eager students, a list of problem statements to solve, a 24-hour deadline and guidance from some of the industry's leading experts?
Answer: Cisco's University Challenge 2014.
This hacakthon-style event – the first of its kind for Cisco – saw us invite students from 20 universities across the UK to take part in a two-day challenge that tests their mettle with a series of challenges.
We held a similar event at The University of Kent last year which was a huge success, and this year decided to bring the universities to us by inviting their top five IT students to join us at our Bedfont Lakes location. We've also used this event as an opportunity to engage our early in career staff, with the majority of the team who organised and hosted the event in graduate and internship roles.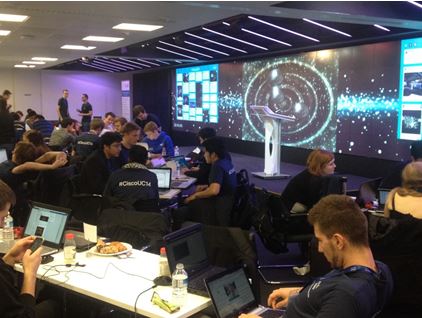 We asked people across the organisation to submit their challenges, and presented the teams with four mission statements across research and development, IT and Station As A Service. These real life scenarios were based on our own work to offer the team insights into the realities of the working world – but with prizes and giveaways to reward the most innovative ideas.
My message for the teams was the importance of collaboration – no one person has the right answer in a challenge like this, so I encouraged the teams to work together and set a defined purpose and goal for each member.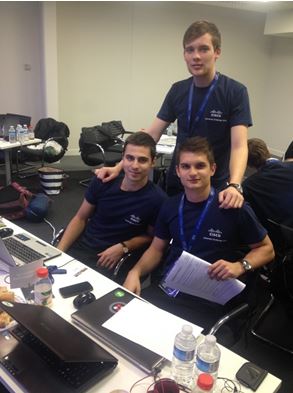 IoT whizz Sarah Eccleston, meanwhile, provided a glimpse into the future of the internet: "as we sit on the cusp of the Internet of Everything, the capacity for change is huge as it becomes a reality to connect inanimate objects to the internet," she enthused.

"Think big – consider all the opportunities," Sarah urged. "If we can connect fridges, traffic lights, cows and elephants to the internet, we can connect anything!"

Sarah's right – it's such an exciting time for these students to be entering the industry as companies develop technology that's changing the world that we live in. It's truly invigorating to see a room full of 100 students keen to get involved in that and share their ideas.

With a huge £2,000 prize fund for the best solution, the Reading University team were thrilled to take the win with their response to 'StaaS mobile situational awareness and incident response.'

On the second day of the event we also launched our Connected Transport Challenge, which invites start-ups to submit their solutions to a number of key issues addressed by StaaS. Winner s will receive a £10,000 grant, alongside a comprehensive prize package including office space and the chance to deploy their solution in a real-life environment.

This year's University Challenge has given the students the opportunity to make connections, learn from industry leaders and show what they can do. But it works both ways, too – the event has given us an unrivalled opportunity to connect with the next wave of talent and take inspiration from what could, and based on the evidence on show will, become the brightest tech minds of the future.

Tags: