Cisco UKI
Adam Grennan: 2015 Predictions
As we enter 2015, our experts make bold predictions about what the year will hold in terms of technology trends. Here, Adam Grennan, country manager for Ireland shares his thoughts on what lies ahead.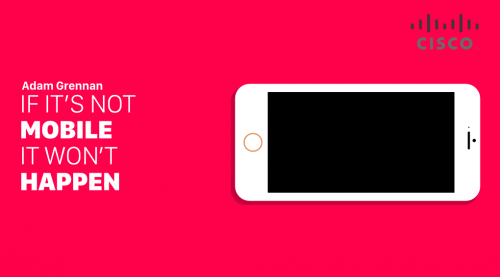 The Internet of Everything,  or the 3rd wave of the Internet will gather pace
The Internet of Everything (IoE) or the networked connection of people, process, data and things will gather momentum in Ireland and across the world in the coming year. In 2015 more companies than ever will take advantage of this new wave of technology to create and drive new services and solutions for both themselves and their customers. By building on the success of the Irish Foreign Direct Investment strategy which has brought the hardware, software and born of internet companies to Ireland and Science Foundation Ireland's support for internationally competitive research in associated domains, Ireland can seize the opportunity in 2015 to break away from the competition.
If it's not mobile it won't happen
I think intuitively we've all known this for quite some time. The ability to continuously innovate and disrupt markets depends heavily on the availability of a mobile platform. How successful would airbnb, Spotify, Halo or even Facebook be if we couldn't readily access them from anywhere? If Innovation is a tree with branches that are touching all aspects of how we work, live learn and play then with the rapid increase in 4G coverage, mobile is the root of that tree, a trend that will be built upon in 2015 and beyond.
Eco Clusters, the new model for deriving value from data
The essence of business is to create customer value. The successful companies in Ireland will be those that can both build value and derive advantage from the huge volume of data that is growing year on year. In itself, data is not valuable, not that is, until we can turn it into something that delivers insight. In 2015 we'll continue to see more companies combine forces with research and specialist organisations focused on analytics, to form eco clusters aimed at extracting the value hidden inside the data.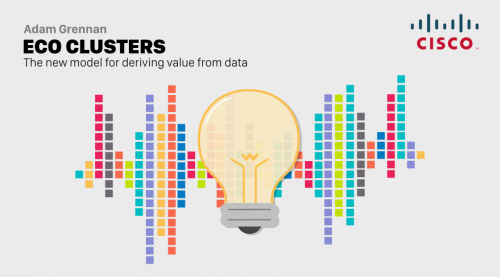 Trust will continue to be the key enabler for everything

If you don't believe someone you're unlikely to buy from them. That's a universal truth. The same applies in IT. If you can't trust a new service or solution, no matter how cheap it might appear, you're unlikely to invest. Security is the number one concern for CIO's, IT Directors and Managers. The response to date has resulted in huge complexity with companies having to manage an array of solutions from multiple vendors that don't always complement one another. In 2015 and beyond you can expect organisations to demand an architectural approach to solving their biggest security problems.

Enjoy this post? Why not read more predictions for 2015, here.

Tags: