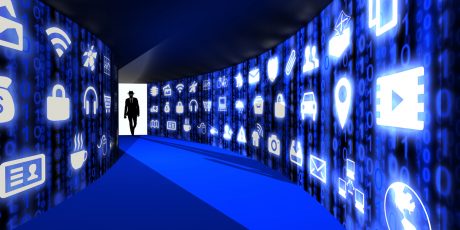 Digital Transformation
Who's securing my digital building?
Remember the time when building owners were having to manage multiple number of networks and connections within buildings, and deal with its complexity all at the same time?
Technology convergence can now deliver enhanced occupant experiences and improved efficiencies within their buildings. This can be done by building systems and equipment that work together smoothly and efficiently to meet owners' and occupants' needs to transform the workplace.
Digital buildings integrate technology and equipment to proactively predict faults, monitor performance in real time, and provide predictive insights regarding building systems and facilities. Not long ago, a typical office property supported very basic services such as phone and electrical systems, HVAC and an IT network. An average building of today is more digital – having advanced building networks, security cameras, lighting, advanced sensors, badging system and more.
With these smarter digital building now talking to us on every level, how can we protect all of this information? A particular crucial consideration (which needs to be part and parcel of any venture into digital buildings), is how you're going to going to handle cybersecurity on an ongoing basis.
The escalation of ransomware and other sophisticated cyber attacks in the past year reveals that organisations are even more critically exposed, reflecting a long-held concern that it's not 'if' but 'when' a business may fall victim to costly cyber attacks. The Cisco 2017 Midyear Cybersecurity Report notes that CISOs find attacks can impact operations, brand reputation, and revenue. At stake is unauthorised access to networks, data and IP loss, and business shutdown.
These issues are compounded for those that embark on a Digital Building project with IT and OT challenges in how businesses securely connect devices, building services, and maintain functionality and uptime.
Any digital initiative that leaves cybersecurity concerns on the backburner, puts companies in the worst possible position. You will often find yourself halting progress so you can patch up the security issues, which means that inevitably, you won't be moving fast enough to compete.
In a recent Cisco survey, 39% of our respondents said that they had actually halted 'mission critical' initiatives due to cybersecurity concerns.
The thing is, it's not just cyber criminals who are the main threat to your business. In five years time, 4 out of the top 10 market leaders are said to be likely displaced by innovative start-ups which have been fuelled by digital ingredients.
These challenges might sound familiar to a many businesses at the moment:
Users are accessing your network from their own smart devices, from wherever they are.
Corporate apps, servers, and data are in the cloud.
Devices that don't even look like computers are connecting to your networks.
You need to figure out how to get security everywhere to secure this complex infrastructure.
With smarter digital buildings, on top of all of the above, you need to make sure that everything – from the lifts to the lighting – don't have any weaknesses that hackers can exploit.
So, how do you grow and innovate your smart building, whilst protecting yourselves from the bad guys?
The answer lies in more being able to have visibility everywhere…from the network to the endpoint to the cloud – and everything in between.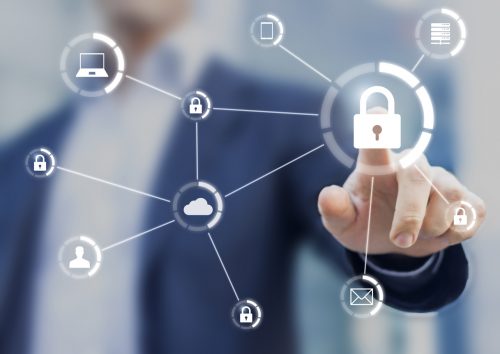 Leveraging Cisco IoT Threat Defence we are able to provide visibility and analysis of traffic to and from building OT and IT devices, as well as traffic entering and exiting the enterprise to detect threats and compromised hosts. It can detect anomalies, block threats, identify compromised hosts, and help mitigate user error. Additionally, it can secure remote access between sites and between organisations. We connect the dots of the data and telemetry we see, and convert that into insights.

Cisco Talos, our threat intelligence team, examines more data sets from diverse sources than anyone…sources like threats and malware, web traffic, email, DNS, network intrusions and endpoint intelligence – even insights about attacker infrastructure.

Talos coordinates threat protections so all products are seamlessly in sync to block threats. Once a threat is detected, Talos immediately coordinates protections across products, from web and email security to endpoint and network security, for a fast, synchronised response, with no effort needed by the end user.

When there are so many interfaces to manage with a digital building, there are a lot of places for hackers to hide…our goal is to root them out, wherever they may be, and allow our customers to get on with what they want to be doing – staying competitive with a digital first strategy.

Learn more about our Security solutions

And our Digital Building offerings

Explore how Cisco can help you with your Digital Transformation projects

Tags: