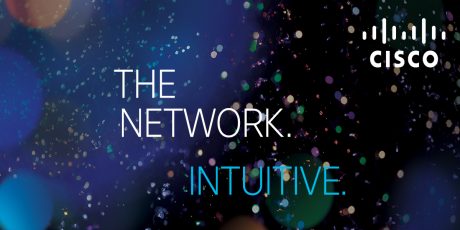 Enterprise Networks
Welcome to the New Era of Networking
Today, Cisco unveils the network of the future. With the shift to digitisation, organisations need the right IT foundation to deliver significant value back into the business.  Networking is the foundation for us to be able to do that.
The new network can learn, adapt and evolve. Designed to be intuitive, it can recognize intent, mitigate threats through encryption, and learn over time, unlocking opportunities, enhancing business agility and efficiencies.
Why is this important?
I remember that back in the early noughties we had the convergence of voice, video and data, and Cisco addressed this transition with the launch of the Catalyst 6500 Switch. Completely revolutionising how our customers could capture that transition.
In the last few years we have seen another, potentially even more significant transition.  The world of IT and networking has dramatically changed. If we look back at how networks used to be designed and deployed even just 10 years ago, that now feels quite outdated.
Today, with this announcement we're evolving how organisations will consume and deliver networking to be able to capture the opportunity in digitisation. To address the challenges faced today around security, IoT, the cloud and mobility.
In the words of our CEO, Chuck Robbins "The network has never been more critical to business success, but it's also never been under more pressure.  By building a more intuitive network, we are creating an intelligent platform with unmatched security for today and for the future that propels businesses forward and creates new opportunities for people and organisations everywhere."
The Network. Intuitive.
To learn more about what has been announced read the full press release.

More information on the technology we are announcing, and what it makes possible is available on our website here.

Tags: