Start-up Hub
Unicorns, narwhals and cockroaches: Time to brush up on today's start-up jargon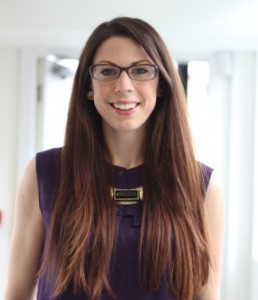 There's no shortage of jargon to get to grips with when you work in tech, and it's no different for start-ups.
Anyone with even a passing interest in our world will have no doubt come across companies described as "unicorns" but, as Emily Spaven discovered, that's just the beginning when it comes to start-up monikers…
"A mythical animal typically represented as a horse with a single straight horn projecting from its forehead." That's Oxford Dictionaries' definition of a unicorn, but it's not the definition echoing the streets of Silicon Valley nor those of the world's other tech hubs.
In tech land, a unicorn is a private start-up company valued at $1bn or more. Aileen Lee, founder of seed-stage fund Cowboy Ventures, is credited with inventing this definition in her 2013 article for TechCrunch. More specifically, in this piece she used the term 'unicorn' when referring to "US-based software companies started since 2003 and valued at over $1bn by public or private market investors".
There's one main problem, though: unicorns – the horned horses, that is – don't exist. Given this important fact, it seems a bit of a weird choice of word. I reckon a better choice would have been some kind of fabulous, rare and (perhaps most importantly) real animal. A pangolin, perhaps.
According to research from CB Insights, there are now 174 companies in the unicorn club with a cumulative valuation of $626bn.
But 'unicorn' isn't the only term to add to your tech jargon dictionary, there's a whole magical array of other words now being used to describe certain types of tech company…
Narwhal
A narwhal is a real animal. It's a kind of whale with a big horn/tusk sticking out of its head, I suppose you could think of it as the aquatic version of the unicorn.
They're found predominantly in the Atlantic and Russian areas of the Arctic Ocean and there's a large concentration of them around northern Canada. This explains why the name has been kidnapped to refer to a certain group of tech companies.
Brent Holliday, CEO of Vancouver-based Garibaldi Capital Advisors, first used the term 'narwhal' in 2014 to describe Canadian tech companies worth C$1bn or more.
"I understood the narwhal's horn was to break through the ice because they're mammals and have to breathe, so that's a great metaphor," he told Quartz.
Unfortunately for Holliday, this isn't actually the case. "Hell, it fits my metaphor, so let's stick with it," he said.
Companies that make the narwhal list include Vancouver's Hootsuite Media Inc and Waterloo's Kik Interactive. Slack was once part of the club, as it was founded in Vancouver, but relinquished the title when it relocated to San Francisco.
Decacorn
In March 2015, Bloomberg Business reported on a new tech company-related word: Decacorn.
It said the term was being used to describe companies valued at or over $10bn, with the hall of fame including the likes of Airbnb, Dropbox, Pinterest, Snapchat and Uber.
"Now even unicorns are too common, so a new quest has begun to find companies capable of hitting a $10bn valuation and a new term, decacorn, has entered the small talk at tech industry gatherings in San Francisco and London. In doing so the start-up community has moved beyond the realms of fantasy to spawn a creature that cannot even be found on a Dungeons & Dragons board," said FT journalist Jonathan Moules.
Just last month, Manish Madhvani, co-founder and managing partner of technology investment bank GP Bullhound, suggested London could become a base for the consistent creation of decacorns.
"This might seem at odds with murmurs of tech bubbles and, of course, the potential impact of the UK's decision to leave the EU. However, since June we have seen nothing but rising interest in London tech from the world's leading investors," he explained.
So optimistic is Madhvani, he believes not only will London soon be home to a decacorn, but in the next five years Europe will create a $100bn technology company to rival Silicon Valley.
What will this be called? A centacorn?
Hectocorn
The answer is no – not a 'centacorn' but a 'hectocorn', apparently. Sounds like a medical malady, if you ask me, but this is the term being bandied around to refer to a company valued at or over $100bn. It's an exclusive club reserved for the mightiest of all the tech giants – the likes of Facebook, Google, Cisco, Microsoft and Apple.
Business Insider's Eugene Kim showed last year that Uber was on track to become a hectocorn in the same timeframe in which Facebook achieved this status.
It took three years for Facebook to get to a billion-dollar "unicorn" valuation, while Uber was already worth $3.4bn by the time its third year rolled around. However, CB Insights puts Uber's valuation at $64bn, so it has some way to go yet…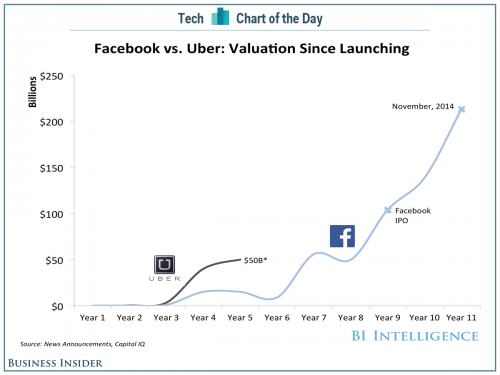 Cockroach
Forget unicorns, narwhals, decacorns and hectocorns: cockroaches are where it's at.
"Everything is about resiliency now to weather the storm. Unicorn – it's a mythical beast, whereas a cockroach, it can survive a nuclear war," Tim McSweeney, a director at technology-focused merchant bank Restoration Partners, told Business Insider.
A unicorn achieves superfast growth without being profitable, but will reach scale first, winning plenty of market share before concentrating on making money (at least that's the idea).
A cockroach, on the other hand, is a business that builds slowly and keeps a close eye on revenues and profits so it's in a peachy position should it be faced with some kind of colossal crisis.
The problem
These names are all fairly amusing, but while being labelled a unicorn was once a badge of honour, some now see the word as being tainted.
Unicorn exits are few and far between, but it's not because of a lack of active buyers. This suggests valuations are inflated – unicorns price themselves so highly that there are no natural M&A buyers for them until their performance is more in line with their valuations.
Paul Excell from ScaleUp Group, which works with start-ups to help them reach global markets, certainly doesn't like the term.
"The term 'unicorn' has become associated with overvaluation and underperformance – so it makes me wary. We're not looking for a mythical beast, but rather to support real-world leaders and teams who have the passion to execute and innovate their scale-up plans," he said.
Emily Spaven is editor at Tech City News, which covers developments in the UK's burgeoning technology scene. She was previously managing editor at FinTech publication CoinDesk. Emily has also worked for Google and a FinTech start-up, so has first-hand experience of both ends of the tech company spectrum. Follow Emily on Twitter.
Do you know someone who would benefit from this content? Feel free to share with your social networks and help us spread the word.

Tags: