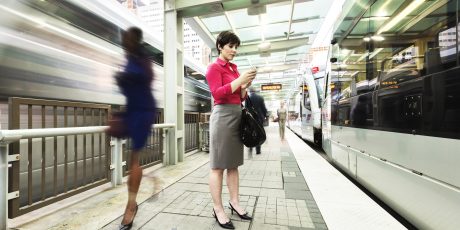 Collaboration
Train travel disruption: there has to be another route
Living in the South East has historically been seen as an advantage. Close proximity to the capital and having fast and regular public transport links to various hubs has certainly made this true. We've all come to accept delays and the etiquette of a crowded train, with the endless calls to "move down inside the carriage" or the copy of the Metro rested on your back, as part and parcel of our daily commute. Well, either that or very early starts!
All aboard?
Over the last 18 months though, train travel has become an increasingly less desirable option. Rail disputes and strikes, now coupled with the long awaited £800 revamp and extension of London Waterloo throughout this August to create 30% extra capacity at the station means the commute is not just a (barely) tolerable experience anymore. After all, an average of 640 train journeys were cancelled in the UK every day during the period November 2015 – November 2016. That's 233,606 train journeys in total across the country being cancelled: a staggering increase of 20% on the previous year!
Alas, although as ABBA may celebrate the greatness of one of our flagship London railway hubs (indeed 'Napoleon did surrender') – it may defeat us poor commuters at the tail-end of this summer! It's no surprise when you consider an average of 270,000 journeys are normally made to or from London Waterloo each day and that it is the UK's busiest railway station with more than 99 MILLION (!) people travelling through it each year.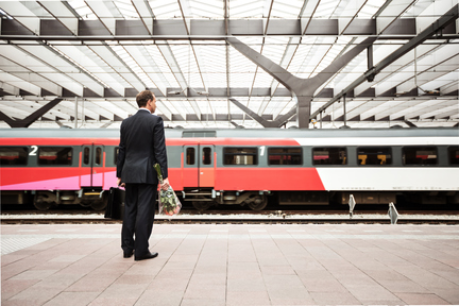 Taking another route
The latest disruption at Waterloo is yet another trial and tribulation for London's long-suffering commuters. My colleagues and team members at Cisco are impacted like many across, or travelling near the capital. The advice from the train companies to stay away from Waterloo doesn't mean that it isn't business as usual. Unless you are one of those smug people about to set off on a well-earned holiday, people still need to work, meet and collaborate. But there is an alternative. It costs nothing to try it, other than perhaps convincing a manager who may still operate in the outdated mode of 'people in the office = productivity'.
Here at Cisco, we're lucky enough to be able to work flexibly, wherever and whenever. The industry-leading and award-winning secure technology and tools we use across our organisation means the only stop I need to make during the engineering works this August (or the inevitable train strike around the next corner) is at the collaboration station! I can still meet my customers, partners and colleagues and, crucially, on time for the meeting.
Swap the train platform for a virtual platform

So, why not trial our virtual meeting platform, Cisco WebEx for free over the next 30-days? Try it out while everyone battles through purgatory to their offices and see what difference it makes to your working life. Perhaps note how much more you get done working from home, how much you enjoy your work, still collaborating alongside your colleagues as you do in the meeting room and show a doubting boss that your efficiency has just gone through the roof!

Have you been left standing at the station? Why not share your experiences below? We'd love to hear from you, especially if working remotely has helped change your fortunes during the train disruption and sent your productivity soaring! We will continue to follow the story on social throughout August with the hashtag #webexnotwaterloo

Skip the train chaos and try Cisco WebEx for free for 30-days today

Tags: