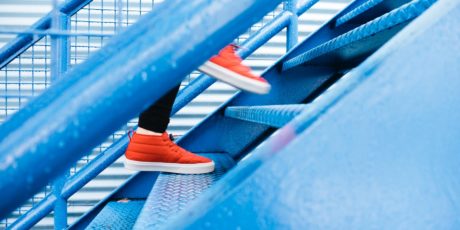 Our People
The women developing a fairer future in the workplace
As part of Women of Impact month, we sat down with two people from Cisco who are shining a light on the importance of proactive development opportunities for women in the workplace.
Most people will agree that having development opportunities is invaluable to your skillset – and your career. Most businesses will also agree that development opportunities are not only best practice, but core to talent retention and job fulfilment for employees.
However, not everyone practices what they preach.
We get so bogged down with the incremental day-to-day tasks that training initiatives become a 'nice to have' rather than an essential part of the workplace, which we know becomes a barrier to progression.
Two women who recognise the importance of this are Lucy Godfrey and Reena Bhatt. They've both taken on roles within Cisco to nurture diversity across their teams.
So, as part of Women of Impact month I sat down with them to discuss how they make time and the effects they've seen as a result.
Why do you think it's important for businesses to proactively offer development opportunities for women, and how do we create a workplace where this can be impactful?
Lucy: Well I think women can bring a different perspective to the problem, which allows teams to think more innovatively. I've found a lot of women also tend to work less from ego, which means they're happy to get stuck in and act rather than worry about the politics of taking charge. So, providing women with those development opportunities can be hugely beneficial for both the productivity and innovation of a team.
Reena: Team leaders play a critical role in fostering the right environment to see these benefits, too. We need to nurture the kind of environment where teams are open to all of the ideas and perspectives that people bring back from their training experiences. Thinking about how everyone can have a voice in meetings, for example, is really important so that the team can really benefit from everyone's viewpoints and people feel like they are valued for what they bring.
One way you've fostered this culture, Lucy, is by mentoring. Why did you decide to get involved in this and what have the results of this been?
Lucy: Yes, I've been involved in both mentoring other women and reverse mentoring. I was keen to understand others' day-to-day experiences as I want to help bring more women into senior roles. Those I know that have moved up to a leadership level are now doing extremely well. It's also a support mechanism: an opportunity to discuss experiences in the workplace and share and seek advice when needed.
Reena, you've also organised workshops for leaders and speakers to come into the business. What has the impact been?
The speakers and workshops have provided an external voice to help us to navigate important topics such as 'unconscious bias' and challenge the way we approach our work. Spending time with people that have facilitated change and have expertise in trending topics can add momentum, inspire internal cultural change and create impactful learning experiences. Time is precious so the challenge is bringing in the right speakers who are open to flexing their approach to meet specific learning goals, and also an approach that is consistent with our values and our actions in cultivating a conscious culture.
Is time the main challenge for development initiatives?
Lucy: Definitely. Women are more likely to need development opportunities to help open doors, but it can be tricky to find the time to take part in these initiatives. However taking that time out to improve yourself in the role you're in is really important. It doesn't necessarily need to be formal training. It could be as simple as taking time out to reflect on your performance and areas of improvement.

Reena: I would also say when opportunities for development do arise, just go for it – grab it with both hands and try to ignore or challenge the negative self-talk that may get in your way. Getting exposure to new experiences is always a good thing, even if it may feel daunting to put yourself in the limelight.

–

What struck me most in my conversation with Lucy and Reena was the sense of comradery. Not only were they keen to improve themselves and call out their own unconscious bias, but they were passionate about helping others. It brings me great pleasure to see my colleagues take such a proactive role in carving a more inclusive future for the tech industry. And I think women like Reena and Lucy show that we have a good chance of making this happen.

Tags: