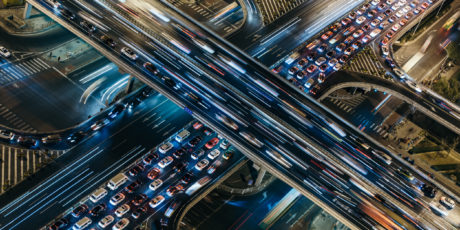 Innovation
The UK is one of the world's greatest innovators – let's translate this into more business success
The UK is home to some of the most innovative academic and research facilities, technology start-ups and people across the globe – so how can our businesses capitalise on this and remain internationally competitive?
A nation of research and innovation
From Ada Lovelace to Charles Babbage, the UK has a proud history of innovation that continues to this day. The 30th anniversary of the World Wide Web is a reminder that its inventor is British, while other recent homegrown innovation includes the Raspberry Pi and holographic TV.
This spirit of forward-thing is apparent in our research too. A Government commissioned global study found that the UK is ranked first across most fields in terms of research impact and is responsible for 2.7% of all R&D expenditure, even though it makes up just 0.9% of the world's population. The UK also accounts for 4.1% of the world's researchers and produces 15.2% of the world's most highly-cited research articles.
The UK is top of class in academia too. The 2019 World University Rankings puts four UK universities in the top 20, with Oxford and Cambridge first and second. And despite some current political turbulence, the UK remains in the global top ten for ease of doing business, and fourth in the 2018 Global Innovation Index with only Switzerland, the Netherlands and Sweden ahead.
From Devon to Glasgow, this appetite for progress is apparent in the volume and diversity of our start-ups too. And even at home the UK is digitally ambitious, with 91% of us online.
We need to see more of that research, innovation and academic background transformed into business success if we are to maintain our place in the world and not fall behind.
But what is currently holding them back?
National innovation for international success
There are many factors at play, but five are top of mind for me. Together, they could help break down the barriers between business and innovators:
Greater incentives for collaboration between universities/researchers/start-ups and businesses of all sizes and all sectors. This could build on the existing work of UK Research and Innovation (UKRI).
Taking bigger bets on digital infrastructure as the foundation for building 21st century business success. As the CBI called out in their excellent recent report 'Ready, Steady, Connect', whether delivering full-fibre, ubiquitous, reliable and secure 5G coverage or ensuring our physical infrastructure (e.g. roads and rail) are digitally enabled, bold action is needed here.
Working with businesses on how technology uptake can transform productivity, innovation potential and performance. Be the Business does excellent work in this space and through their leadership, the UK can make real progress.
Focusing more on developing digital skills, knowledge and leadership so that technology implementation becomes both possible and desirable.
More international investment: FDI (foreign direct investment) drives productivity, innovation and employment, so it's vital that we continue to appeal to global business investors.
By doing more on the five areas above, there's no reason why the UK can't build on its position as an international business leader that is open for business.

Find out how we're supporting UKI innovation through our Country Digital Acceleration  programme, aligned to the Government's Industrial and Digital strategies, plus our commitment to digital skills development.

Tags: