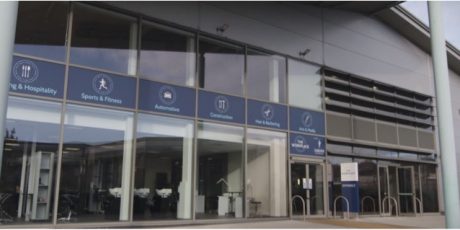 Cisco UKI
The transformational impact of Cisco technology at The Workplace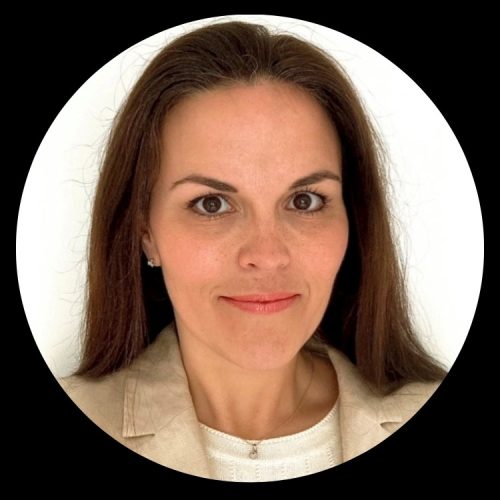 A guest blog from Anna Morse, Head of Operations and Development at The Sabden Multi Academy Trust

The Workplace is a free school in Bexhill, East Sussex, one of five schools within The Sabden Multi Academy Trust. We take an innovative approach to teaching in vocational areas including construction, hairdressing, barbering and beauty, catering and automotive. Our students benefit from alternative education as they struggle in mainstream settings and might otherwise risk exclusion from mainstream school, often due to social, emotional or mental health needs or a curriculum that doesn't engage them. The school offers work-related personal development opportunities, as well as enterprise projects and high-quality careers provision.
It's undeniable that in any setting, technology is changing how children learn – from computers and tablets to educational software and remote learning. At The Workplace, we have a somewhat unique set of challenges and needs. Whether in how we operate, or the needs of our students, and through our collaboration with Cisco, as part of the Country Digital Acceleration Programme (CDA), we have also witnessed first-hand the huge potential for technology to transform the physical school environment for students and teachers, creating a healthier, more sustainable, and safer place of learning and work.
With a range of sensors throughout the premises, we're able to extract data to inform our operations – are rooms being used to capacity? Is the air quality and temperature conducive to learning? But the intelligence we now have, also helps us to manage and mitigate certain behaviours, it helps us equip the teachers and students with insights that build a foundation of data and digital skills for the future, and crucially, improves and contextualises their learning.
Protecting health by managing air quality
The vocational courses the school provides often have a particular impact on air quality, especially in rooms without windows. This is where Cisco's Meraki MT14 sensors, which take readings from the diverse classroom environments, can help protect the wellbeing of our students and staff. This is particularly important for certain courses, such as detecting the sawdust from the carpentry workshop, fumes from solvents and fluids in the motor mechanics workshop, or lingering chemicals from the hairspray and nail acrylics in the hair salon.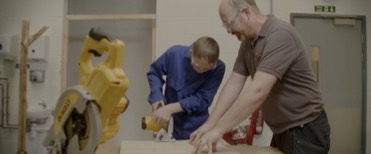 Understanding the state of air quality informs decisions on exactly when to introduce mitigating systems, with elevated readings signalling the need to activate the heating, ventilating and air conditioning (HVAC) and larger air circulation and filtration systems. Knowing when to turn on the systems but also for how long also results in significant cost efficiencies for us.
There is another benefit for the students. The information from the sensors also equips our students with invaluable data skills as they learn about air quality and pollutants. This creates a more engaging way of learning about maths and science in real-life scenarios.
Using telemetry for noise control
Noise control was another of our key priorities to support student learning, and in particular the impact of noise levels generated by classes in subjects such as woodwork and motor mechanics. Drawing on data picked up by the Cisco Meraki MT14 sensors installed in these areas, we were then able to demonstrate to students the real-time need to wear sound-deadening ear defenders during practical classes.
Acoustics from the gym were also causing distraction and would disrupt meetings in rooms adjacent to it. Using data from the sensors, we updated the curriculum to avoid gym lessons during certain periods. The dashboard data was shared with students to justify the changes and ensure they were seen as fair and informed decisions. All these measures may further help our students' concentration and maximise their productivity and performance.
Taking data-driven decisions on operations
Cisco's technology has provided invaluable insights to inform the school's operations across the seasons. Data generated through the Meraki MT10 sensors has shown how temperature affects our students' behaviour and attention span. They are especially sensitive to the environment around them, particularly between the extremes of summer and winter. We were keen to explore the data to understand the impact in more detail through readings from both the sensors and cameras. Blended telemetry offers greater analysis and explanation, helping to finetune the management of the school environment.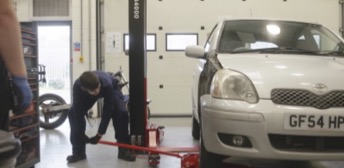 For example, we can provide data-based evidence to our Trust and local council authority to sanction temporary school closure due to adverse weather conditions. During one unusually hot day in summer when scaffolding prevented windows from being opened, the classroom temperature was excessively high. Conversely last winter, an ingress of water into the boiler caused it to fail and the temperature plummeted. On each occasion, we used the data, which indicated it was unviable for the school to operate that day, to take and justify action due to these exceptional circumstances.
Creating a protective shield for everyone
Proactively supporting student behaviour has been one of the biggest challenges for the school since opening, but technology has helped us respond with data informed strategies. Cisco's Meraki fisheye and rotating cameras are discreetly installed in the school's hallways, corridors, stairwells, and playground, to help our staff better understand the implications of student flow and occupancy. The data is used to identify early on potential incidents, often likely when there is an unusually large congregation of pupils. The presence of such devices has also acted as a deterrent over time which has been a welcome additional benefit.
Heatmapping technology has transformed our operational management and oversight, as data from the cameras means any 'hot spots' are quickly detected, and teachers are notified to be present at these locations in time to defuse or prevent adverse situations. This enables the faster deployment of our staff and action through dynamic data-driven decision making. The technology also enables us to present incontrovertible video evidence to students to help address incidents and alleviates stress for the teachers, allowing them to focus on their core work.
Managing energy to save money and the planet
Sustainability was another key consideration for us, and we believe the project has consequently helped reduce greenhouse gas emissions in the school's day-to-day operations. Cisco installed Meraki MT40 sensors in locations where there are laptop trollies to track daily energy consumption of the devices.
Again, this offers benefits for both students and the school. For the students, the data teaches them about carbon emissions and gives them a greater understanding of climate change and sustainable action. For The Workplace, it supports broader discussions around reducing energy bills. Thanks to the information gathered from the sensors, data transparency amongst our key stakeholders drives greater energy efficiency on the school site and supports decisions on operational expenditure by our Trust, as part of budget management across all our Academies.
For many reasons, we believe technology can play a critical role in enhancing the educational environment for our students and teachers. Whether it's improving classroom conditions, informing the curriculum, safeguarding health and wellbeing, or making progress toward our sustainability targets. We are witnessing first-hand the power of technology in engaging our young people and increasing their potential, as well as boosting employee recruitment and retention. We are increasing the number of pupils to 100 in September, offering more young people exceptional learning opportunities, while ensuring the school remains a safer place for all and Cisco's technology has helped make this growth happen.