The future of retail is already here
In fact, the rapidly accelerating rate of device adoption and behavioural adaption of customers is outpacing the rate at which retailers can respond.
An estimated £8.8 billion was spent online in total across all devices in the last year, with online sales up 14% year on year[1] with multichannel retails – those with both physical and online stores – seeing even greater growth.
The growth in digital channel utilisation and increasingly transaction, not only represent a more cost effective way for retailers to showcase larger product portfolios and drive trade; it also represents a new opportunity to interact with customers in a more meaningful way.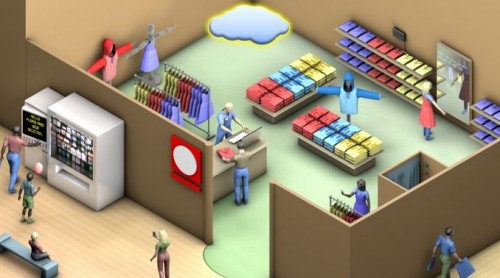 The Customer is Evolving
The core customer journey is unchanged, yet the face-to-face experience seems simple in comparison to the complexity the myriad of channel options now available with the Internet of Everything's endless supply of touch points. With this comes the challenge of addressing customer's needs, in context.
Despite the proliferation of interfaces on which they may interact, customers are still human beings; irrational, emotional and easily wooed. Consumers are learning new behaviours as the functionality of smart phones and other digital interfaces become more commonplace. This rapid adaptation is putting pressure on retailers to meet their evolving demands and give them:
What they want: content and information to be relevant to and curated for them
When they want it: the ability to interact anywhere, anytime conveniently.
The way they want it: more choices on how to consume information, transact and receive their purchases; simplicity and expedience is key.
And make them love it: differentiated experience every time to prevent loyalty overload and offer fatigue.
Advances in technology are enabling platforms and endpoints that can create a seamless omni-channel journey, however marketing strategies need to proactively provision content that continues to build and facilitate dialogue with customers. The ultimate goal being the retail sweet spot where technology and marketing are aligned to capitalise on behavioural trends that generate tangible business outcomes.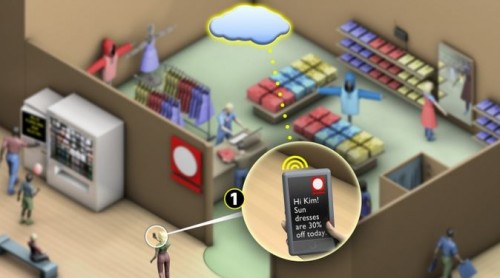 Digital Disruption is hard to do
How do you create a differentiated customer experience that learns and adapts as customer behaviours evolve? Fail fast and learn faster. And embed a rapid prototyping process in your innovation strategy to achieve this.
Identify the Opportunity: While focusing on a challenge is tempting; identifying an untapped opportunity to meet your customer needs will differentiate the experience. Understand the value this opportunity not only brings to the business, but more importantly, to your customers.
Experience Design: Ensure the experience satisfies the customer mandates. Does it give them contextual information at the right moment, right place, in the right format? Transaction enablement and delivery expediency also must be considered. Validate that the experience is meeting both business and customer objectives.
Technical Build: Bringing an experience to life with technology sounds easy – but how are operational elements; people, processes, things and data affected. Can new innovative technologies connect with and leverage legacy infrastructure and systems, or will your innovation end up in the technology pilot graveyard.
Rapid Prototyping: Bring it to life in a controlled and manageable environment. Start simple, leverage data and analytics to learn fast and iterate the experience design to build momentum. Stakeholders will only endure being disappointed once.
Business Value Assessment: Innovation is driven by necessity or profit. If the experience isn't driving tangible outcomes, re-evaluate your opportunity.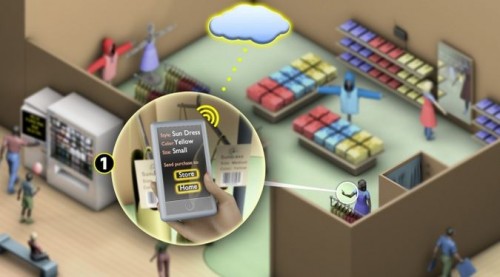 With a little help from my friends…

Bringing new ideas to life in a retail organization isn't easy. There is a range of stakeholders that need to be on-board, from marketing team, to operations and then of course IT. Finding inexpensive ways to trial concepts, measure the impact and build a value assessment that can be shared with stakeholders requires agility, authority and perseverance. Many retailers are now looking to leverage innovative start-ups to help them with their innovation or R&D strategies.

Not many do it well, as large Retail procurement departments can feel like death by 1000 paper cuts when start-ups are required confirm to large supplier contracts terms and lack the support to navigate them through the process. Others leverage their brand to encourage free Proof of Concept technology pilots, that have little, if any, business and operational engagement. And yet the nature of these small businesses, the pace and agility of which they move, means often they provide only one piece of the innovation puzzle.

The art of implementing innovation and not choking it in the process, is to balance build an eco-system of partners that fit that together to build a holistic solution. A delicate balance of good ideas, innovative technology, deep technical expertise, design thinking and business acumen is required to support the solution development, prototyping, scaling and business validation of innovation projects. This allows the Retailers to accelerate innovation and adoption while also provides start-ups with a fertile environment to build their business, and their customer base.

The Journey defines the destination

Innovation is not a linear entity. It's a series of frequent short sharp turns that will hopefully get you close to your desired destination – and often land you somewhere you never had considered going before. When building the retail experience of the future, it's the journey – the design iterations and the technology build tweaks – that will differentiate the customer experience and ultimately pay dividends. Might as well embrace it. [1] Source: Capgemini e-Retail Sales Index

Tags: