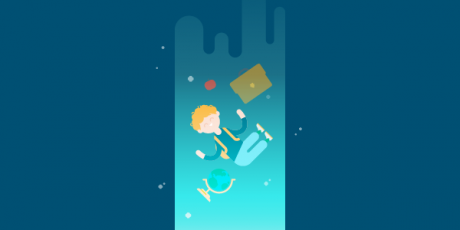 Public Sector
The digital campus of the future is intuitive, digital…
…and it must also be people-centric
Ben Fairburn, our Education Lead for EMEAR, explains why, and introduces the Intuitive Campus for Higher Education
Universities are vital.
Not just in the obvious sense of educating our future Engineers, Doctors, Teachers, Business Leaders etc. They also benefit society by attracting investment and funding to the UK. As several universities are demonstrating, they can reinvigorate our towns and cities, create jobs and bring new residents to communities.
However, the financial climate is more challenging than ever; universities are costly to run, student numbers – domestic and international –  are falling, while tuition fees and living costs grow. Non-completion rates also continue to rise, which can be damaging to both reputation and finances, as well as distressing for the students involved.
In a highly competitive world, universities must find new ways to increase student numbers, improve student well-being as well as attracting talent and investment and creating an environment that:
puts people first
meets the needs of staff and students
transforms and enriches the student experience
minimises costs and provides greater financial stability
improves efficiency and productivity
supports evolution and progress throughout.
An intuitive future for higher education
University campuses need to be more intuitive.
If universities are going to create a truly engaging environment, they must be able to measure impact, not just action. They must also be able to use this data to improve the lives of their citizens – the students, workforce and businesses that live, work and play within it.
After all, we're all increasingly living online, whether at work or home and with most university citizens being hyper-connected, they expect to enjoy this same connected and effortless experience at university.
The Intuitive Campus is human-centred, which represents an evolution of the connected or smart campus, which has traditionally been digital-technology-centred:
Step 1: Connected infrastructure (digital/connected campus) + smart things (smart campus) = campus data.
Step 2: Campus data + smart citizen = better life and campus decisions.
Letting the technology take the strain
An intuitive campus needs to remove – or at least limit – friction from students' day-to-day lives, making information readily available and context-based, whether they're trying to access specific services or navigate an unfamiliar building.
Why does this matter?
Because small, superficial problems can make a big difference. For example, a student's first months at university are stressful enough without having to navigate through the rabbit warren of hallways and corridors to get to lectures on time. What would help is being able to find the right type of space for their studies – a quiet space or collaboration area – together with the nearest café, so they can grab a bite to eat and a drink on the way there.
An intuitive campus can transform university life whilst improving enrolment, attainment and retention rates. It can also help universities demonstrate their commitment to innovation, use their space more effectively, enhance workplace productivity and even support access to research and investment opportunities.
An intuitive new world
The way we all interact with technology and the world around us has fundamentally changed.
It's time for technology to interact with and work for us, so read our paper to learn how the Intuitive Campus can do just that for our students.