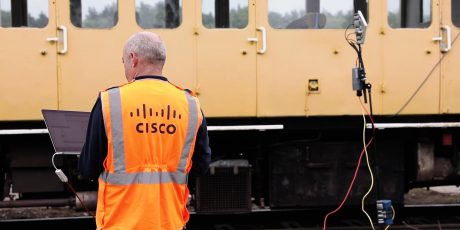 Digital Transformation
Project SWIFT: transforming train travel through connectivity
Three million people in the UK spent more than two hours a day commuting to and from work last year, a 72% increase in the space of a decade.
That's millions of people effectively wasting 10 hours or more, every week, just to get from A to B. It's a frustrating but unavoidable waste of time that many of us can relate to.
But what if your daily train journey could be a genuinely useful, even enjoyable, part of your day?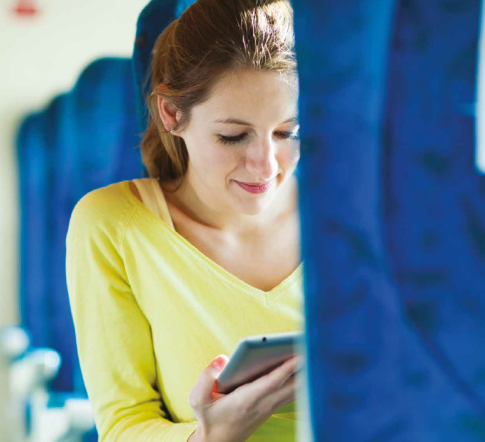 Over the past couple of decades technology has begun to unlock a whole range of new activities on this mode of transport. But we've all experienced how poor UK train connectivity can be, and in order to unlock the very best opportunities we need reliable, high-bandwidth, low-latency connectivity.
It is this concept that sparked the idea for Project SWIFT (Superfast WiFi In-carriage for Future Travel), a new type of trackside fibre technology that is currently being developed into a proof of concept by our collaborative research team: Cisco CREATE.
Here's where we think it could have a massive impact… 
Enhancing the passenger experience
People used to travel because they enjoyed the experience. Today all people care about is how expensive it is and how much time they're going to waste.
Through better connectivity, however, we could put the pleasure back into travel again by creating a brilliant passenger experience:
Productivity – access to online content, conference call facilities, or any other tools you might use in the office, effectively replicating the hot desk environment on a train
On-board entertainment – the ability to watch the latest movies or TV shows instantly and without interruption
Retail – convenient, agile, personalised ways of shopping (imagine being able to buy your groceries daily on the way home and having them ready to pick up at your destination station)
Smart ticketing – the ability to purchase and validate tickets on the train via a mobile device, based on real-time location data. Access to dynamic pricing or upgrade and reward schemes
Generating revenue
If you want new technology to be implemented, it's not enough to simply offer an improved experience.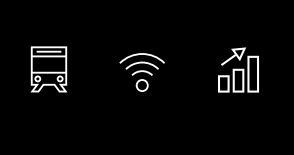 While we intend to offer WiFi that is free for the end user, it has to be funded somehow. So we need to introduce valuable services that consumers are willing to spend money on so that train operators see the commercial value of implementing this technology.
All the passenger experience elements mentioned above can be monetised. We are talking about unlocking an enormous and previously inaccessible market, all made possible simply by eliminating on-board connectivity inefficiencies.
Entertainment creators will have access to billions of journeys every year
Retailers will be able to make location-based offers to consumers in real time
Train operators will be able to upsell in areas such as ticket upgrades or on-board refreshments
Data becomes valuable information, enabling retailers, train operators and service providers to make personalised offers based on passenger behaviour
Improving operations and safety
Finally, and perhaps most importantly, this technology could significantly improve operational efficiency and safety on the railways.
Train telemetry – real-time monitoring and analysis of train performance
Staff communication/incident reporting – seamless communication between staff both inside and outside the train, along with real-time incident reporting both to and from passengers
Trackside safety – trackside engineers will have immediate access to connectivity and information
Train positioning – accurate, real-time tracking of a train's position will dramatically improve safety and enable greater capacity on the lines
Crowding – see how many people are on the train, in each carriage, in real time, and then use that information to help manage the situation
 A commercially sustainable model        
The number of potential commercial, operational and passenger experience applications for this technology is huge.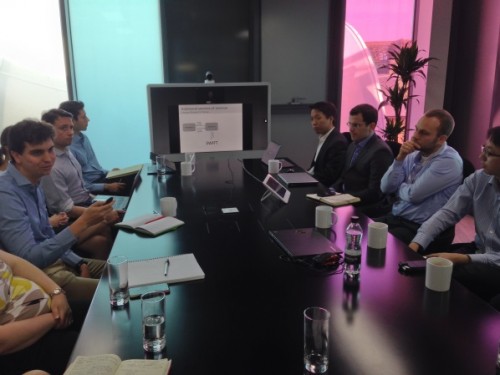 Most importantly, however, Project SWIFT is financially sustainable. Everybody – from the train operator to the end user – gets something out of it.
This is why we also have six MBA students from Imperial College Business School who spend a few months of their time interacting with Cisco CREATE to develop and rigorously assess business models for monetising productivity and entertainment gains.
This is the reason for CREATE's existence. We're not interested in technology for technology's sake – we're here to innovate, disrupt existing business models, build tech that has the power to change lives.
But we are only scratching the surface here in terms of how this technology could transform the railway industry, from trackside to carriage, and vastly improve the daily commute for millions.

Want to hear more about this project as it develops? Follow us on Twitter and keep an eye on this blog – we'll be posting much more content in the coming months.

Tags: