Start-up Hub
#SundayStartup no. 1 – the top five stories for tech start-ups this week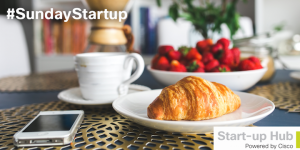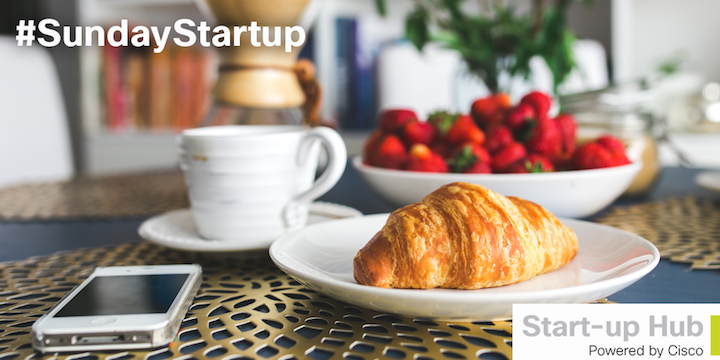 It could be said the media has got start-up fever – there's never been more articles and news pieces about the world of tech and what it means to be part of the start-up ecosystem inside it.
You could make keeping up to date with it all a full-time job. If you're a start-up founder, that's out of the question. That's why we've created a new series on the Cisco Start-up Hub called #SundayStartup – our take on the must-read tech and start-up stories of the week.
These are our top five stories of the week:
Forget unicorns — investors are looking for 'cockroach' start-ups now
If last year was the year of the "unicorn" – private technology-driven start-ups that reached a valuation of $1 billion or more – this year it's all about the "cockroach". This is a business that builds slowly and steadily from the get-go, keeping a close eye on revenues and profits. Spending is kept in check so that it can weather any funding storm and survive the future. Read Business Insider for the full story. 
Estonia stakes its claim to the Baltic start-up crown
Estonia – the country where Skype and TransferWise were born – is establishing its credentials as an important tech start-up hub. Its e-visa is attracting a lot of attention, with the aim of preventing brain drain to the US. Read the full piece on the Telegraph.co.uk, with tips on Estonian start-ups to watch. 
Reddit launches its first official apps for iOS and Android
Long-time geek favourite Reddit has launched official apps for iOS and Android for the first time. As well as serving as the official means for accessing Reddit on mobile amid a sea of third-party clients, it'll also replace Alien Blue, the popular third-party application the company bought in 2014. Read more on TechCrunch.
Twitter appoints LastMinute.com founder Martha Lane Fox and PepsiCo CFO Hugh Johnston
Twitter has appointed Martha Lane-Fox – aka Baroness Lane-Fox of Soho – and Pepsi CFO Hugh Johnston to its board, as it looks to boost its declining performance. Commentators are asking whether it will be enough to turn Twitter's fortunes around. Reported widely, check out Bloomberg's in-depth piece for more analysis.
I'm joining the board of @twitter Thanks @jack @omidkordestani I can't wait. Best. Job. Ever. Watch out silicon valley :-))

— martha lane fox (@Marthalanefox) April 8, 2016
Start-up funding deals in the US fall to lowest level in four years
Venture capitalists made fewer bets in the US last quarter, putting a large proportion of their cash into more mature, private companies, according to research firm PitchBook Data. The findings suggest that investors across the pond are trying to play it safe by backing proven businesses, making it more difficult for newer start-ups to find capital. Read more on Bloomberg.
And finally, something from us….
Our colleague Dave West, Vice President of Enterprise Networking Sales and Chief Technology Officer for Asia Pacific and Japan, has written up an interesting piece on the start-up scene in Asia and his recent presentation at the Technopreneur Circle in Singapore.
Picture credit: technologyreview.me


Tags: